Major Food Chains Come Together To Jazz Up iMessage
Apple released the latest version of its operating software, iOS 10, for iPhones and iPads this week. And although the latest gadget out of the Apple office – the iPhone 7 – has been the butt of all jacks jokes, the iOS 10 looks a lot more promising. Especially for the sticker and emoji loving generation.
Apart from the obvious visual tweaks, the new software update brings a breath of fresh to your iPhone's messaging app, iMessage – both technically and graphically. The biggest change by far is the addition of a bunch of apps. "There are more traditional app integrations, like Fandango or Venmo. These allow access to app features within Messages, saving you from switching from Messages to another app. Second, there is the fun stuff, like the sticker apps", reports The Verge.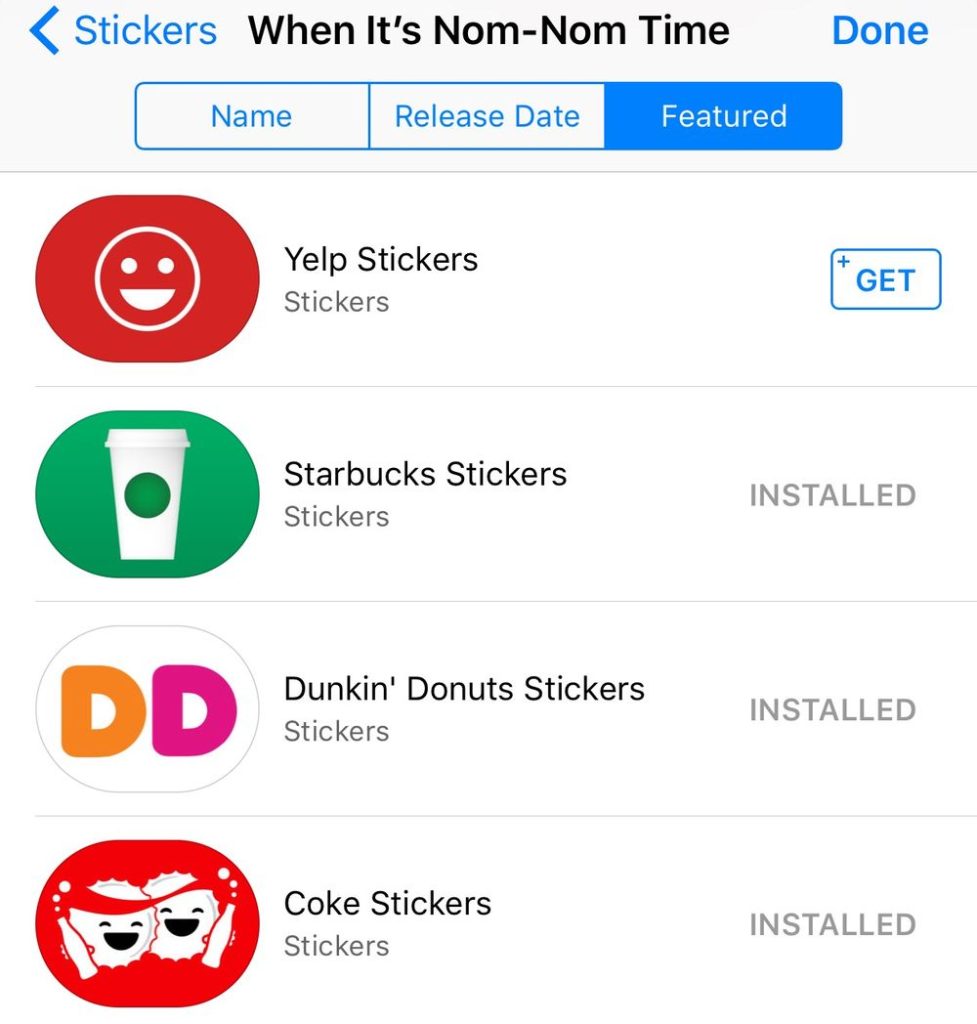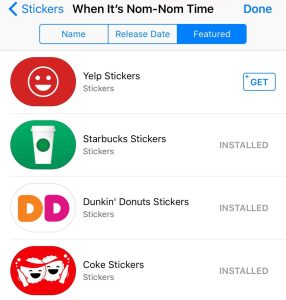 The sticker apps are were the foodies' interest comes in. Apart from using a number of animation and cartoons like Mickey & The Gang, you can now also express yourself using stickers from major food brands like Starbucks, Coca Cola, Whole Foods and more! For example: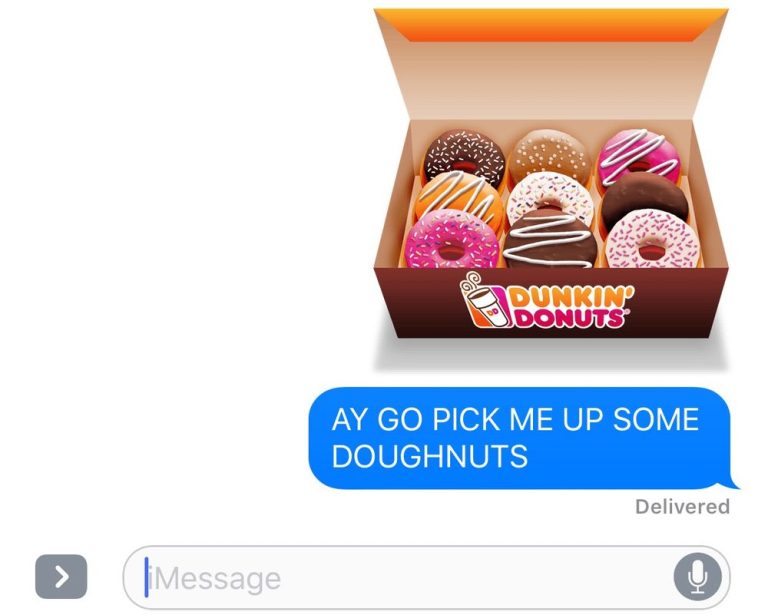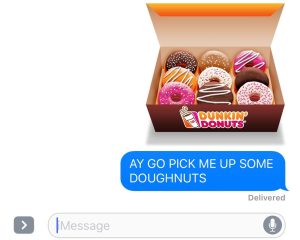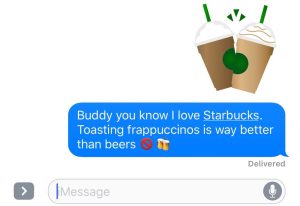 Downloading and installing these new fancy stickers is easy. A few taps and you'll have a whole new set of food stickers to jazz up your conversations! Learn more about expressing yourself better in the new decked up iMessage here.
Your move, Snapchat.
Images: Eater
Feature Image: Bustle