Maggi Launches #HotHeadsExperiment To Promote New Hot Heads Noodles
After officially launching their new Maggi Hotheads noodles, Maggi has launched a campaign called "#HotHeadsExperiment". Participants will compete on social media, answering Maggi based questions to win a special Hot Heads truck.
Maggi Hotheads
A few days ago, Maggi launched their new sub-brand of noodles, Hot Heads. Available in Peri Peri, Green Chilli, Chili Chicken and Barbecue Pepper flavours the noodles are aimed at consumers who love spicy foods.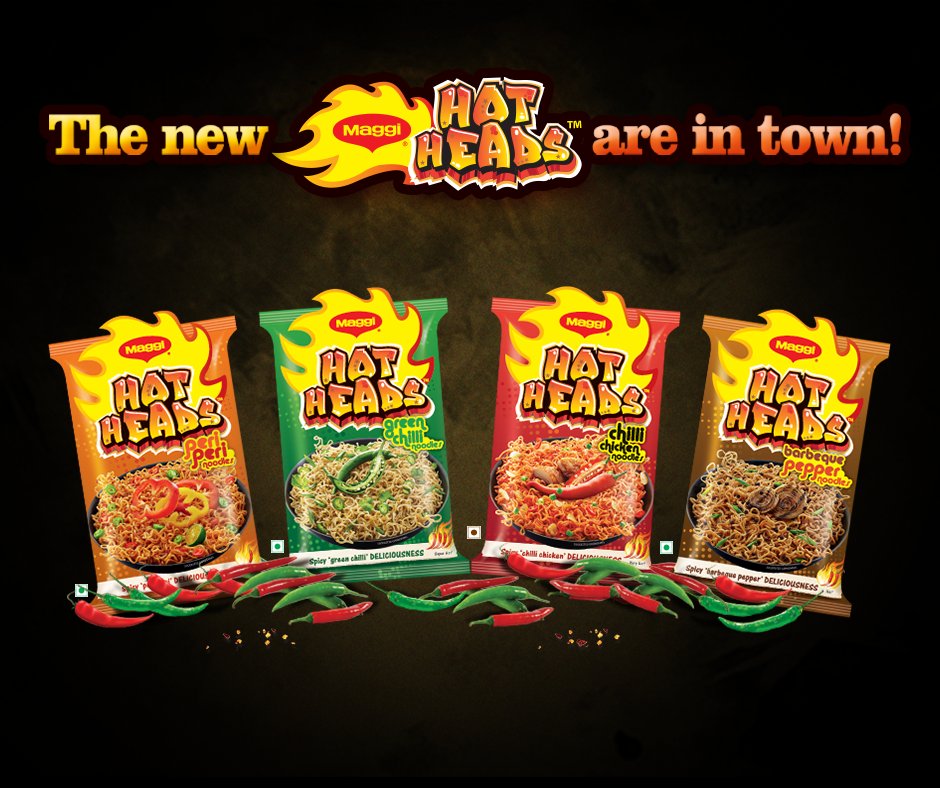 Commenting on the new developments, Suresh Narayanan, the Chairman and Managing Director at Nestle India had said "It has been the consistent and abiding passion at Nestle to marry the benefits of our extensive knowledge of flavours, technology and the science of nutrition with the tastes and experiences that delight our consumers. Maggi Hot Heads, Maggi Cuppa and Maggi No Onion No Garlic Masala (also recent launches) are result of this passion and determination which we are pleased to offer."
#HotHeadsExpereiment
To promote the new flavours of noodles, Maggi India rolled out their Hot Heads Experiment campaign.
Maggi invited five comedians and a VJ to battle with each other over the Maggi Hot Heads truck.
Are you ready for the HOTTEST CONTEST of the year?! Fireworks begin at 10 AM! #HotHeadsExperiment pic.twitter.com/bC5PcIXvzA

— Maggi India (@MaggiIndia) August 18, 2016
To participate, contestants need to answer questions that Maggi is sharing on social media in the wittiest way possible:
Q1. Describe Maggi HOTHEADS Truck in 5 words? #HotHeadsExperiement 🔥🔥

— Maggi India (@MaggiIndia) August 19, 2016
Congratulations @prachimana for winning the 1st fire truck 🚒 of the day! Stay tuned for more! #HotHeadsExperiment pic.twitter.com/KksQAUASTq

— Maggi India (@MaggiIndia) August 19, 2016
The competition is ongoing, so head over to Twitter and Facebook to win yourself a truck and some packets of Hot Heads!