This Machine Dispenses Milk; What Would You Want A Vending Machine For? #POLL
We've all seen money dispensing machines a.k.a ATMs, but there is a special kind of "ATM" in Puducherry that dispenses human breast milk. Yep, it's happening.
Medical students at the Jawaharlal Institute of Postgraduate Medical Education and Research (JIPMER), Puducherry have set up machines that dispense the milk. The program that kicked off about a fortnight ago, seeks to nourish premature babies born at the institute and to guide mothers on breastfeeding.
"We chose to call it Amudham Thaippal Maiyam (ATM); 'Amudham' means nectar in Tamil; 'Thaippal' stands for breastfeeding and 'Maiyam' means centre or an institute," NDTV Food Mr. Subhash Chandra Parija, Director, JIPMER.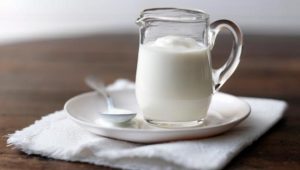 Healthy lactating women who volunteer to provide their breast milk contribute the milk. "We have strict screenings for female donors. We screen them for all possible diseases including HIV and Hepatitis, and then the procured milk is pasteurised at 63.5 degree C for 35 minutes followed by other processes as per the Pasteurized Human Donor Milk (PHDM) guidelines," added Mr. Parija.
While we could totally use such machines all over the country, the mind takes its liberties to wander and wonder what else a machine like this could provide. What would you like? Vote and let us know!
[polldaddy poll=9477661]