"A Love Supreme" – A Tribute to all our Mothers by Nilesh Patel
Meet Nilesh Patel, a London based architect who for years has watched his mother painstakingly make samosas. For those of you who haven't tried to make it before, it's a long, labor intensive endeavor and one that our mother's take in their stride and make it look like a walk in the park.
Nilesh decided that he wanted to film the making of his mother's samosas as a tribute to her and all the mother's around the world. What came out was a beautiful and mesmerizing video that is guaranteed to have you salivating and also put a call to your mother. The film titled 'A Love Supreme' has been screened in London with 'The Warrior' by Asif Kapadia starring Irrfan Khan and the talented Mira Nair was part of the crowd.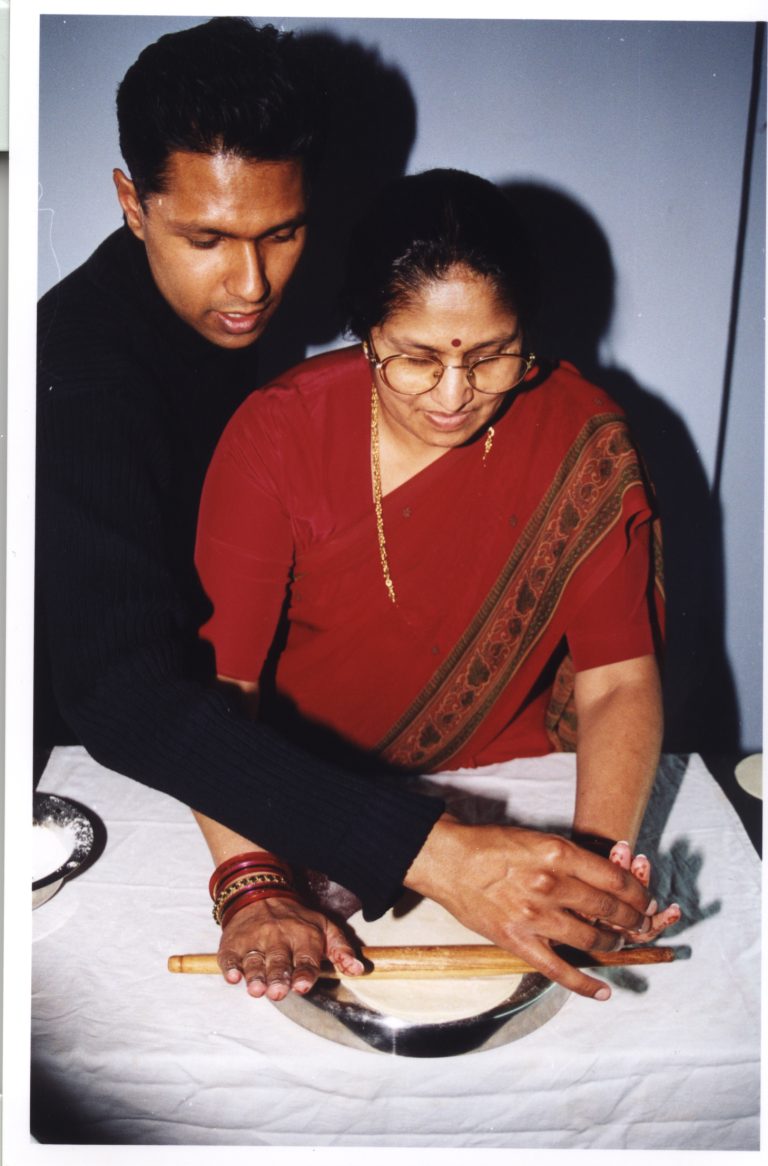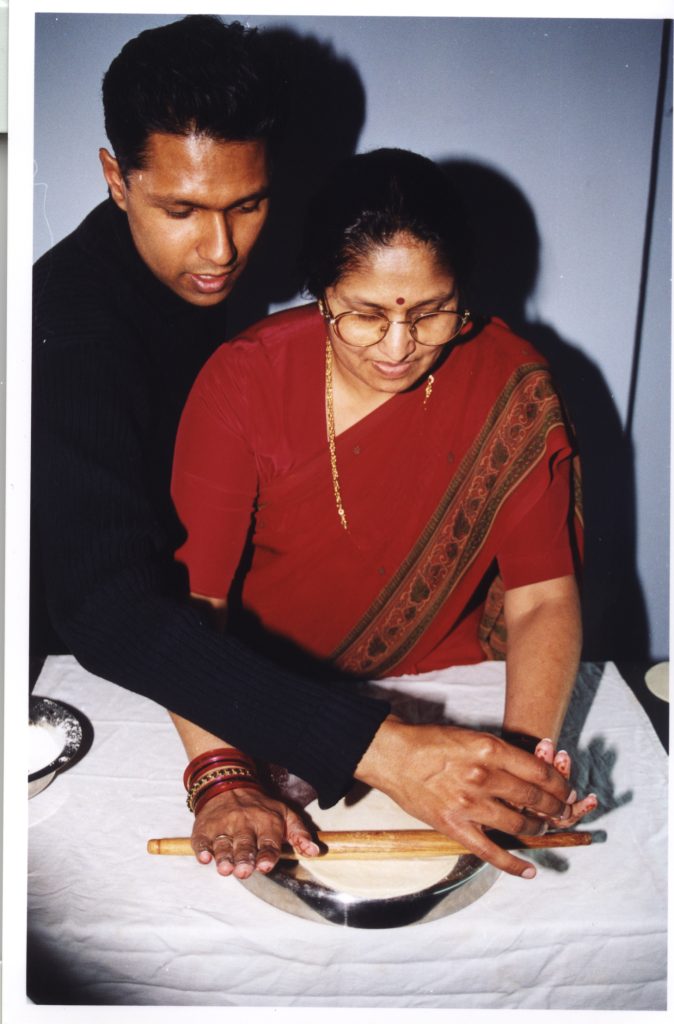 We had a chance to ask Nilesh a few questions behind his superb film and of course, his mother.
1. Tell us about yourself.
I am an architect, based London. I was born in the UK and have Gujarati parents who came to the UK in 1966 from Nairobi, in Africa.
2. How did you come up with this idea?
I had seen my mother making samosas form an early age, and always thought that it was a really labour intensive and skilful process. My mother had developed Rheumatoid Arthritis in her knees and shoulders due to her work in a knitwear factory, and I thought that if it spreads in the future to her arms or hand, she will not be able to make samosas, so I wanted to record her hands on film. At that time, 1999, digital camera were just developing, and could not be compared to photographic film. Rather than make a home video, I wanted to make the film as professional looking and sounding as possible, so that it had the same high quality as her samosas. Also, photographic film could last for 100 years or more, so this record would stay in my family for future generations. I had seen cookery demonstration programmes on television and wanted to make something that was totally different. I wanted this short documentary film to be as exciting to watch and hear as an action film, even though it was about a 50 year old woman cooking.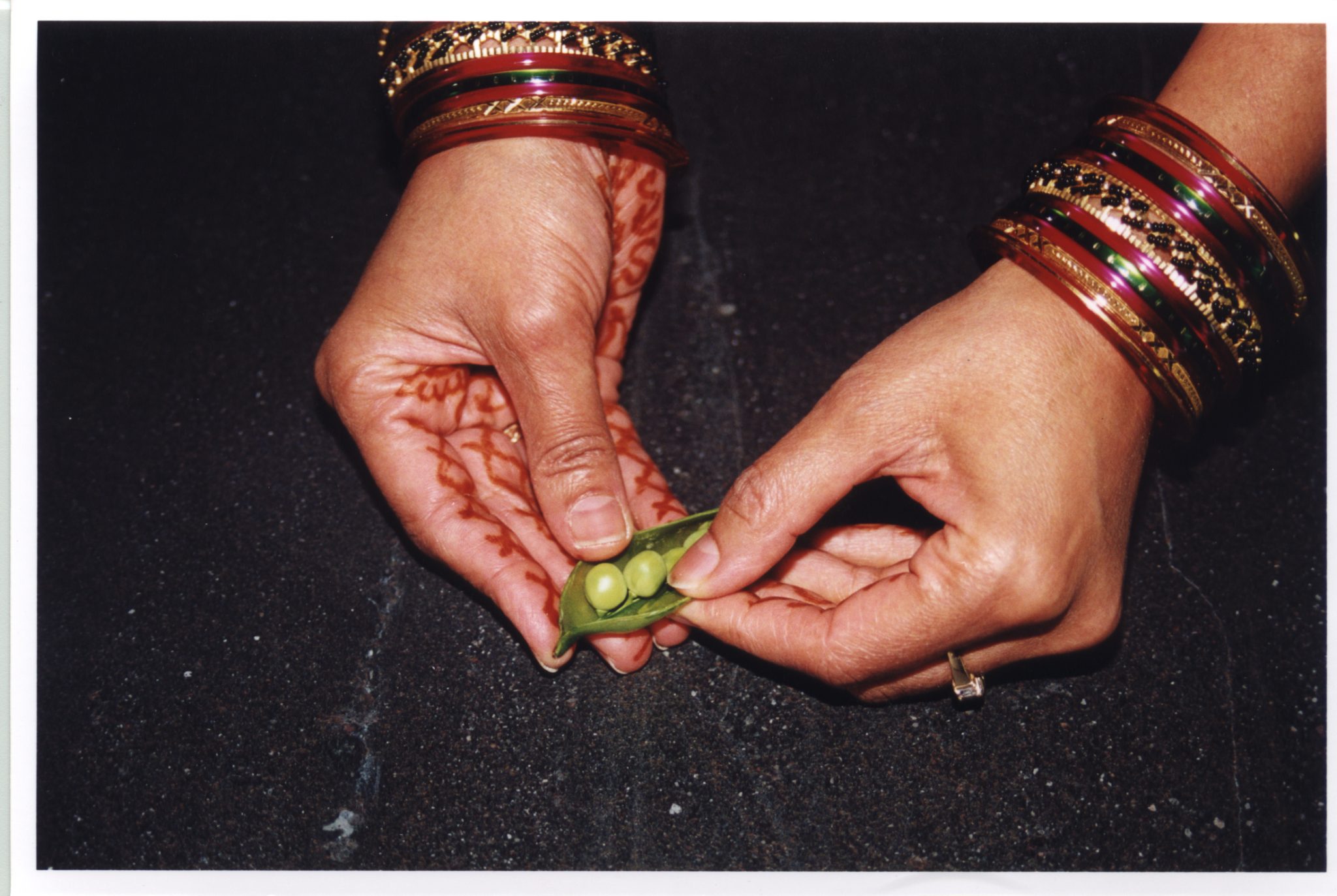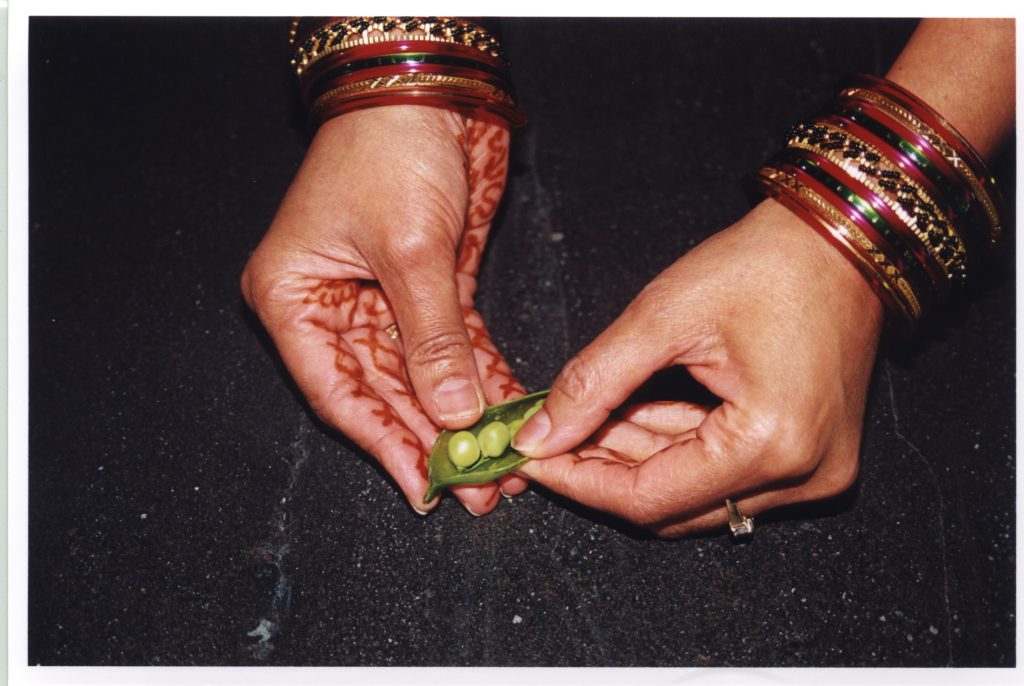 3. How many people were involved in the making of this film?
We had a male cinematographer from Australia, 2 female camera assistants, a female editor, a male sound designer, a female sound effects specialist, a blind sitar player from India , and male sound remixer. We were very lucky because a leading camera company let us use a top of the range camera for a weekend. It was like being lent a Ferrari, and was worth more than my apartment at the time, so I was excited and nervous. My mother thought the whole project was a joke until she arrived in London and saw all the equipment cases, and the film crew. Although the film is only 9 minutes, it took 2 years from start to finish, by which time she had become a grandmother. We did not show her the filming progress, so she had to wait 1 and a half years to see it. I organised a private screening in Central London for 80 people. My new 1 year old nephew was there, so the first film that he saw was my short

film about his grandmother.
4. What is the essence of the film?
It is a film that celebrates a mother's skill and love from a son who simply wanted to say thank you.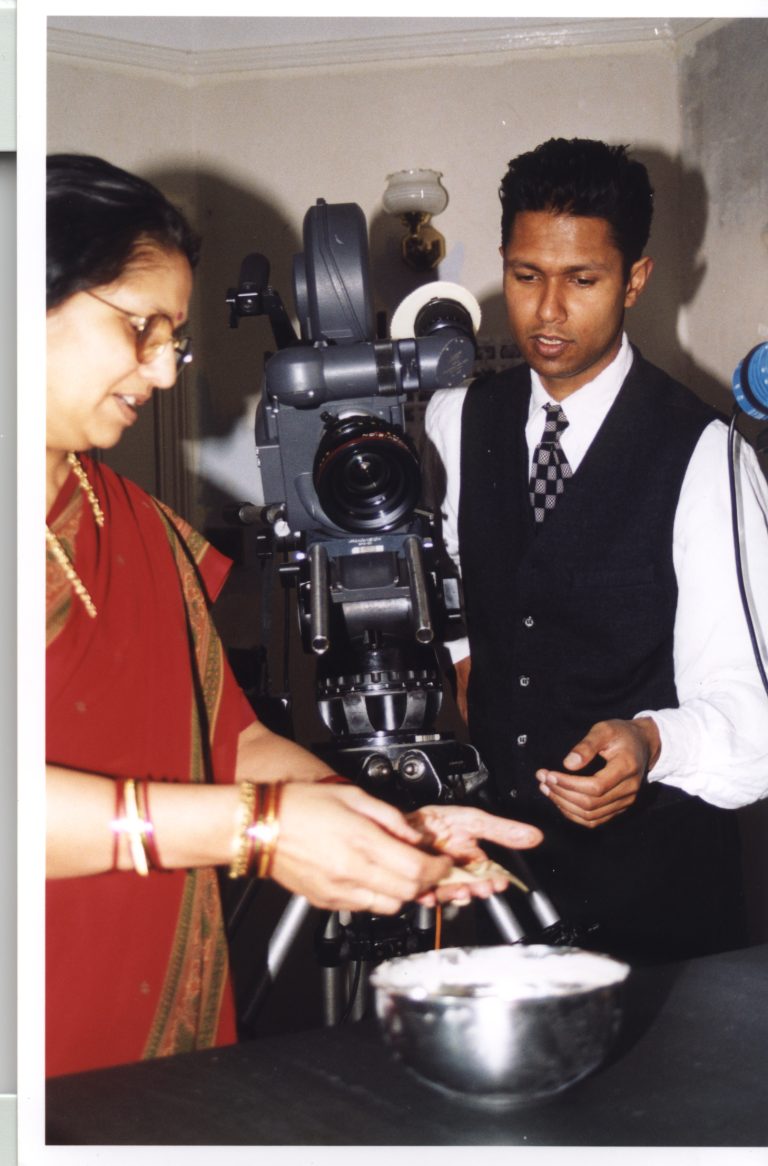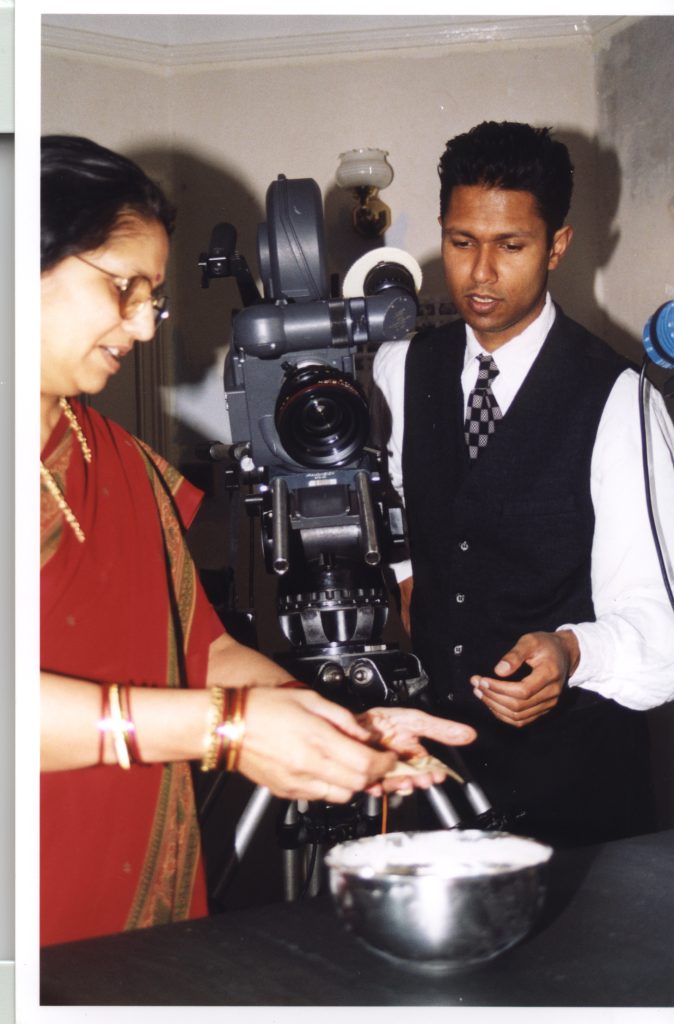 5. What are your plans for the future?
I am about to start work on my first short architectural film and a children's illustrated book/animation series about design. I also made a 5min commercial that was filmed in Cambridge and London's East End, and featured Asad Shan, a model who was voted Mr Asia UK and was a VJ for B4U music. It screened in UK cinemas with 'Swades' starring Shah Rukh Khan. I believe my story could be expanded into a feature film with commercial potential. I'd also like to start a mens fashion label that uses the best organic Indian fabrics/materials in a highly contemporary way.
6. Is there a message or quote you would like to end with?
'Dedicated to My Mother, Her Mother and Your Mother'
We watched the short film and loved it. Let us know what you think in the comments below.