London Entrepreneur Turns Old Phone Booth Into Salad Shop
Launched on May 4th by Ben Spier, Spier's Salads is set up inside the red telephone box in Bloomsbury Square in central London.
Joining the growing pop-up dining scene in London is Spier who runs his on-the-go salad shop out of an iconic piece of London. Spier partnered with Red Kiosk Company to revamp and old booth into a large refrigerator and two days a week he sells five different kinds of hearty salads, each made with organic, seasonal and locally sourced ingredients.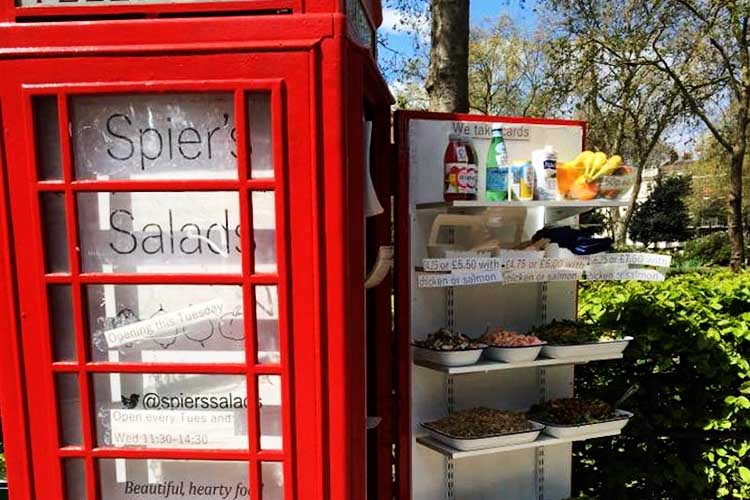 In the last 14 years, the number of functioning phone booths in the city has dropped considerably. In 2002, there were 92,000 boxes and now there are only 48,000.
Established in 2011, the company also caters events and sells its salads from a homemade cart at farmers markets in the city.