Load Up On Delish Continental Grubs At The Creative Kitchen, Radisson Noida
At the brink of summer, we like some chilled wine and a table full of fuss-free yet lip-smacking grubs, and so we found ourselves scoffing down The Creative Kitchen's (TCK) delish spread at Radisson's Noida cove. The menu is a compilation of everyone's classic Continental, Italian, and North Indian favorites like kebabs, gourmet pizzas, and some really meaty club sandwiches! What's even better is the sunny and bright setting at TCK that takes the ambiance up a couple notches.
A La Carte
At the chef's recommendation, we ordered a Mezze Salad, Butterfly Prawns, an All Chicken Pizza, and a Bacon and Ham Sandwich. The salad, which was essentially a platter, delighted us with a bevy of dips and condiments including hummus, tabouleh, baba ganoush, and even some tahini dip that was served as a side to vegetarian falafels, some baked and toasted pita bread.
Moving on to the mains, we indulged in a bacon, ham, and cheese sandwich that came with a side of piping hot French fries, ketchup, and thousand-island dip. While we wish the were some greens and egg omelets to give the cheese and meats company and that the cheese wasn't a cheese slice, we're not complaining (much) because it was a good tasting sandwich with the freshest cold cuts. Next up, was the gourmet thin crust that was quite evidently hot out of the oven. The crunchy pizza topped with oodles of mozzarella, salami, and sausages really got us going. Finally, and this was definitely the best of the spread, came the butterfly prawns on a bed of saucy spaghetti and a side of lemon butter sauce, courtesy the chef. That we're still drooling at the memory of the succulent prawns and the perfectly marinara swathed noodles is proof enough of just how brilliant the preparation was. Top that with a rich butter sauce, and that's what heaven must taste like!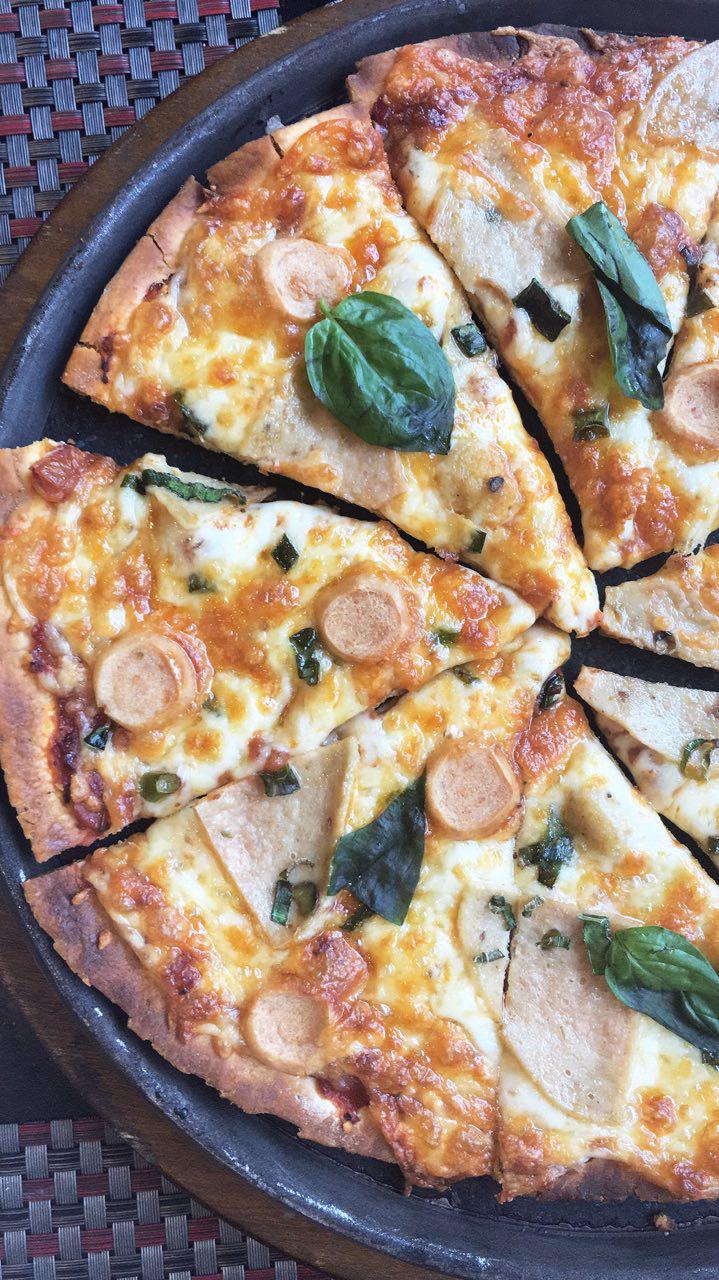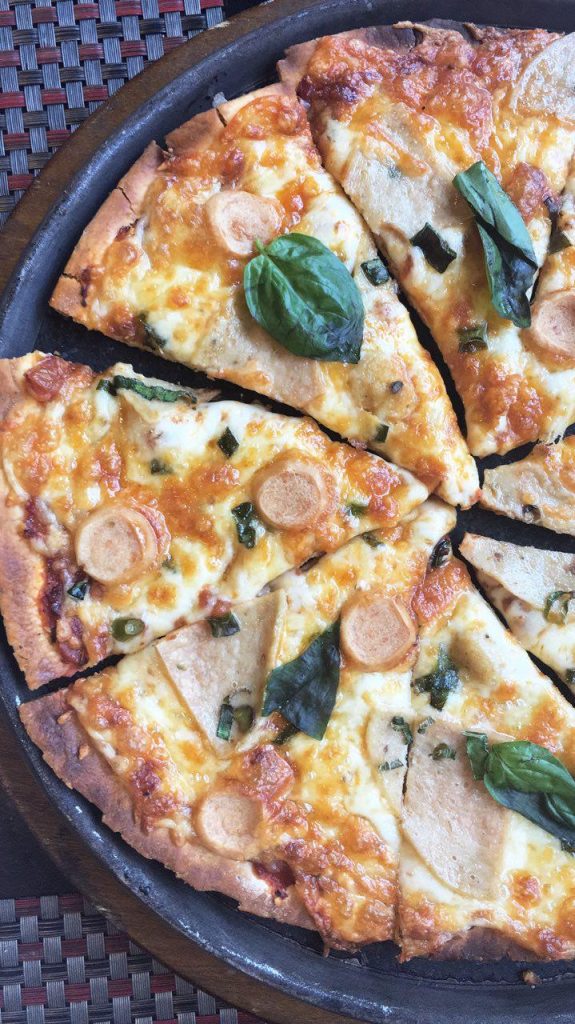 We paired the sandwich with a thick chocolate shake, which was easily a tall glass of dreams and fantasies. Later we went for a glass (okay, two) of some smooth Chilean Sauvignon Blanc to wash down our prawns and a tall glass of cola went with the pizza. For dessert, we overshot our appetite and indulged in a three layer chocolate mousse cake that consisted of one layer each of white chocolate mousse and milk chocolate mousse on a bed of chocolate sponge cake.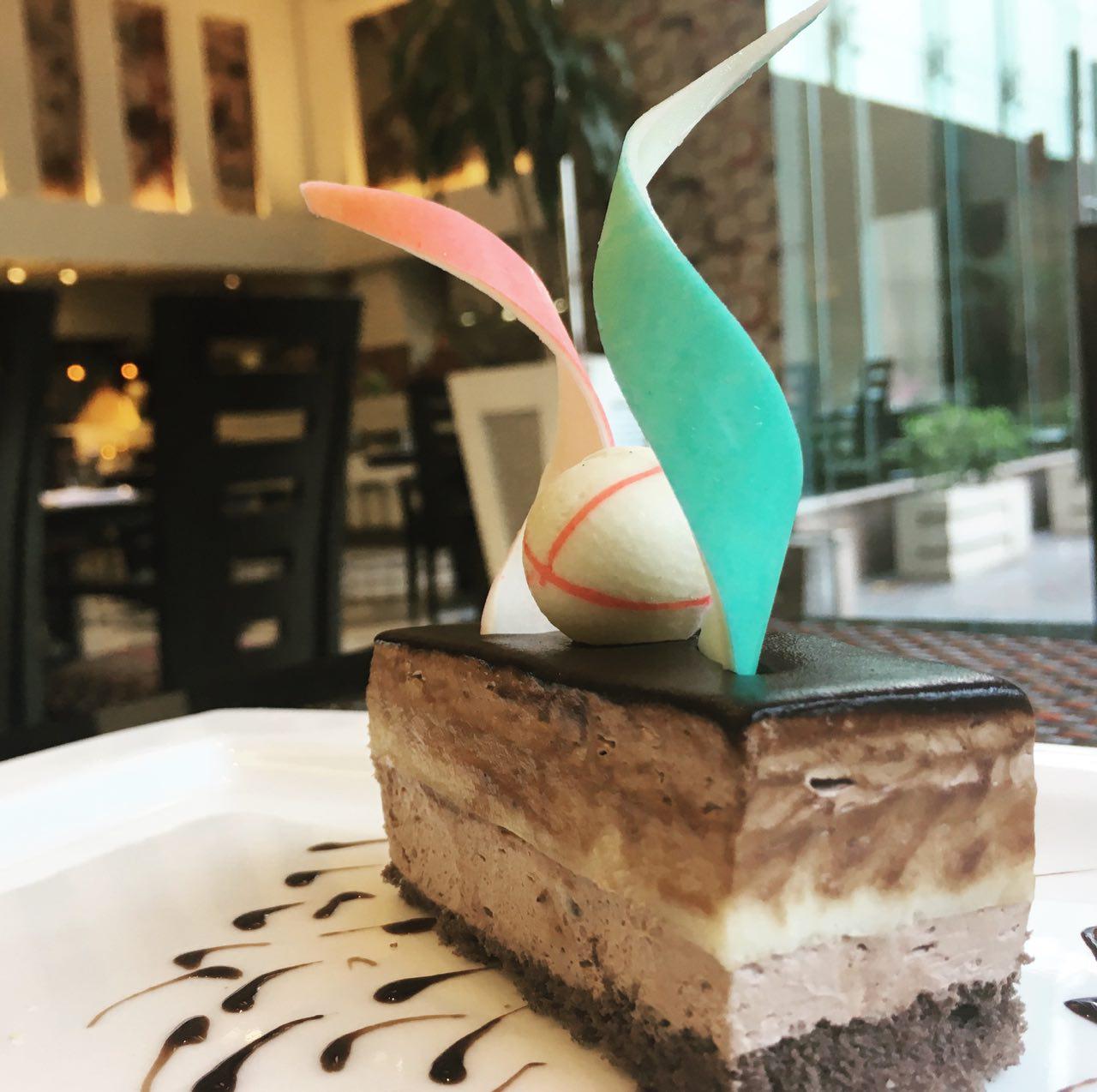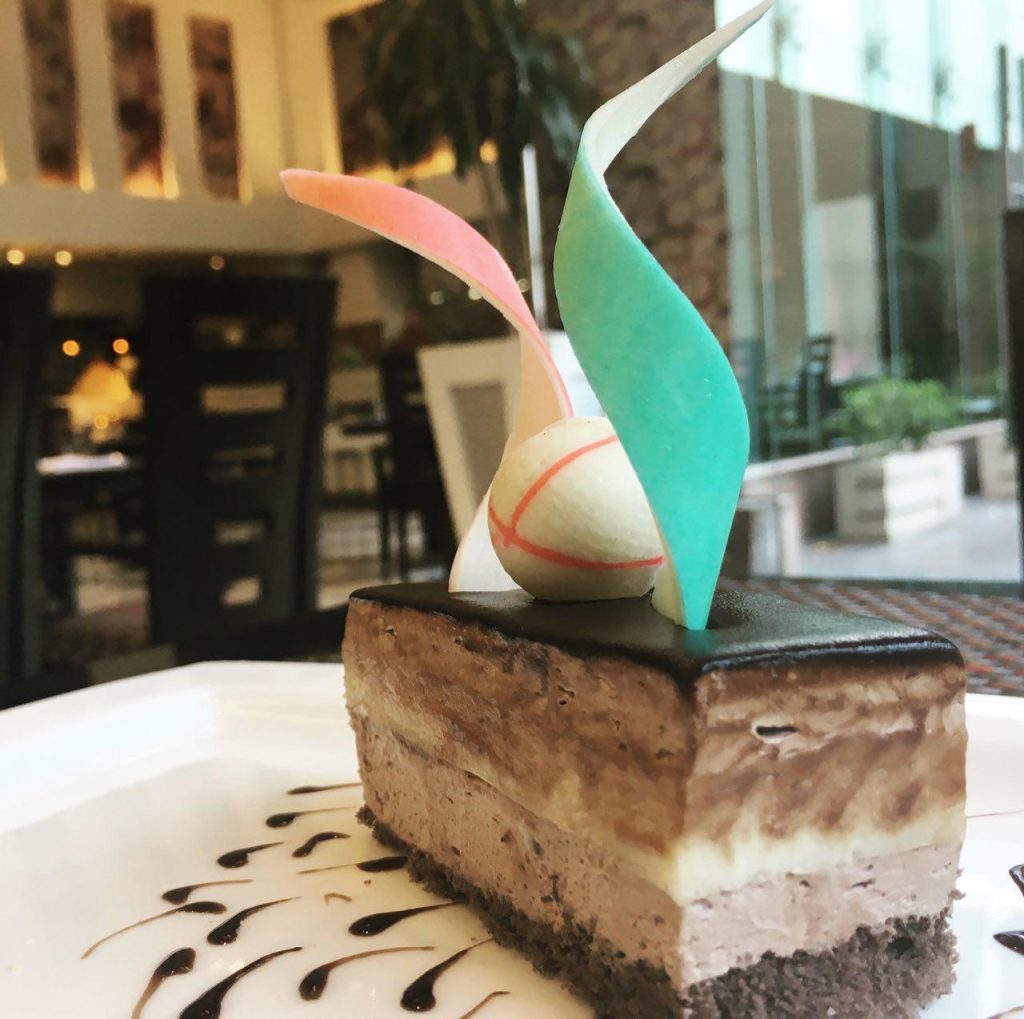 In conclusion, we'd like to add that The Creative Kitchen's a la carte menu is a winner for all seasons. Whether it's a bowl of piping hot soup that you crave or some cold tossed salads, the kitchen will whip out just about anything. So, if you're looking for quality comfort food in Noida – and have a comfortable budget for it – we suggest you head straight over to Radisson, Sector-55, Noida!
Click here to read our take on The Creative Kitchen's buffet lunch.