Live the Moment at Hard Rock Café with 'Perfekt Pillows' Next Thursday
If you're a fan of live music, then you need to make plans to get yourself to Hard Rock Cafe next Thursday! Brace yourselves to witness the most scintillating evening with the band "Perfekt Pillows" only at Hard Rock Cafe!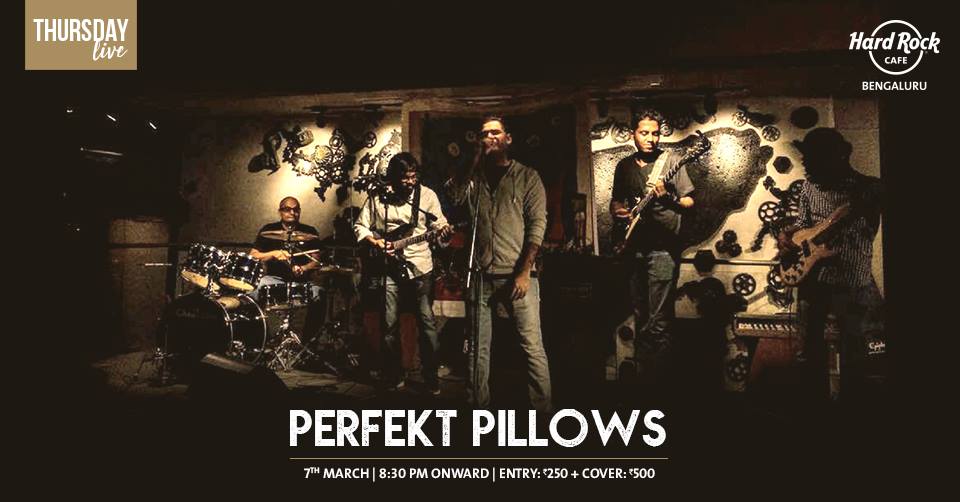 Perfekt Pillows is a Bangalore based band. Formed in 2015, the band attempts to mix the diverse musical interests and influences of the band members and come up with original songs with varied emotions – upbeat, soulful, melancholic. The band also covers songs spanning across different genre – pop, alternative rock and rock-n-roll.
So, let your souls ignite on Thursday with the band that promises to up-lift your evening!
When: 7th March, 2019
Where: Hard Rock Cafe, Bangalore
Time: 8.30 pm
Ticket: Entry 250+ Cover 500