Let's Dine And Sip On Fine Wine At The Wharf 2.0- Radisson Blu Resort Temple Bay
There is something poetic about a restaurant along the beach. There is nothing more beautiful than listening to the crashing waves and enjoying a good dinner with friends or family. So, come to Wharf 2.0, Radisson Blu, to quell the worries of our mundane life, and get lost in the beauty that the restaurant has to offer.
There is no doubt that food and beer are best enjoyed to the sound of the waves, but what about a menu inspired by the five great elements. "Seafood that speaks volumes about the Waters of the coast. Grills and steaks that have stood the test of Fire. Wines that are as light and breezy as the Air around you. Honest, simple, down-to-earth goodness in every morsel, every sip. Space to explore and experience all this, this is what the menu has to offer its customers. A lot of thought has gone into curating the menu that showcases the culinary expertise of the chefs at the restaurant.
The dinner starts with Amouse Bouche and Thai Macha curry soup green soup, getting us geared up for the scrumptious feast that is to be followed. For the starters, Vegetable Caesar Salad Ala Wharf and Aloo Shakarkand ki Chilgoza ki Tikki will tempt you for seconds, at least for us.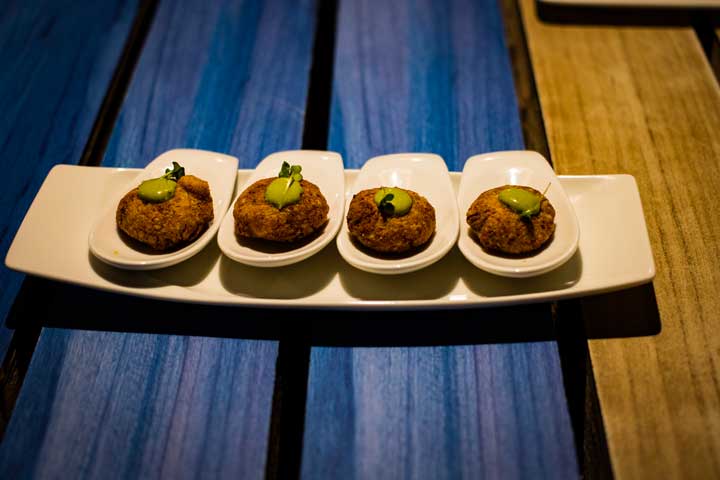 Now, for the best part of the meal. How does Corn Marinated Chicken with Lemon Pepper and Celery Beurre Blanc sound? Or, Fish Chunks in an Elephant Garlic & Mustard Spice Combination. Sounds amazing, right? For all you veggies, dig into Khatte Meethe Aloo, Dal Makhani, Bhutte Aur Gajar Ki Seekh or some vegetable curry. Treat yourself to this amazing array of dishes with rice and Indian bread! What more do we need to satiate our insatiable appetite!
In the menu, dessert is equivalent to space. So, after the delicious dinner, indulge yourself in organic turmeric and palm jaggery frappe mousse. Now for something surprising. Don't miss out on the restaurant's Hard Surprise.  A delicious chocolate bomb on a bed of red velvet with mascarpone foam and white chocolate terrine filled with cinnamon flavoured butter crumble, Indian sweets and seasonal fruits with berries.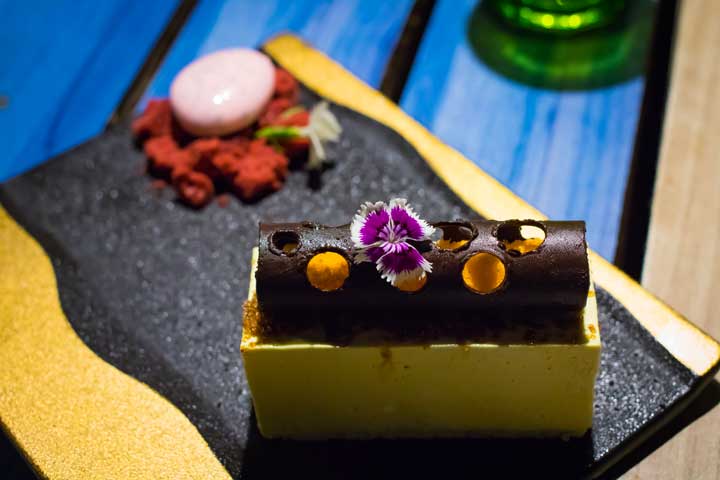 If you are still not convinced, take a look at the below video!