"Leave with a Big Smile and a Bigger Belly". We just met Basil.
Basil, with a (heavenly) Twist
Tucked away from the hullabaloo on Habbibullah Road in T.Nagar, Basil is one Twist you just won't come by everyday. We take pride in bringing you a feature on this lovely, quaint looking restaurant- we'll take you element wise.
The brick walls, light-coloured curtains, dim yellow lighting and open kitchen- this place was already singing the right song for me. A lovely, smoky aroma hits you. There's lovely 90's music playing softly. I'm feeling the European charm.
Happy staff welcomes you. They are well-informed about everything and will go all out in explaining every dish on the menu- including the exquisite "Ushtipci" (Spicy Grilled Serbian Meat). At the same time they don't "simply insist" you try anything. They let you settle in and pronounce all the fancy things on the menu before you choose.
Warm bread seats itself on your table first. So while you choose, you get to snack on Corn bread, Proja (Serbian Bread) and Arabic bread.
Enough chit-chat. Let's get to the food. [Oh, so heavenly.]
Cuisine: Adriatic, Mediterranean and Balkan.[pullquote] Falafel, Tapenade, Moussaka, Wood Fired Pizzas and Pastas are on the menu.[/pullquote]
We ordered the Bruschetta Platter for starters. Cold Olive tapenade and fresh tomatoes with goat cheese on crisp, fresh bread. The tomatoes were crunchy and the olive tapenade was a dream.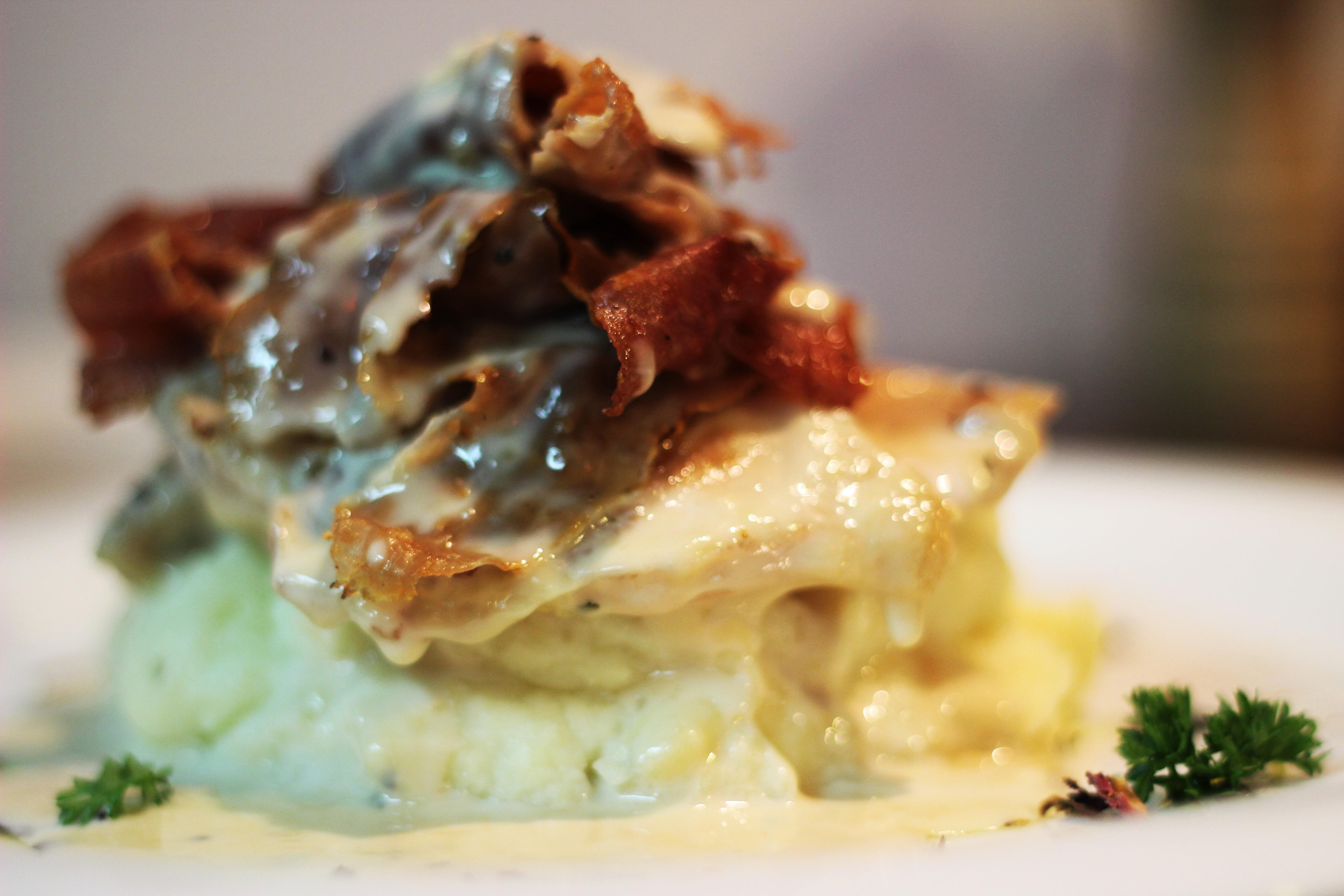 [pullquote]" A little bit of his (Chef Jovan's) heart is on your plate. " – Chef Bogden[/pullquote] For our mains we chose the Dubrovnik Grilled Fish with Dalmation Potatoes and their Signature Chicken Saltimbocca. The fish is the catch of the day (Mahi-Mahi) grilled to perfection in a mild sauce, served with fresh salsa and a lemon wedge. The Dalmation potatoes, cooked with spinach are 'just right' in every way. The Chicken is served on a bed of creamy mashed potatoes and topped with Smoked Italian Ham. It will have you feeling dreamy at first bite.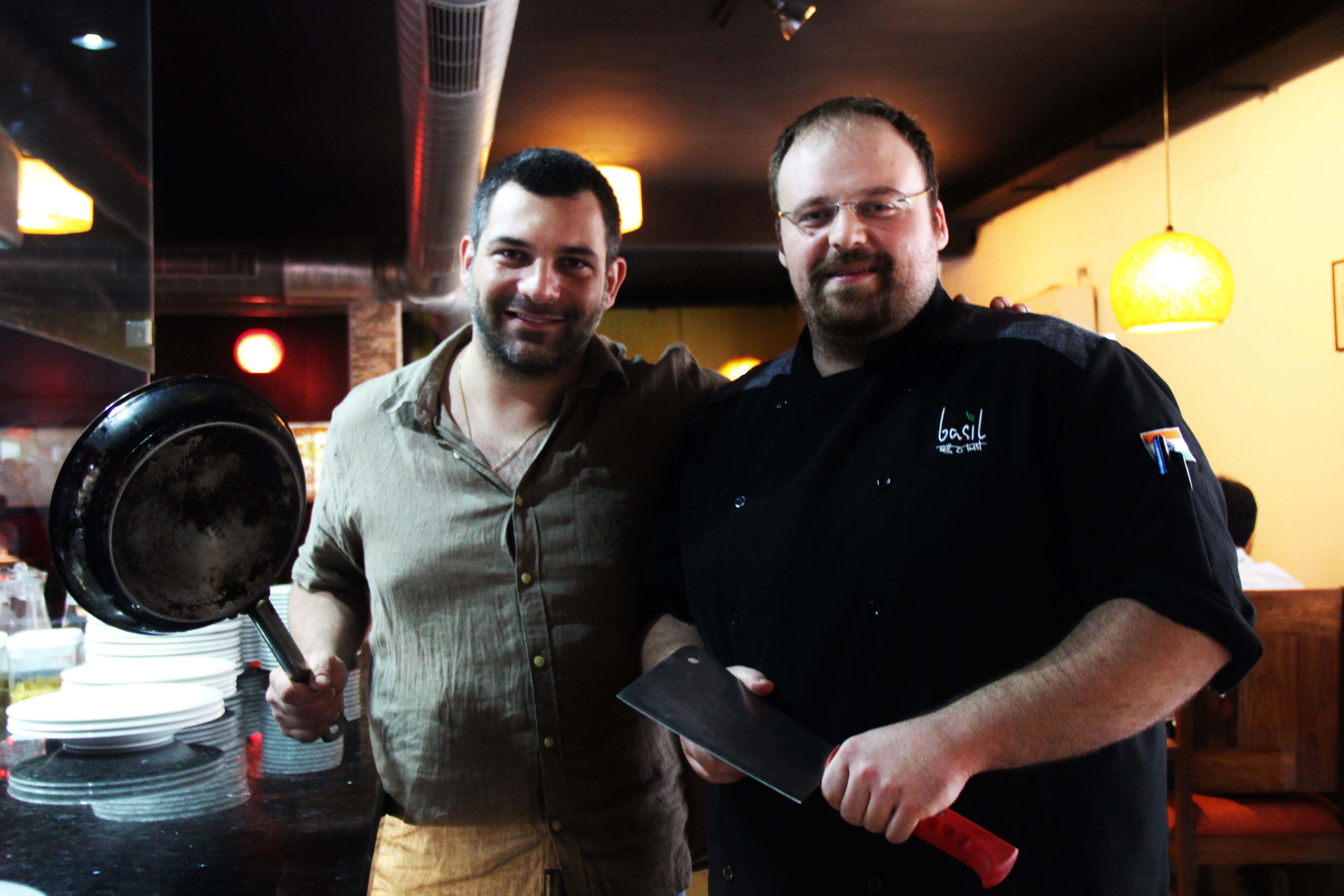 As we sit there stuffed beyond help, Chef Bogden and Chef Jovan come by to have a chat. They are happy and warm just like the food. I ask Chef Bogden how Chennai's treating them and "Sollunga Madam", in the accurate local slang, comes the instant reply!
"The two things we never compromise on are quality and authenticity of the food. Our ham comes from Italy and our Olive oil is Greek to its core." He laughs his hearty laugh and adds, "What you see is what you get."
He says we simply must try the dessert. We give in. And thus arrives, the Mousse to beat all Mousses and the Cheesecake of a lifetime. Creamy and light, drizzled with berry coulis with a buttery base- the cheesecake needs no introduction. Buttery nuts sprinkled on top of a creamy, milk chocolate mousse- People, brace yourself!
Basil- your taste buds will fall in love all over again.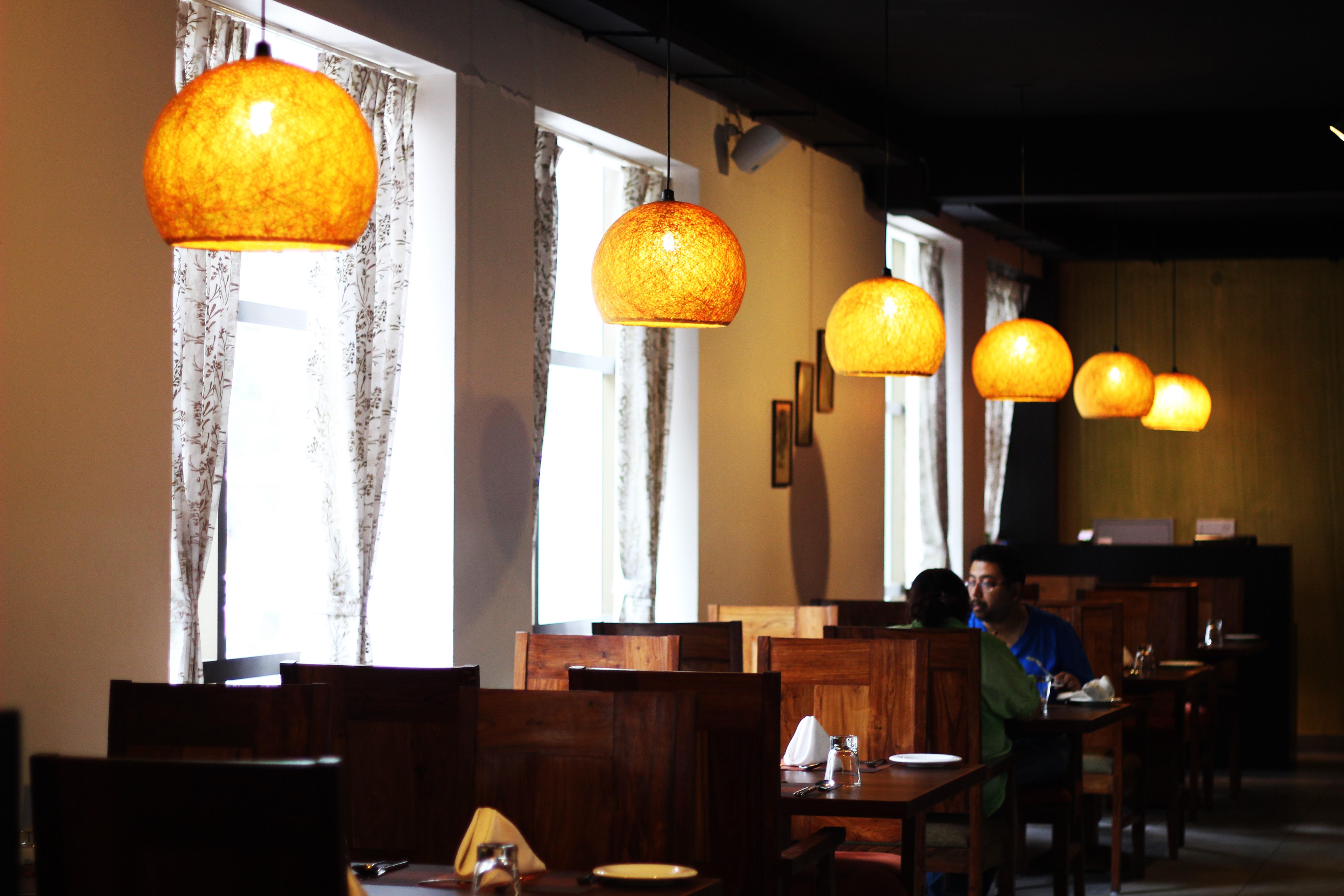 What we had:
Bruschetta Platter
Dubrovnik Grilled Fish with Dalmation Potatoes
Chicken Saltimbocca
Cheesecake
Chocolate Mousse