Lead And Other Harmful Toxins Have Been Found In Coca-Cola And Pepsi Products
It's no secret that soft drinks are one of the most consumed products in today's day and age. This necessitates regular tests and checks to ensure that they are safe for consumption. In a recent study conducted, lead and other heavy metals like cadium and chromium have been found in five samples of the products of two multinational companies, Coca-cola and Pepsi. These results were disclosed by the government to the Rajya Sabha on Tuesday during the ongoing Winter Session of the Parliament.
The samples that were submitted to the Kolkata National Test House for investigation include Sprite, Mountain Dew, 7Up, Pepsi, and Coca-cola. The samples were submitted following an inquisition on whether a government-commissioned study by the Drug Technical Advisory had found toxins in Coca-Cola and PepsiCo's brands.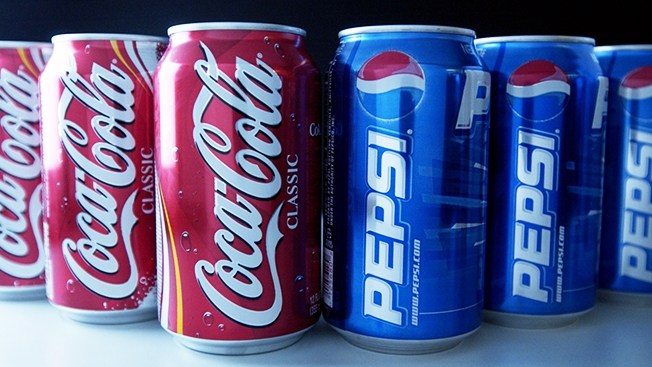 Giving details of the study conducted by Kolkata-based All India Institute of Hygiene and Public Health (AIIH&PH), Minister of State for Health Faggan Singh Kulaste said that the AIIH&PH had entered into a pact with the National Test House (NTH) for testing and estimation.
According to reports, in April last year, the Health Ministry had directed the AIIH&PH to conduct a study on leaching of toxins from PET (polyethylene terephthalate) bottles – used for packaging pharmaceutical preparations, cold drinks, alcohol, juices and other beverages. The study, commissioned by the top Health Ministry body, the Drugs Technical Advisory Board (DTAB), found that these toxins had leached into the samples picked up from these two multinationals. Mountain Dew and 7Up are owned by Pepsico, while Sprite is owned by Coca Cola.
Last month, both multinational firms had said their soft drinks were safe, reacting to the report that their PET bottles had toxins. However, the government study revealed that the PET bottles contain five different types of toxins. The report had showed increased amount of leaching with rise in room temperature.
The Effects Of Lead And Cadmium on the Human Body
The World Health Organisation (WHO) considers lead and cadmium two of the top ten chemicals of "major public health concern".
According to the WHO, children are particularly vulnerable to harmful effects of lead. Lead can have serious consequences for the health of children. At high levels of exposure, Lead attacks the brain and central nervous system to cause coma, convulsions and even death. Children who survive severe lead poisoning may be left with mental retardation and behavioural disorders.
For cadmium, the WHO said that Cadmium exerts toxic effects on the kidney, the skeletal system and the respiratory system and is classified as a human carcinogen.