Le Marche May Soon Be Part Of The DS Group
Le Marche, which is counted in India's best gourmet food retailers' pool, may soon be part of the diversified Dharampal Satyapal Group (DS Group). The latter is in talks for buying out Le Marche. With an annual turnover of about INR 100 crores, the widely loved Le Marche is known for its extensive stock of edibles right from breads to bakes to frozen food.
"We are in talks with more than one buyer; nothing is conclusive yet," Le Marche Retail director Nakul Yadav told Economic Times. "We could either divest Le Marche as a complete entity or divest part equity. We are exploring all options", he added.


Image: buzzintown
Yadav also said that the aim of the buy out/ acquisition of the family-run business was to expand Marche Retail's other businesses that include real estate, hospitality and luxury salons. On the other hand, for the DS Group this acquisition would result in a wide access to a massive retail niche.
The Marche Retail founding family also owns and runs the Gurgaon-based Plazzio Hotel apart from having an impressionable foothold in the real estate and luxury salon sphere. "Leveraging large back-end capabilities in food processing to a front-end retail business has obvious synergies. Besides food retail, such associations can set the pace for a whole lot of consumer-facing innovations in foods," Samir Kukreja, chief executive of Boutique retail consulting company Tasanya Hospitality told ET.
The DS Group, which hold on its portfolio names like Catch, Chingles, Pass Pass, Pulse candy, Rajnigandha and more, has in the past said that it wants to create a mark across other categories like jams, sauces and pickles.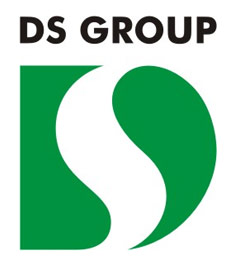 Image: DS Group
"We are looking for an opportunity for presence in the retail space. We are in talks with Le Marche. However nothing has been concluded till now," ET quoted a DS Group spokesperson.
Source: Economic Times
Image: westislandblog