The Larger-than-Life-Lunch at Cafe Xtasi, Pondicherry
One hot afternoon at Pondicherry, after a stroll on the beach, we found ourselves wanting a nice wood fired pizza. Zomato was kind enough to understand the emergency. We walked into Cafe Xtasi as we smelt the smoke wafting out of their huge chimney. The menu speaks of one thing and one thing alone, Pizza and more pizza. They have nearly 30 pizzas sitting there in three different sizes. They've also got pastas and drinks and the occasional day's special- Pork Chops.
We went ahead and ordered a Masala lemonade to calm the senses. A spiced, delicious mix arrived at the table soon. As we placed our order for the rest, we didn't know what Cafe Xtasi had in store for us and neither will (poor) you, till you get to the end of this article.
Starters:
Cheese Garlic Bread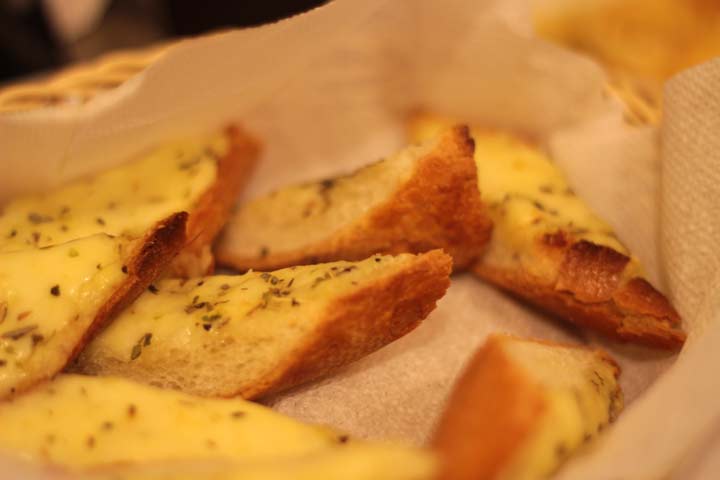 Perfect baguette is in perfect texture. Xtasi has got it all. Note to the cheese-crazy: they're a generous bunch.
Cheese Fries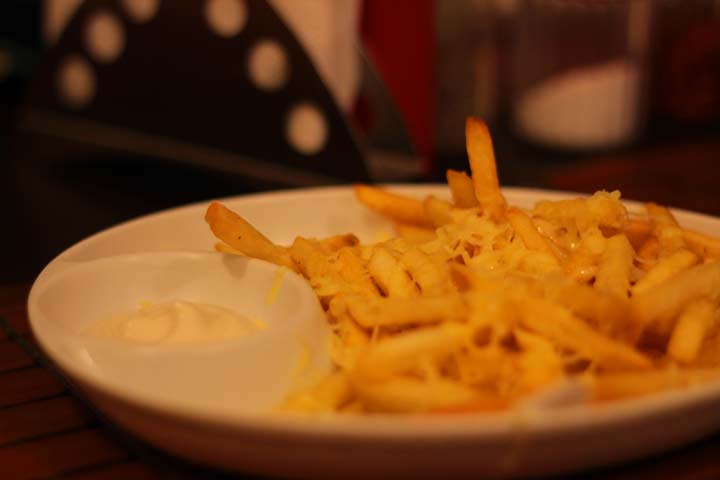 Yes, there's no pleasing this cheese addict. Unless.. Oodles of cheese on crisp fries served with a white dip. Amen.
Mains:
Spin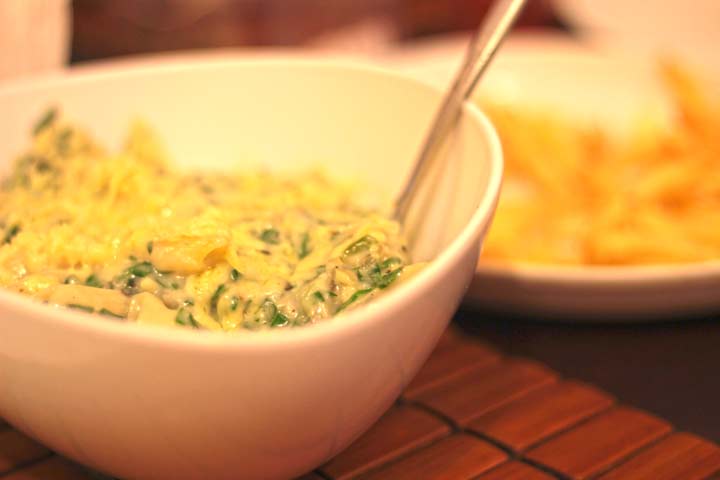 White sauce with Pasta and Spinach arrived piping hot and full of flavour. Marry this one.
Chickenet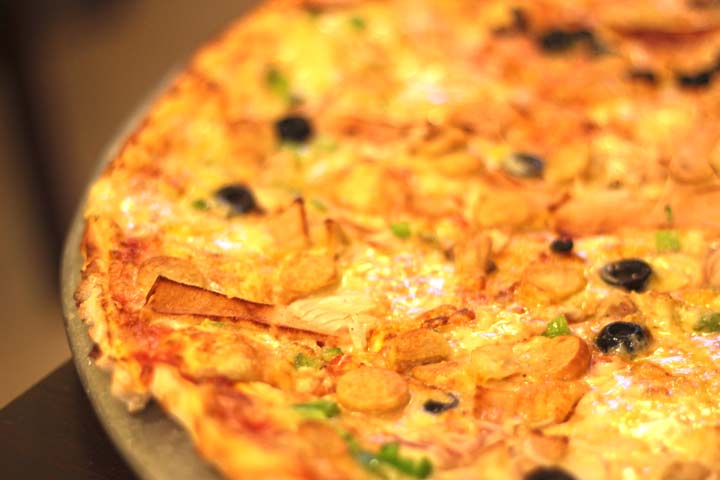 When we ordered our pizza, three things happened at once- our mouths said 'Chickenet', our stomachs said 'large' and the waiter looked at us like we were stark raving mad. Let's get some things straight, we were two hungry people- a tad bit greedy too and Cafe Xtasi is a pizza lover's dream on a high. In our heads, the pizza looked big enough to curl up on top of. In reality, the pizza was the size of a car's tyre. No exaggerations. You hungry bunch, get on this pizza like your life depends on it. Topped with chicken and more chicken, oh Cafe Xtasi, you've shamed every pizza chain out there.
Dessert
You wish. We had to be rolled out. So please, spare our cheese-filled hearts.
Maybe you can tell us what your dessert at Cafe Xtasi was like in the comments below.
Find Cafe Xtasi Opp.VOC School, Shop No.245, Mission St, Puducherry, 605001.