Ladies, Eating Fast Food Regularly May Lead To Infertility
As if things weren't hard enough, it turns out that eating fast food regularly may lead to infertility in women. Yep, you read that right, your binge-eating, when you're feeling low, may be contributing to your inability to conceive, if you are, in fact, trying to have children.
A survey of 5,598 women found those who ate fast food four or more times a week took nearly a month longer to get pregnant than those who never or rarely ate it. Regular junk food eaters were also less likely to conceive within a year, the report in Human Reproduction found.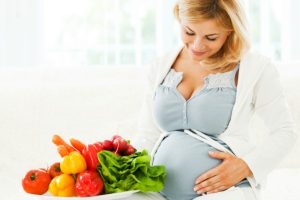 Basically, the report proved that eating healthy boosted a woman's chances of conceiving. However, there were a few limitations, firstly, due to women having had to remember what they ate before they got pregnant.
Prof Claire Roberts, from the University of Adelaide, Australia, who led the study, said: "These findings show that eating a good quality diet that includes fruit and minimising fast food consumption improves fertility and reduces the time it takes to get pregnant."
Dr Gino Pecoraro, a senior Lecturer at the University of Queensland, who was not involved in the research, said: "Generally, the study does support what most health professionals would intuitively believe – having a healthy diet is good for couples trying to conceive."