Krispy Kreme Australia Is Rolling Out Reese's Peanut Butter Doughnuts
Living down under comes with its fair share of perks. Sporting an LBD for New Year's Eve, Christmas, and Thanksgiving and not freezing to death, for starters. The list just got longer for peanut butter, doughnut and REESE's Peanut Butter Cups lovers, thanks to Krispy Kreme.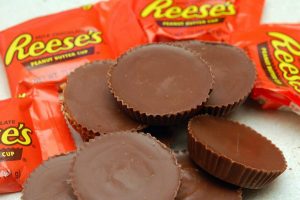 Krispy Kreme Doughnuts Australia is serving up the official REESE'S Peanut Butter Doughnut for a limited period of time, that is, till 3rd October. As the name suggest, the doughnuts are signature Krispy Kreme filled doughnuts with a REESE'S Peanut Butter sauce filling, topped with Krispy Kreme's Rich Chocolate Icing and REESE'S Peanut Butter chocolate chips.
So, if you thought REESE was done when it collaborated with Dunkin' Donuts for those gorgeous REESE's peanut butter squares, think again. Think again really hard.
Earlier this week when the doughnut lords and REESE's announced their holy partnership on Facebook, we knew something worth gaining a few pounds over was baking. But this is above and beyond the best of our imaginations! REESE'S Peanut Butter chocolate chips, for crying out loud!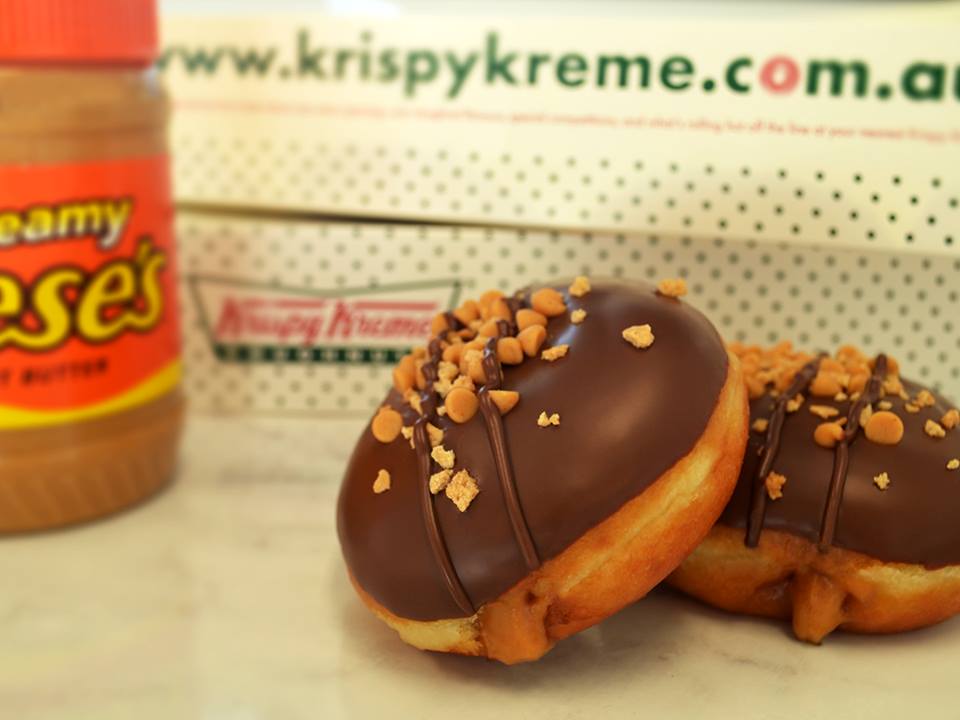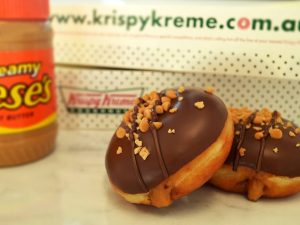 What's a doughnut without something thick, rich and milkshake-like to wash it down with? Krispy Kreme has all our whims and fancies covered. Apart from the dreamy peanut butter doughnut, the chain has also launched a REESE'S Peanut Butter Milkshake made with REESE'S Peanut Butter, fresh milk, chocolate ice cream and chocolate syrup!
As mentioned before, REESE's and Krispy Kreme are showering this peanut butter-covered love only over the land down under. So get in line at your nearest Krispy Kreme outlet before 3rd October, mate!
*Hops on to next flight to Australia*
Feature Image: smooth.com.au