"My kitchen is so much more than a room" Bake Off Winner Nadiya Hussain To Release A Cookbook
She was recently hitting tabloid front-pages for baking the Queen a rather controversial cake (first the eggs and then the mixed reactions) – for her 90th and here she is, creating ripples yet again. The Great British Bake Off Winner will now let us all have a bite of her recipe by releasing a cookbook in June this year.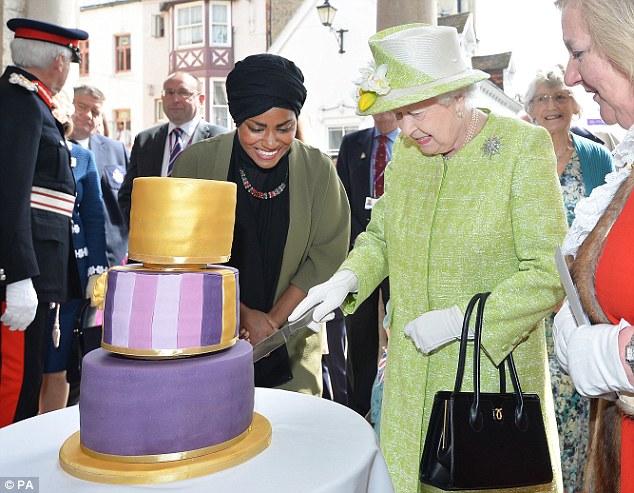 Nadiya's Kitchen
The Luton-born chef's cookbook, which is called Nadiya's Kitchen, will also carry the recipe for the three-tiered orange drizzle gateau she baked for the Queen along with other delicious delights like Beetroot and Mackerel Crescents, Manchego and Chorizo Calzone and Salted Pretzel Fudge. Hussain's publicist confirmed the book's release as June '16. That also happens to be the month Queen Elizabeth II has picked to officially celebrate her birthday.
Now it may seem as if Hussain is cashing in on her royal fame but truth be told, isn't this the path taken by most cooking how winners and runner ups? And really, what's wrong with yet another awesometastic cookbook in the market?
The mother of three said, "My kitchen is so much more than a room. It's the place where so much more happens than just cooking or baking. It's the place where I cook for sustenance. Bake for love. Congregate for company.
"Dance for fun. The exclusive venue for a date night. Tea time and after school tantrums. The place where we cook together and everyone's the boss. My kitchen is so much more than my kitchen. It's our kitchen."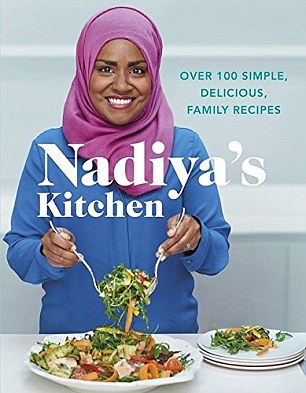 Recipe for Disaster?
Hussain may have garnered a lot of attention, appreciation and applause for her achievements, but the Queen's cake was not exactly a recipe for compliments. Though the 31-year-old took her winning recipe to the palace, it failed to impress masses. And while the Queen didn't exactly take a bite (ouch), she said it "sounded beautiful".
Meanwhile, here's what the Twitteratis had to say:
While some thought it was rather "circus-y"…
https://twitter.com/MeganMcafferty/status/723208484347609088
That cake Nadiya Hussain made for the Queen kind of looks like Willy Wonka in cake form.

— Chloe Combi (@ChloeCombi) April 21, 2016
Nadiya Hussain was that really the best you could do for the queen? That cake looks like a joke! #queenat90 #England #Cake #GodSaveTheQueen

— the SPLASH (@SPLASSHYY) April 21, 2016
Others came out in support for the baker.
anyone that wants to criticise nadiya's cake for the queen can actually fight me, that cake was perfect

— mart(h)a (@_mart_h_a) April 21, 2016
https://twitter.com/Andy__Elson/status/723208820638412800
Thank you @BegumNadiya. Your #Queenat90 birthday cake was so delicious. I'm going back for seconds. pic.twitter.com/2CdFgfLceK

— Windsor Guildhall (@WindsorGuildhal) April 21, 2016
What do you think?