Khloé Kardashian Would Rather Eat This Than Answer Questions On OJ Simpson
If someone told me that I were to be part of a show hosted by either of the Jimmy's (Kimmel and Fallon) or James Corden, I would prepare for it like an exam, toughen up my gut, brush up my gossip IQ, and basically be ready to eat/do/perform/answer anything. On camera. And this latest clip from the Late Late Show with James Corden, which also features socialite K-klan member Khloé Kardashian, proves all my inhibitions right.
As part of one of Corden's twisted games played on The Late Late Show, called "Spill Your Guts or Fill Your Guts" on Wednesday night, the reality star was faced with a series of tough questions — and if she refused to answer, she'd have to eat something repulsive. On offer were ghastly items like chicken feet, a thousand-year-old egg, shots of hot sauce, a fish eye, bird saliva, scarab beetles, cod sperm and a sardine smoothie.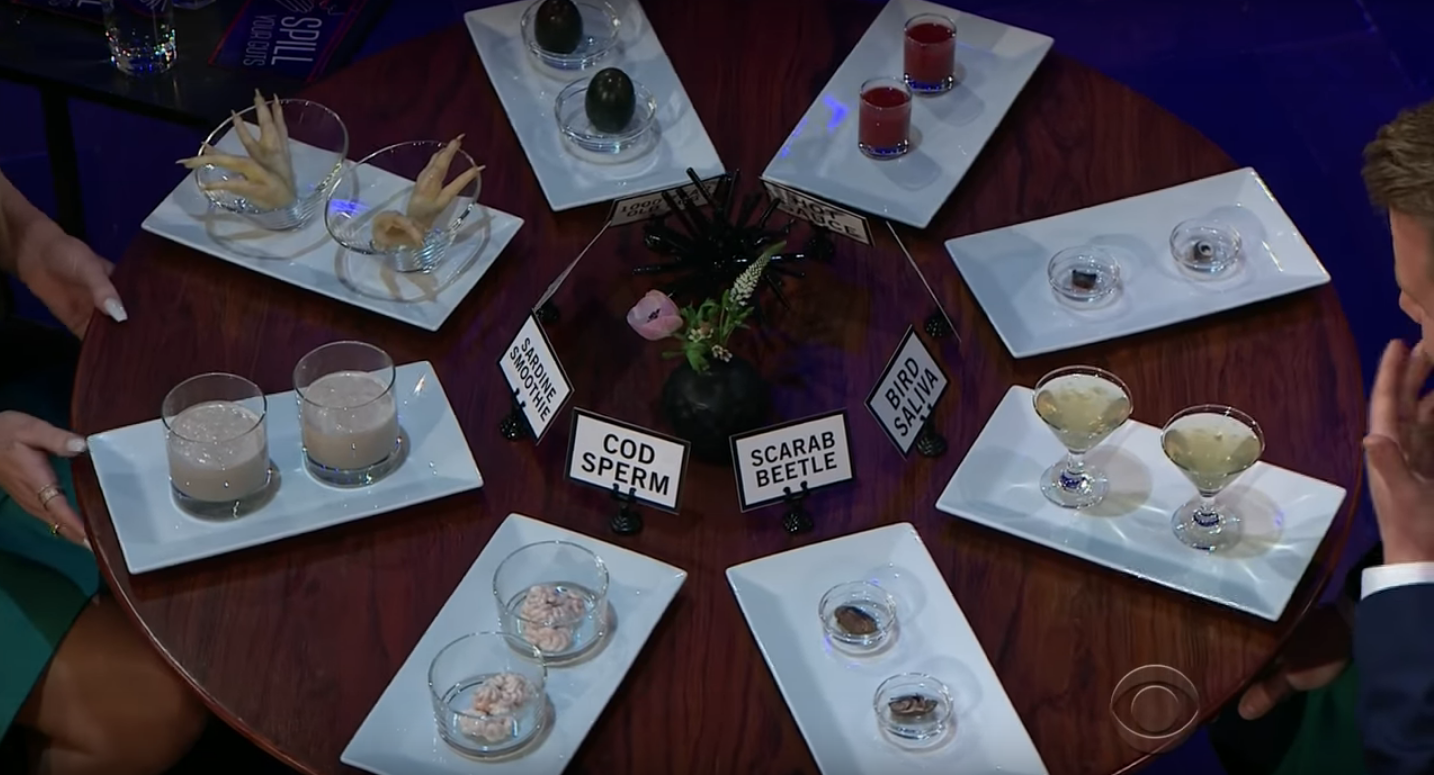 *throws up*
Remember the controversial O.J. Simpson case, wherein the celebrated NBA player was accused of stabbing two people to death? Yeah, that one. Well, for hose who are not in the know, Kardashian's father Rob Kardashian famously worked on the NFL star's criminal defense team. And while, The Juice was convicted of the crime, people still wonder whether "OJ did it". And Corden didn't shy away from asking Khloé the same.
Well, turns out the star studded klan would rather ingest disgusting food items than speak against each other on a public platform – except if the platform is title Keeping Up With The Kardashians. Because, Khloé decided to dodge the question and opted to eat the fish eye — but not before jiggling it for a while. UGH. "It's a real f***ing fish eye," she observed before gulping it down. "And I think this has blood on it!"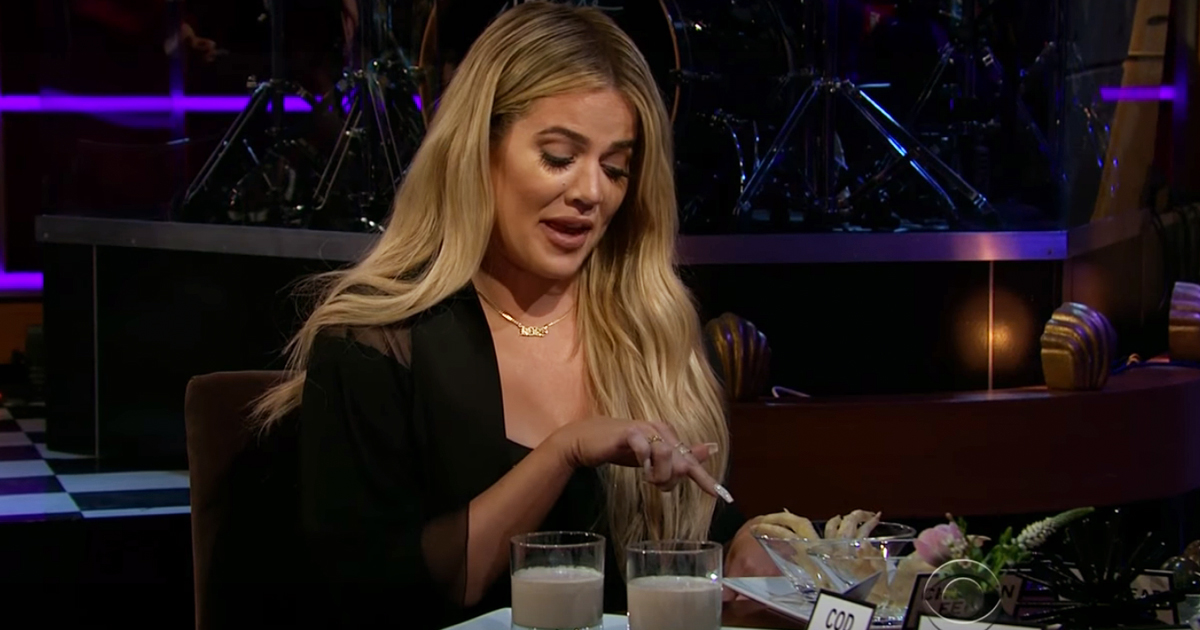 Explaining that the topic was rather sensitive, The Revenge Body star said, "It's so deep. I understand why it came back, I just feel bad and I think I'm a little more sensitive to it cause he was my 'Uncle O.J.", adding that "That's always what I called him, so just hearing things, or I might remember stories a little differently."
Basically, family reputation above your guts. Always.
Watch the positively vile and repulsive segment below.
Images: YouTube