KFC is Taking Their Slogan "Finger Lickin' Good" Very Literally
Here's something you always wished you had, but never thought you'd get.
That's right KFC Hong Kong is entering the world of beauty and cosmetics with their delicious line of Finger Lickin' Good nail polish!
As per the press release they sent out to promote the launch of the new brand KFC Hong Kong said, "In line with its spirit of innovation, KFC Hong Kong unveils their new 'Finger Lickin' Good Edible Nail Polish' range, keeping the brand literally at their customers' fingertips while savouring their delicious signature chicken."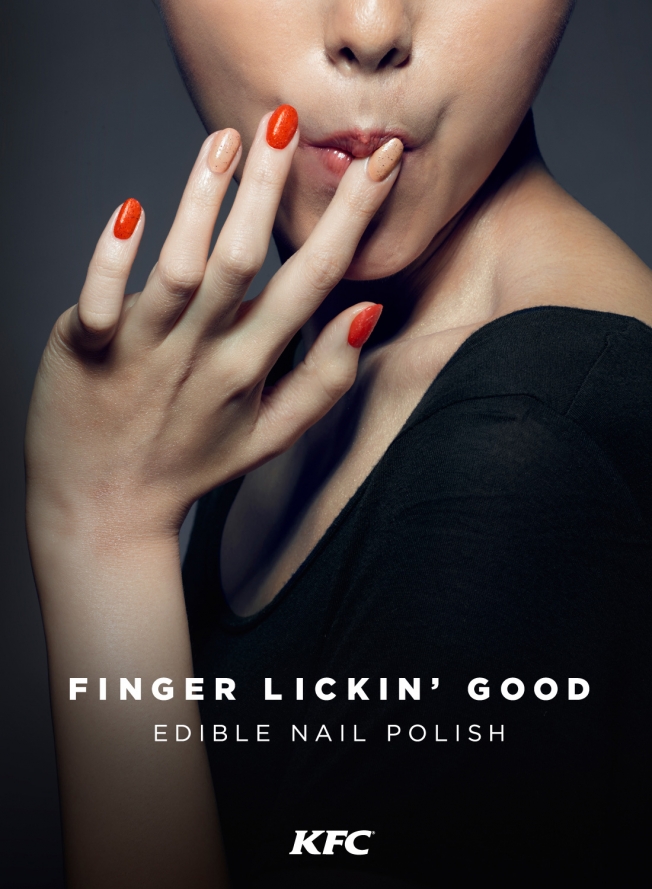 They will be launching the nail polish in two signature KFC flavours Original Recipe and Hot & Spicy and they "have been carefully formulated from natural ingredients into edible nail polish and packaged in a stylish glass bottle and minimal box with over gloss details to appeal to young consumers' love of food and fashion."
If you still think this is some kind of delayed April Fool's prank, here's a music video that's making the rounds to prove that this is the real deal.
And as KFC Hong Kong said, "Simply apply and dry like regular nail polish and then lick – again and again and again to taste why the world's favourite chicken is Finger Lickin' Good." Here's hoping that it reaches other parts of the world soon too!