KFC India Launches A Fun New Advertisement For Its 5-In-1 Meal Box
KFC has just rolled out an advertising campaign for its new 5-in-1 meal box, conceptualised and shot by leading advertising firm Oglivy & Mather.
The 5-In-1 Meal Box
KFC's 5-in-1 meal box was launched in March 2016 and contains a serving of Hot N Crispy Chicken, Rice N Gravy, Hot Wings, Pepsi and a Choco pie. In its launch campaign, KFC tied up qwith Mumbai's dabawalas to deliver the boxes to food influencers across Mumbai.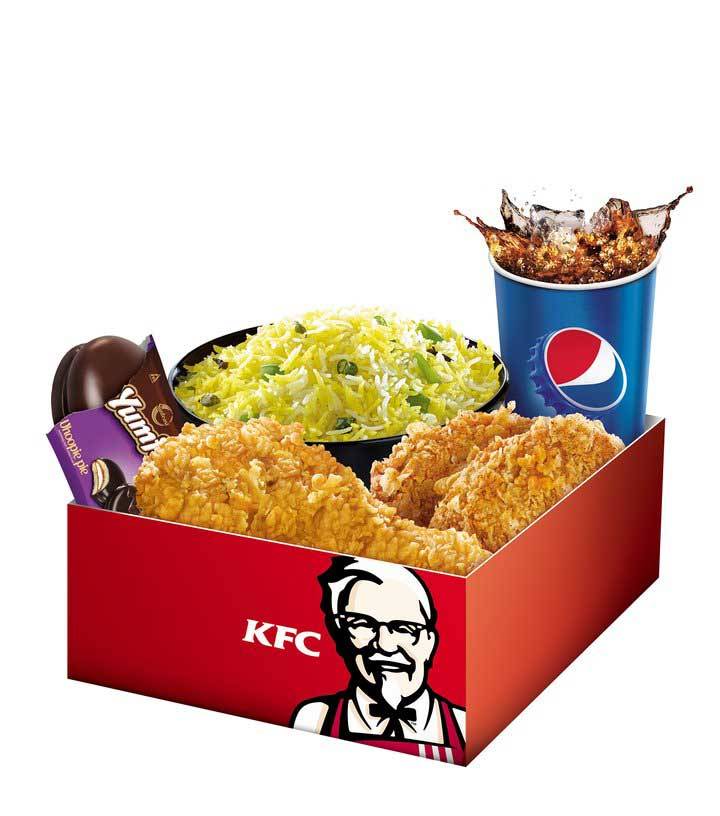 Commenting on the launch of the box, KFC's CMO, Lluis Ruiz Ribot said ""At KFC, it has been our constant endeavour to offer customers craveable food at great value. The 5-in-1 Meal Box is a complete and delightful meal built on the principles of abundance, variety and value. The insight was simple – people want more in less! "
The Campaign
Honestly, a box filled with chicken delights sells itself. However, to revv things up a little, KFC got Ogilvy & Mather on board to create this ad:
The ad highlights the amount of food the box has in it as well as its superiority over all other meals. Ajay Gahlaut the executive creative director of Ogilvy & Mather, said, "When you get a great product offering and a client who gives you freedom, advertising becomes fun. And that is what working on the KFC 5-in-1 meal box was. Mad, crazy, fun."
Want to try it for yourself? The 5-in-1 meal box is available across KFC stores in India for Rs.149.