KFC' Chick'n Fried Roll v/s McD's Spicy Chicken Wrap: What's Your Pick? #POLL
Fast food can satiate our craving for unhealthy and greasy (yet totally delicious) grubs in a number of ways. From the good ol' burger and fries combination to sumptuous wraps, there are so many options to pick from. Speaking of the latter, a lot of us may romanticize a fast food roll with either Taco Bell, Chipotle, or even McDonald's maybe. But hold your hats – and fountain sodas – for there is now a new player in the fast food roll arena!
Behold, KFC's all new Chick'n Fried roll, which packs the signature finger lickin' good chicken made even more finger licking with fresh veggies and fiery sauces wrapped in a piping hot fried roll. The fast food giant announced this new addition to its menu on Twitter today and honestly, we can't wait to sink our hooks into this crispy snack. And also, because it costs just INR 99.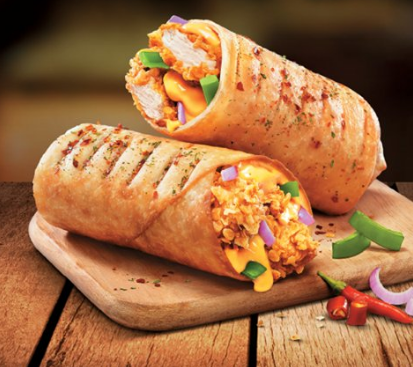 Image: Twitter | KFC India
That said, a part of our loyalty (maybe even a major chuck of it) still lies in McDonald's with their delightful spicy chicken wrap (not the Grilled Chicken Wrap, thank you very much). The wrap has been a part of our fast food lives (and extra value meals) for a number of years it is only fair to have a soft spot for the chicken, lettuce, and soft tortilla wrap.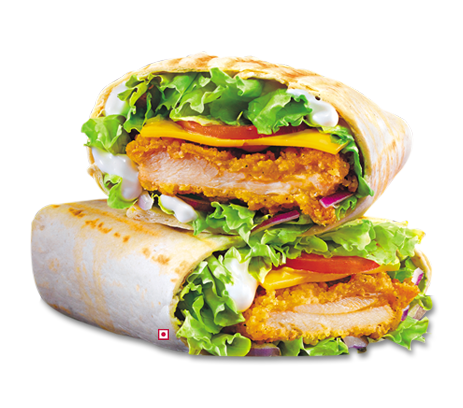 Image: McDonald's 
Basically, if given an option between KFC's and McD's wrap we'll have a chick'n fried roll than then a McChicken wrap. No, seriously, if you had to pick just one, which one would it be? KFC or McD? Vote for your pick below.
[polldaddy poll=9803195]
Feature Image: Tastes Better From Scratch