Kellogg's Launches Special K Multigrain & Honey Cereal
Cereal manufacturer Kellogg's in India has added a new product to their Kellogg's Special K portfolio; Special K Multigrain & Honey. With this product, they hope to provide a wider range of options to their target clientele; weight and health conscious consumers.
Special K Multigrain & Honey
The latest Kellogg's product is made with wheat, rice and oats coated with honey. It is low fat (with only a 2% fat content), low cholesterol and is 100% vegetarian. It will be available in a 435 gram pack, priced at Rs. 179.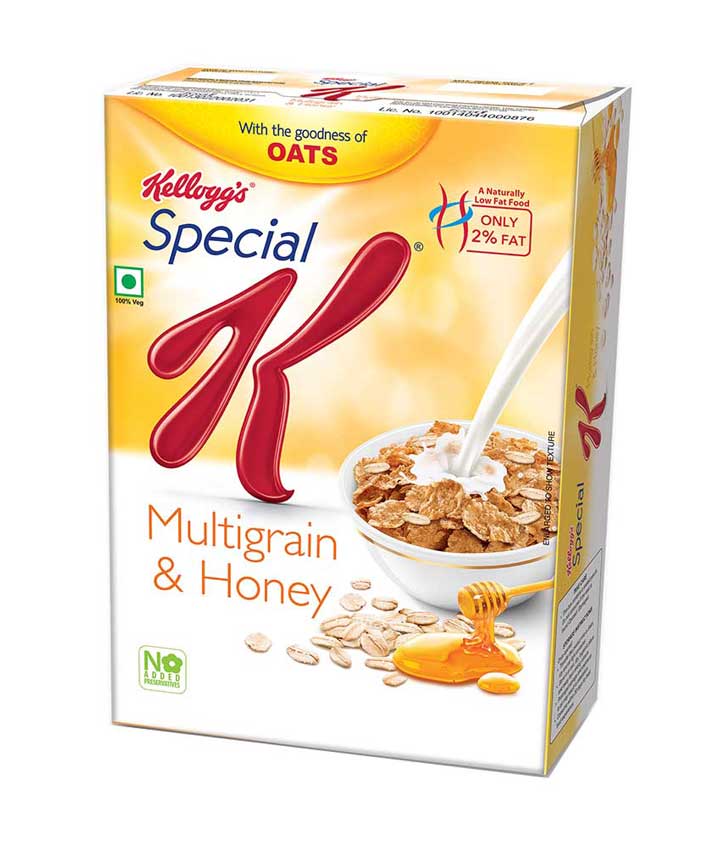 Commenting on the new product, Harpreet Singh Tibb, the director of Marketing at Kellogg India said "Our aim is to have Special K Multigrain & Honey become a breakfast ally to consumers, offering them a delicious and nourishing option without having to compromise on taste. It adds to the portfolio of Special K with one more great food option for which consumers have shown a great liking towards in our research."
The Special K Portfolio
The Kellogg's Special K portfolio includes lightly toasted breakfast cereals, made from rice and wheat. Special K is promoted as a low fat cereal – many advertisements such as the 'Special K Challenge' highlight how the cereal can help customers lose weight.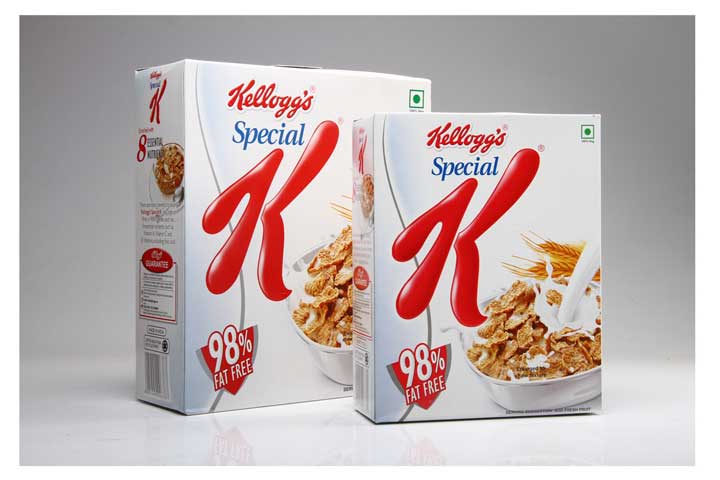 In India, the original Kellogg's Special K is made with crunchy wheat and rice flakes and is 98% fat free. Deepika Padukone has famously advertised for Special K, in an ad that tells audiences that it helped her lose weight in two weeks:
Now, with the Multigrain & Honey Special K Cereal, there are two Special K variants available.
Meanwhile, Kellogg also recently launched Special K breakfast quiches in the US featuring ingredients such as uncured ham, quinoa, mozzarella and kale.