Kellogg's Is Mapping The Future Flavors Of India With Ranveer Brar
Chef Ranveer Brar and renowned blogger, author and food consultant, Rushina Munshaw Ghildiyal curated Mapping Flavours of India – Kal, Aaj aur Kal, a one-day conference, presented Kellogg India Private Limited.
The conference had prominent thought leaders from the food industry discuss, debate, and identify the most recognizable flavours of India that have shaped our lives in the past and are likely to shape our lifestyles in the near and far future. The flavour forecast for 2018 out of the conference includes interesting trends like the 'goodness of India's traditional grains', which is an omnipresent flavour in the life of an Indian. 'Street food becoming smarter' is another conversation taking a center stage.
Chef Ranveer Brar who conceived the concept says, "I envisioned it along the lines of a food equivalent of fashion conferences that forecast colour and fashion trends. The concept of the Flavour Conference was to attempt to understand flavour in the Indian context. Why wait for cues from the west? Why not look within our collective psyche to find out what we love? And that formed the essence of the first Flavour Conference 2018!"
Talking about the success of the first-ever conference on a niche topic, Sumit Mathur, Director-Marketing, Kellogg India Private Limited, said "With an agri-superior economy like India and the related nutrition credentials of its grains, the power of local and ancient grains of India came out as a clear winner on the Flavour Conference day."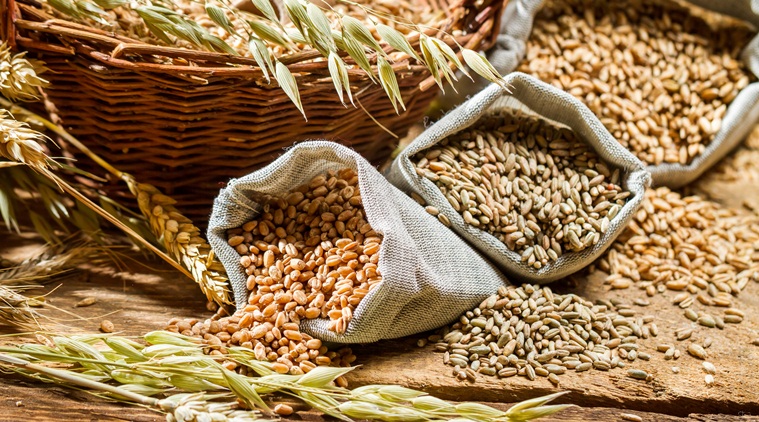 Giving out some more trends, Rushina Munshaw Ghildiyal said, "One trend that leaped out at me from the home dining perspective is that India loves local flavours. We are eating a greater variety and diversity of food than ever before, experimenting with global flavours of all kinds, but have a distinct preference for our local flavours, whether in street food, home cooking or fine dining. And also that the flavour of nostalgia is predominant."
Other notable persons on the panel were academicians and historians, Dr. Pushpesh Pant and Dr. Mohsina Mukadam, Mohit Anand, MD, India and South Asia of leading breakfast cereal player Kellogg India Private Limited and Sumit Mathur, Director-Marketing, Kellogg India. The list also included Archeologist and Food Anthropologist Dr. Kurush Dalal, News7Tamil channel food and travel TV show host, Rakesh Raghunathan (Puliyogare Travels), the man behind Delhi Food Walks, Anubhav Sapra, Chef Pooja Dhingra Executive Chef Trident BKC, Ashish Bhasin, Co-founder & CEO Squaremeal Foods (Mirchi and Mime, Madiera and Mime) Prashant Issar, eminent food bloggers like Kalyan Karmakar and Saee Koranne Khandekar among many other eminent names.