Kellogg India Launches Ragi Chocos For A Healthier Breakfast
Leading FMCG brand, Kellogg has launched Ragi Chocos, a healthier version of its popular 'Chocos' breakfast cereal.
Going Healthier
Across the world, consumers are demanding healthier food options and large brands are responding; McDonald's released an organic burger in Germany, PepsiCo launched its Mountain Dew Game Fuel in India, which "contains large amounts of vitamins and minerals" , while Subway India recently released 'SubWraps' made with whole wheat soybeans, ragi, oats, maize, barley and black gram flour.
Kellogg's, of course was aboard the healthy train a while ago with their Kellogg's special K breakfast cereal, made with crunchy wheat and rice flakes and targeted at health and weight conscious consumers. Kellogg's also recently launched Special K multigrain honey cereal, with only 2% fat and low cholesterol.
The Ragi Chocos
With their new Ragi Chocos, Kellogg's is revving up its healthy breakfast game. While they have the same chocolaty taste of Chocos, the Ragi Chocos are made using the traditional Ragi grain, making the product rich in essential nutrients like protein and calcum.
Commenting on the new product in a press release, Sangeeta Pendurkar, the managing director of Kellogg India said "Mothers are constantly trying to balance taste and nourishment for their children to the extent of hiding nourishing elements creatively inside their children's favourite foods. Kellogg's Ragi Chocos is a great answer to this. 'Ragi' is well-known as traditional millet that has been given to children by mothers in different formats. Kellogg's Ragi Chocos is high in protein and calcium, in addition to being low in fat, high in fibre and fortified with 11 essential vitamins and minerals. Kellogg's Ragi Chocos is playing the double role of combining the much-loved great chocolaty taste of Chocos, with the goodness of Ragi."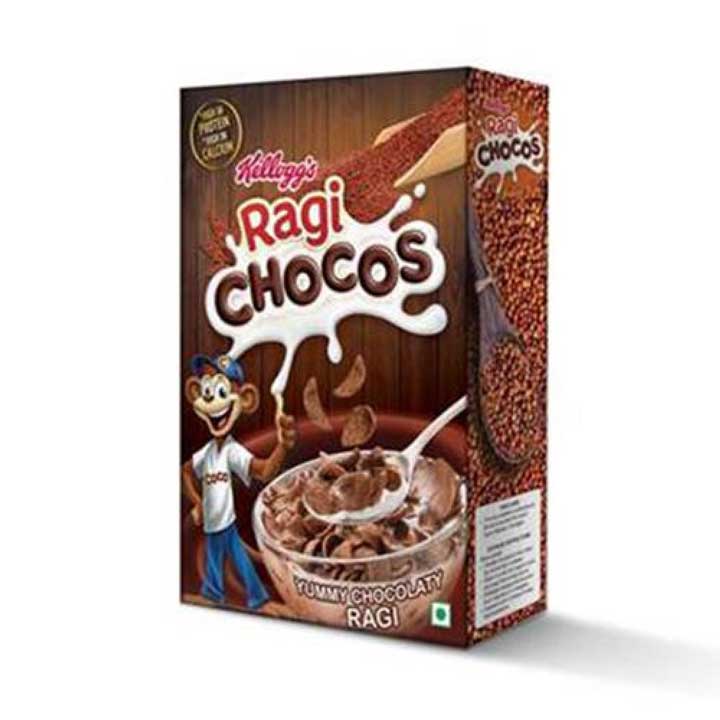 With this new product, we predict Kellogg's will help caregivers provide healthier meals for children.