Kellogg India Just Launched A New Cereal For You To Enjoy For Breakfast
Kellogg India, a leading cereal brand in the country has just expanded its portfolio with the launch of a new cereal; Kellogg's Special K Protein and Fiber.
Rich In Protein And Fiber
The new cereal is cranberry flavoured and made with added protein and fiber. It also contains 8 essential vitamins and iron.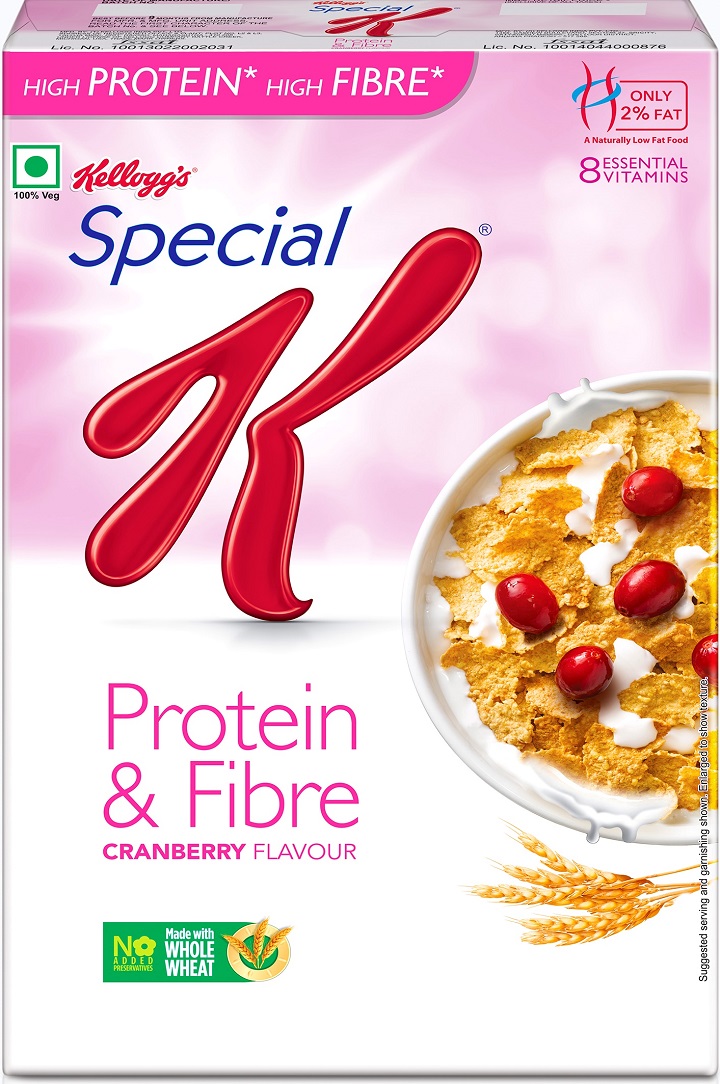 Commenting on how the new cereal will help with weight management, Samreedhi Goel, owner of an exercise studio "SIZEWISE" and Consulting Nutritionist for Kellogg's said "Foods high in protein and fibre help one feel full – thereby may help in reducing hunger pangs. Kellogg's Special K Protein and Fibre is high in protein and fibre and can be enjoyed with skim milk or curds and fruit. Regular breakfast consumption along with regular exercise and a balanced diet along with an active lifestyle can help people manage their weight."
Similarly, "Sangeeta Pendurkar, Managing Director at Kellogg India Pvt Ltd. said, "Every new offering from the Kellogg's bowl is to address a specific consumer need. This new breakfast cereal, in particular, presents consumers with a nutritional boost to set the stage for the day ahead. Through the Special K portfolio, we are trying to address a bigger shift in mind set and inculcate the importance of eating a balanced, nutritious meal and not eating less in one's journey to stay fit."
The new cereal is available in a 445 gram box for Rs. 199.