It's Kebabs Away At The Great Indian Kebab Festival Happening At Copper Chimney In Chennai
The Great Indian Kebab Festival has arrived in Chennai and it is going to be in the city all the way into the middle of April. And with it, comes delicious kebabs for vegetarians and non-vegetarians, special dishes that you can't and won't find anywhere else. Copper Chimney has a long-standing tradition of providing great Indian food to customers, and this festival is no different. The food is fresh and delicious and prepared with great care. If you've eaten and enjoyed kebabs before, then this is going to win you over without a doubt.
With five kebabs for vegetarians and non-vegetarians, it's the best way to start your meal. Arrive on an empty stomach of course, because the food is so good that you can't help but want more. Marinated overnight, the kebabs are then cooked to perfection the next day and served hot at the table. Copper Chimney's regular menu is still available, but the kebabs are definitely a good way to spend your lunch. If you come as a group, the kebabs will be the perfect starter before you attack the main course.
The vegetarian side of the menu includes paneer and mushroom, while the non-vegetarian side has chicken, fish and mutton.
Kebabs Away!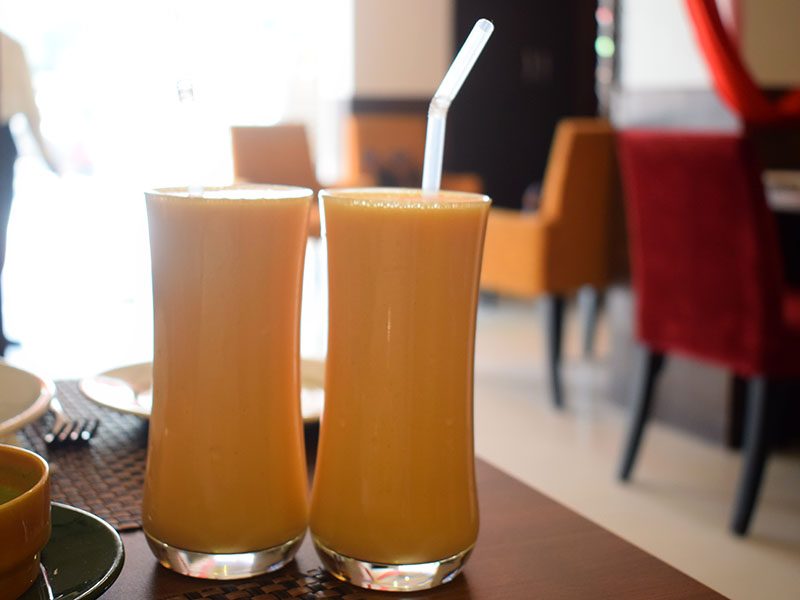 The best way to cool down is to sip on a delicious tall glass of Mango Lassi that we ordered. It was the perfect combination of cool and sweet, and also filled our empty stomachs enough to enjoy the meal ahead.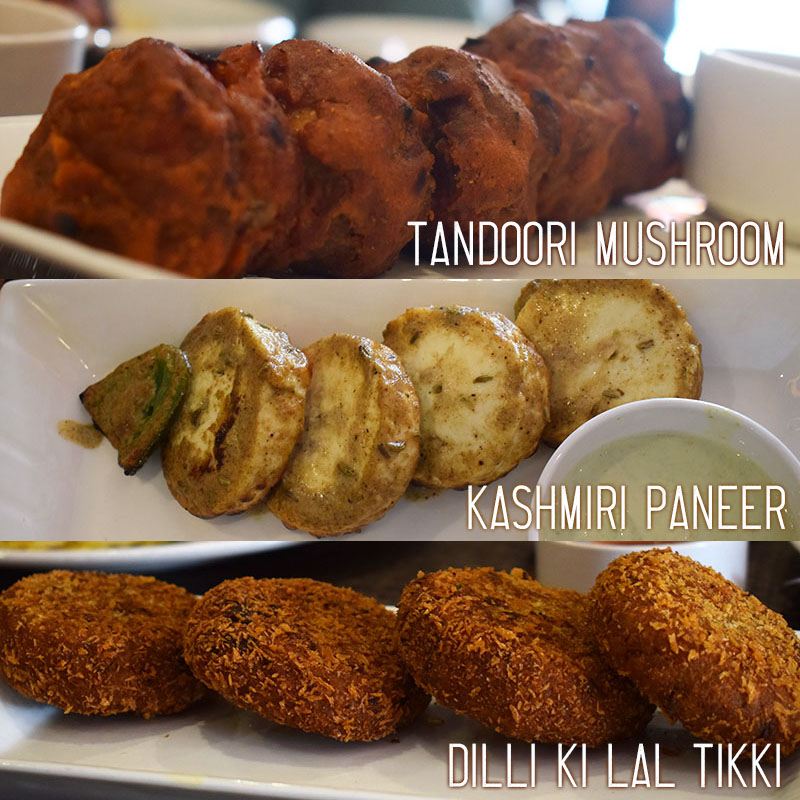 With plans to only devour the kebabs, we had three of each, making sure we properly enjoyed everything that there was to offer. While you might think that one paneer dish tastes like the other, the differences are quite distinct. We had the Tandoori Mushroom which was made with mushrooms stuffed with cheese and spices and then cooked to perfection in the tandoor. Also on the table was the Kashmiri Paneer which was marinated in saffron and Kashmiri Garam Masala, then charcoal grilled. Finally, we had the hero of the kebab menu, the Dilli Ki Lal Tikki which is made like a cutlet, but stuffed with gooseberry and beetroot.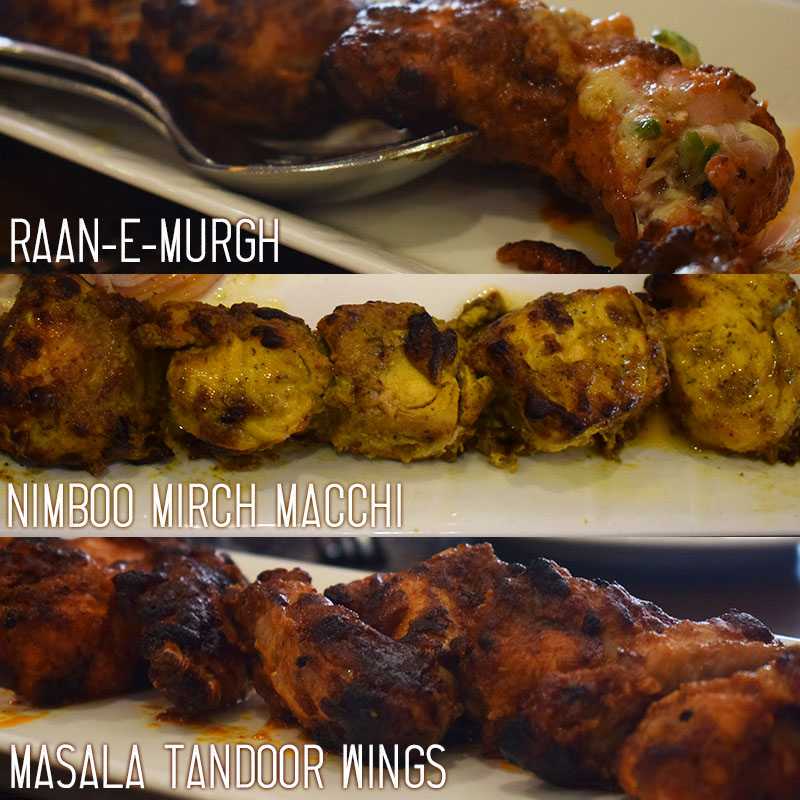 The non-vegetarian section was a little harder to choose from. When faced with choices between chicken, fish and mutton, how does one know which is going to be the winner of the meal? But we narrowed it down to three kebab dishes that we absolutely enjoyed. First, the Raan-E-Murgh which was grilled chicken legs stuffed with chilli cheese and fresh herbs, so that each bite melts in your mouth thanks to the melted cheese. There was also the Masala Tandoor Wings, which is a lot like your traditional chicken wings, but made in a tandoor, with Indian spices and flavours. Finally, we had the Nimboo Mirch Macchi which is tandoori fish tikka preparation and served with a chutney that will blow your mind.
End it all with a bowl of ice cream, or gulab jamun and sit back and just enjoy the rest of your day.
The Copper Chimney Great Indian Kebab Festival is available at all outlets in the city, till April 15th.