Karen Anand Tells Us About Her Farmers' Markets, Their Future, And What To Expect At The Mumbai Edition This Weekend
Last weekend, Bangalore had a wonderful time at the Bangalore Farmers' Market by Karen Anand. This weekend, just in time for Christmas, Karen Anand brings a Christmas Edition of her Farmer's Market to South Mumbai's favourite leisure destination; the High Street Phoenix Courtyard in Lower Parel. Exciting brands like Desi Deli, Waffle House, Typhoo Tea and Juno's Pizza will be setting up stalls at the market, promising a delicious weekend.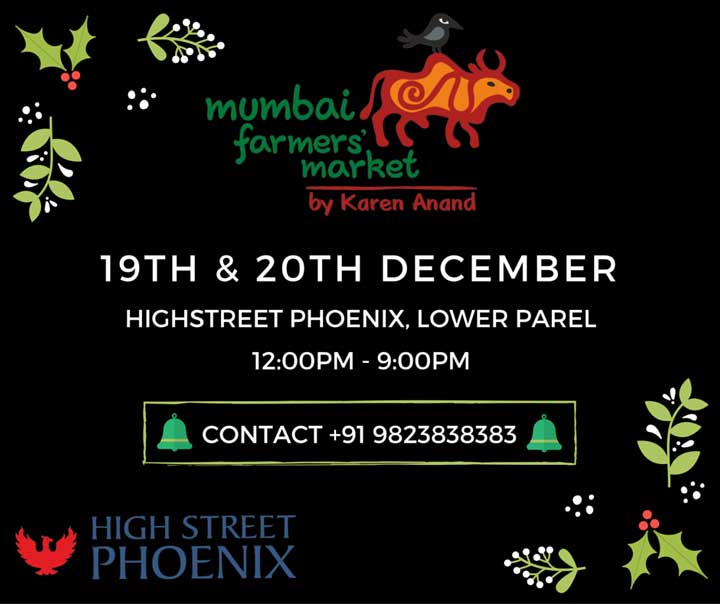 We had a chat with Karen about what the market will have to offer to Mumbai's plethora of foodies. Before we get into that, however, allow us to tell you a little about the so-called 'Martha Stewart of India' – Karen Anand.
Meet Karen Anand
Those in the food loop in India need no introduction to Karen; along with organising and hosting her brand of Farmers' Markets across India, she consults with both national and international hotels and F&B brands using her extensive culinary experience and a guide.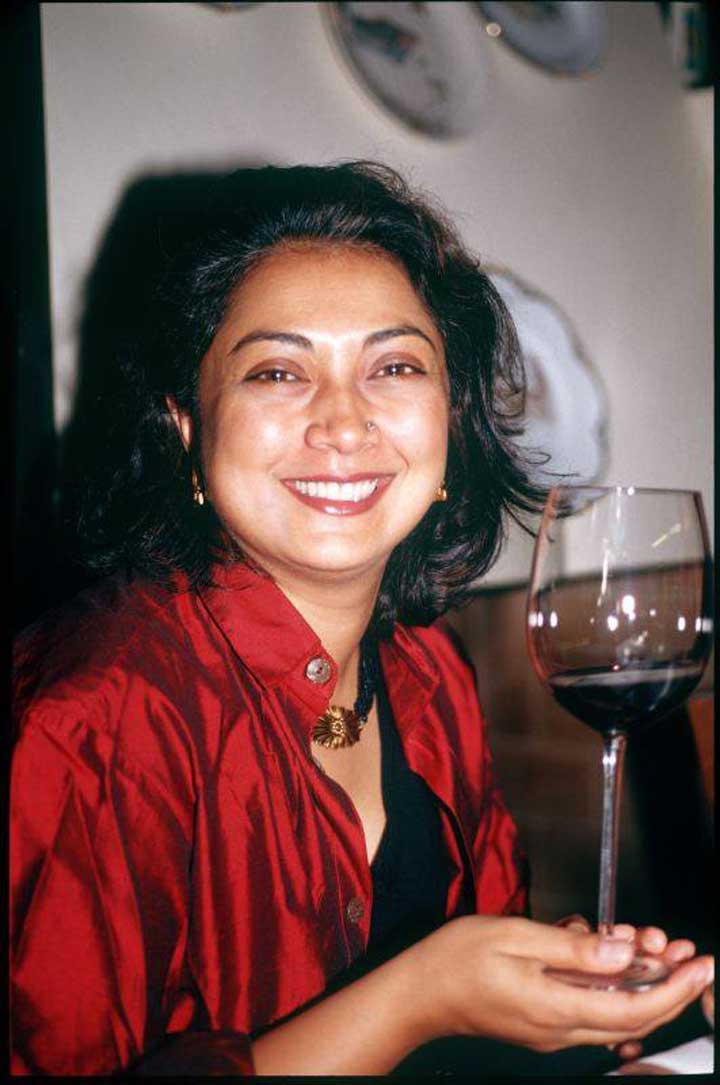 She began her food journey in Paris, where (according to her website) she "had the fortune to live in a household that consumed Krug by the case." After this early experience with the gourmet world, Karen went on to establish a variety of gourmet food products, set up high end food stores, write for several prestigious publications such as the Times Food Guide, as well as write her own culinary books and host a variety of TV shows.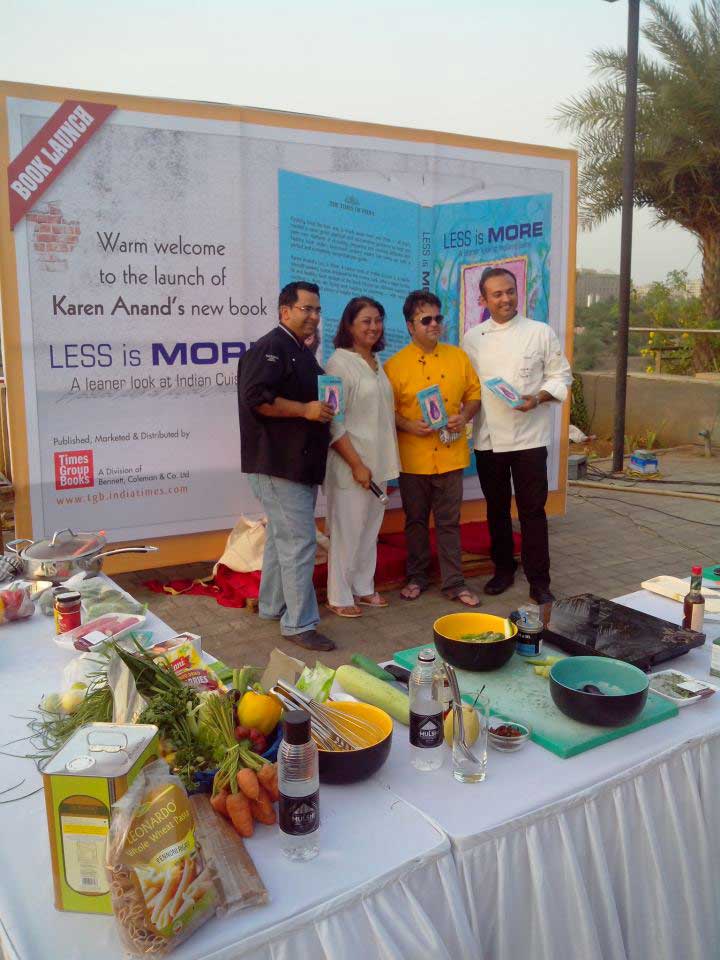 The Farmers' Markets Journey
In December 2012, Karen along with Sasha Anand, who heads the Pomelo Social social media company and Falguni Gohkale who handles the creative for the Farmers' Markets, launched their very first market in Pune. Today, the Markets take place across India; cities such as Mumbai, Bangalore, Kolkata and Gurgaon have all played host to them multiple times.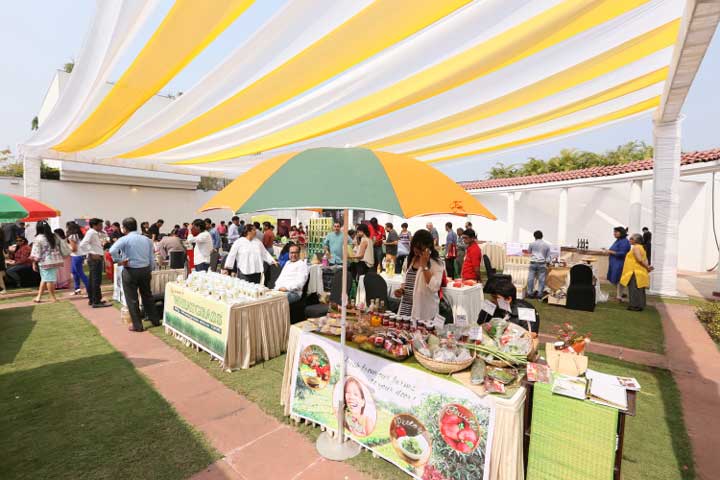 "We were hoping to create an environment where new and natural products would have a platform to showcase and people who were interested in buying them could do so and have a fun day out. I think we have achieved that. Many of our exhibitors have also found distribution opportunities through our markets," Karen tells us, looking back at the origins of the Farmers' Market.
Indeed, the participants at the Farmers' Markets are made up of a mixture between brands that are just establishing themselves as well as home chefs and bakers along with large brands such as Jacob's Creek, FoodHall, The Westin and Sula Vineyards.

Karen acknowledges that getting such prolific brands on board was partially due to her familiarity with the food world. "It has helped with finding the right exhibitors, the vision and the partners of course," she comments. When we ask her about whether there are any brands in particular that she would recommend at this edition of the Market, she encourages us, and other guests to try her applauded brand of Pune Farmers' Market (PFM) products that include dressings and sauces. "We have a new limited edition bitter Pomelo marmalade. There are Banana flour products…waterline natural cosmetics which I love, Sanjeevni Organics with chestnuts and single varietal honey from Mukteshwar," she enthuses.
The Future Of The Farmers' Market
When we ask Karen to recall some of her favourite market moments, she replies that there are countless ones, but recalls one in particular; "There was one market where a sudden gust of wind and rain happened and one poor girl with cupcakes who had a table on the edge of the canopy had a disaster and all her cakes got smashed. People loved her products so much that they bought them in spite of the fact that they looked like a mess." This incident is one of the many that points to an ever growing love for food and individuals behind the world of food in India. "People are travelling and watching food and travel shows. We are always stunned by the overwhelming response and curiosity," Karen adds.

Encouraged by this exploding passion for food and the magnificent response that the Farmers' Market receives in each city (it sees over 20,000 visitors at weekend-long markets!), the Farmers' Market team plans to expand the venture. "We plan to expand into other cities, maybe Hyderabad and Jaipur when the Lit fest is happening and consolidating our present markets and partners. We are re-branding into a concept known as Taste & Living by Karen Anand in order to distinguish what we do from organic farmers markets and will include some related lifestyle products like crockery, cutlery and so on," Karen reveals.
Finally, as we know that she was born in Mumbai and regularly visits it, we ask her what makes the Mumbai market attendees unique. "Mumbaikers are a savvy lot generally. Those who know me know I stand for quality so they come. Others are curious. They are not afraid to experiment," she says.
Well, Mumbai are you ready to live up to that reputation? Head to the Farmers' Market today and tomorrow and see everything Karen has talked about come to life. Check out this video of the Bangalore Edition of the Market to get an idea of what's in store!