Jump On The Bao Bandwagon At The Fatty Bao's Bao Wow Festival!
Last year, with much fanfare, Mumbai welcomed The Fatty Bao with open arms. Having already made waves in Bangalore and Delhi, The Fatty Bao was, for Mumbai foodies, an exciting addition to Mumbai's Asian food scene.
A year on, The Fatty Bao is living up to everyone's expectations. Stepping in to the quirky space on a Wednesday evening we saw that it was packed to the brim with in-the-know-foodies enjoying the eatery's signature cocktails, ramen bowls and baos.
Bao-licious
Indeed, as one would expect from an eatery named 'The Fatty Bao' it has a range of signature baos, including the amazing Char Siu bao which we tried on our first visit – read more about it here.
Through the first two weeks of February, The Fatty Bao is revving up its bao game with its Bao wow festival which gives customers the chance to sample thirteen specially crafted baos.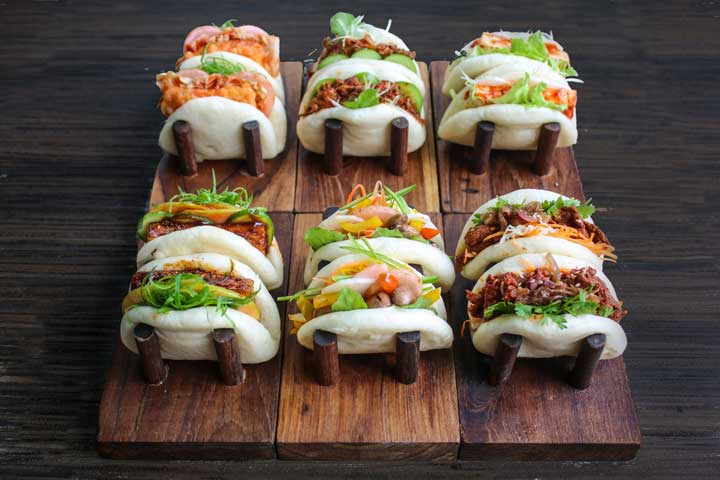 We took it upon ourselves to sample all thirteen of the baos on that Wednesday night – here are the ones you absolutely must try.
Lamb Bao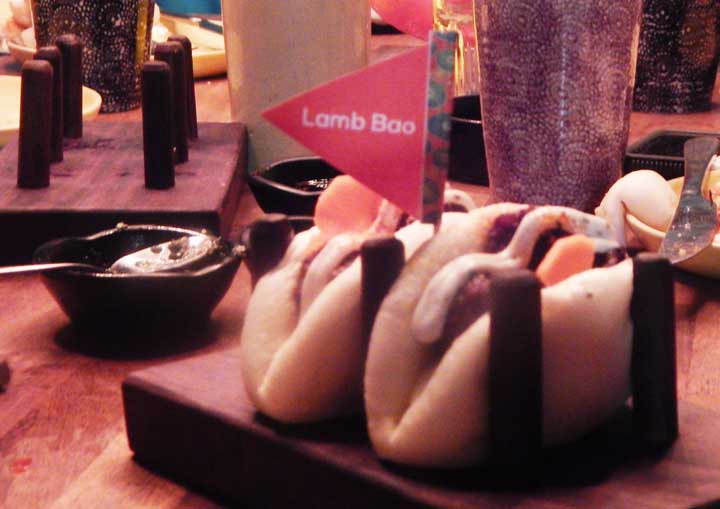 This was the crown bao of our meal; crisp, spicy lamb balls were folded between pillowy baos and topped with a tamarind sauce, making for the perfect mix of flavours.
Wasabi Fish Bao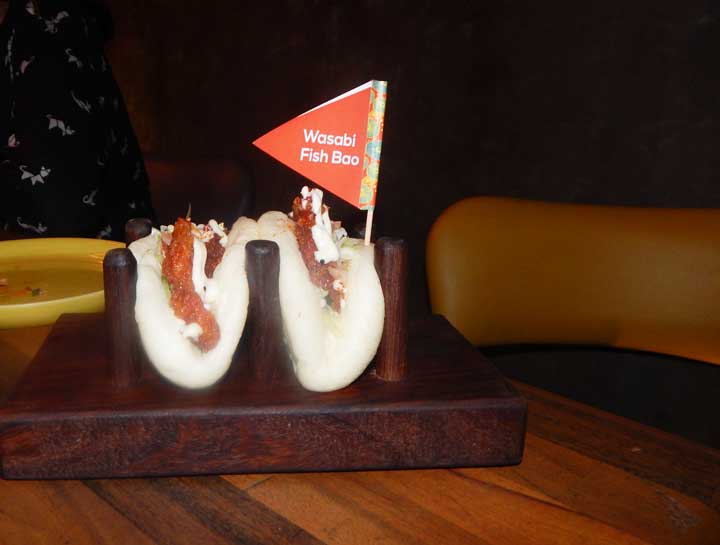 The biting Wasabi flavour combined with a piece of fresh, light sea bass and pickled ginger to make a great medley of Asian flavours stuffed in the soft bao.
Roast Duck Bao

An indulgent bao, with duck covered in thick sweet and salty hoison sauce, in which the tender texture of the duck was balanced out with pieces of crunchy cucumber.
Chili Crab and Prawn Bao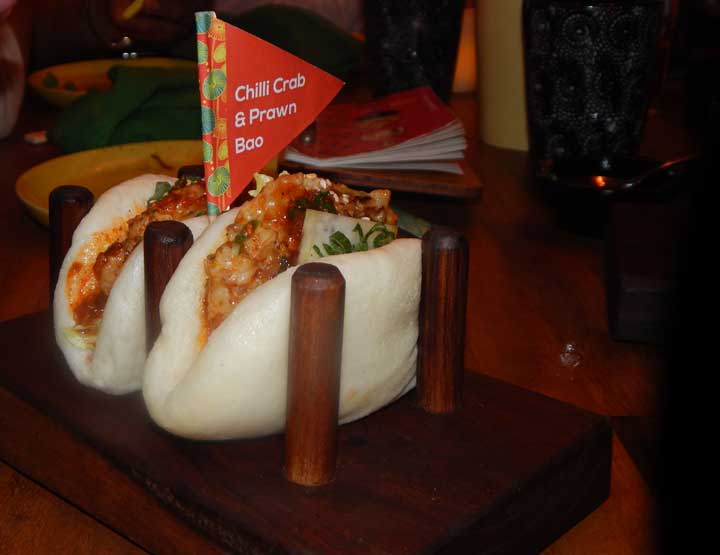 Seafood lovers must try this bao in particular which mixes spicy crab meat and juicy prawns with a good dose of garlic.
Crispy Tofu and Mock Meat Bao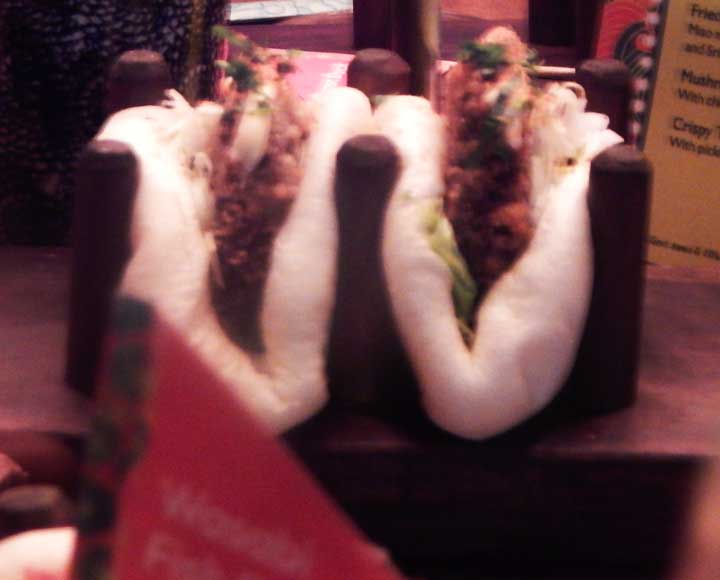 This bao is perfect for vegetarians who want to get an idea of how meat's texture works in a bao – without the meat of course!
Mushroom and Bell Pepper Bao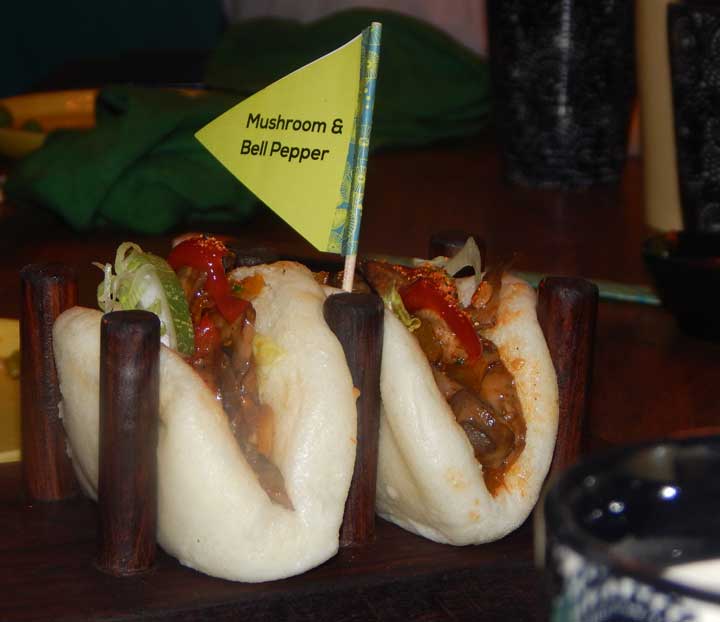 Another vegetarian bao that we enjoyed was this bell pepper packed delight, in which the soft texture of the mushrooms was well balanced with the crunchy bell peppers.
Char Siu Bao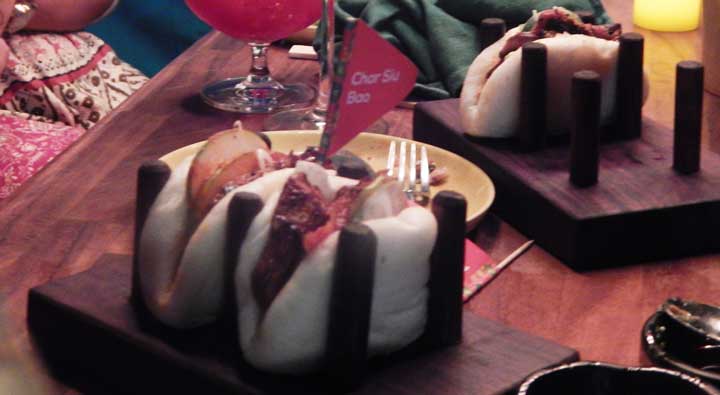 Of course, like we mentioned earlier, all customers must try the signature Char Siu Bao, in which the baos are stuffed with green apple kimchi, slices of pork belly and a heady barbeque sauce.
While the Char Siu Bao is a part of The Fatty Bao's regular menu, most of the other baos will only be available until February 14th. A little birdy told us that some of the most popular baos during the fest may become a part of the restaurants regular menu, but do you really want to take the chance and wait? We thought not; head over to The Fatty Bao and get feasting!
[schema type="organization" orgtype="Organization" name="The Fatty Bao" description="Enjoy Pan Asian food in this fun, upscale eatery! " street="Ground Floor, Summerville, Junction of 14th and 33rd Road, Linking Road, Linking Road, Bandra West" pobox="0″ city="Mumbai" state="Maharashtra" postalcode="0″ country="IN" phone="022 33716006″ ]