Juice Brands Like Real And Tang Overtake Carbonated Sodas In Sales In India
As evidence that consumers in India are looking for healthier options when it comes to food and drinks, recent data has shown that juices like Real, Slice and Tropicana have overtaken fizzy drinks like Coke and Pepsi in sales. This conclusion was arrived at by top industry officials after studying Nielsen data.
Juicing It Up
Both fresh and packaged juices have become the beverage of choice amongst many consumers. While the Nielsen data shows that in 2013 and 2014, Pepsi had the highest share value, in 2015 and 2015, Real, which is produced by Dabur overtook carbonated soda.
In fact, in the first half of 201, carbonated sodas were nowhere to be found on the top five selling list.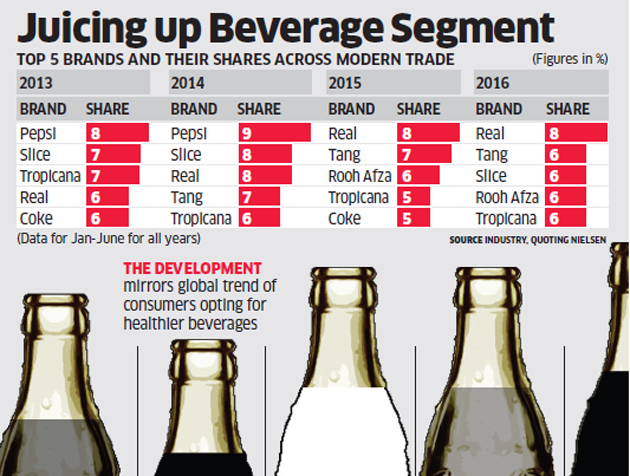 The Players
According to the data, Real, Tang, Slice, Rooh Afza and Tropicana top the highest selling list. Dabur, an Indian Ayurvedic manufacture tops the list thanks to its Real Fruit juices. Dabur now generates Rs. 1,000 crore in sales. In a further movie to appeal to health conscious consumers, it recently launched a 'Real Wellnezz' brand which will focus on healthier juices like jamun juice.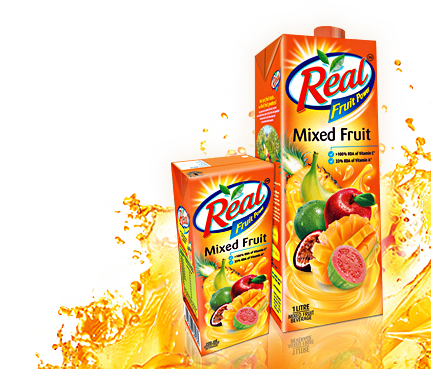 Other top sellers are Slice, a mango drink manufactured by PepsiCo, Tropicana, an international brand which includes a range of juices and Tang, a fruit flavoured juice powder. Also on the list is Rooh Afza, an Indian squash brand.
Of late, cold pressed juice brands like Raw Pressery and JusDivine have also become popular.