Jammu & Kashmir Imposes Ban On Wrapping Food In Newspaper
Following a nation-wide embargo on using newspapers for wrapping food, the Food Safety & Standards Authority of India (FSSAI) has now banned the practice in Jammu & Kashmir as well. The decision has been taken citing health hazards linked with packaging food in newspaper.
In a statement announcing this move in the northernmost state, an official spokesperson addressed all the stakeholders concerned with preparation, supply, storage, distribution, and sale of food products and people at large that use of newspapers as packaging material.
The official added that despite the ban, many meat retailers, milk shops, street food vendors, bakers, traditional food vendors are continuing this forbidden practice by selling food commodities especially meat, cheese, fried foods, bakery etc. in newspaper packaging. The business operators have been urged to discontinue the harmful practice.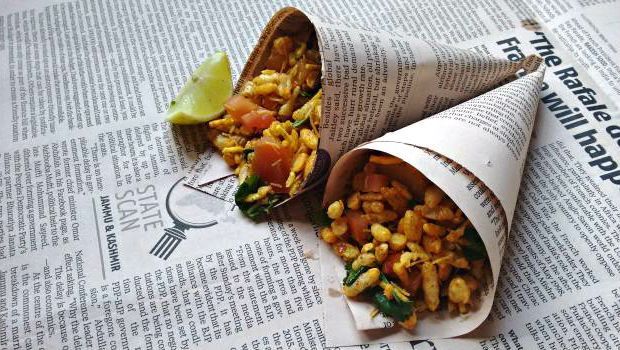 Image Source
The Ink Link
In late 2016, the FSSAI issued an advisory that asked street food vendors to stop using newspaper as packaging material – especially for fried food – as the newspaper ink, which is carcinogenic, could leak into the food and cause health problems. "Older people, teenagers, children and people with compromised vital organs and immune systems are at a greater risk of acquiring cancer-related health complications if they are exposed to food packed in such materials," the advisory added.
Later in 2017, the Commissioner of Food Safety also emphasized on the ill effects of eating food out of printed newspaper wrappings. The Commissioner issued an order that prohibits the storage, distribution, and sale of food articles packed in printed material including newspapers.
A year later, in 2018, we're still in the midst of a sea of vendors and businesses that continue to store and serve food items in newspapers. That said, on a personal level you could be more vigilant and not consume food that comes in or on printed-paper.