JK Simmons Beefs Up Like A Boss!
You've seen him as the doting father in Juno, the cigar-puffing newspaper editor in Spiderman and as the bull-horned jazz instructor in Whiplash, but JK Simmons latest avatar is nothing as seen before. The Oscar-winning actor's trainer Aaron Williamson (who BTW, is a legit hottie himself) posted some serious crush inflicting pictures on his Instagram handle, and we haven't been able to breathe since!
At 61, Simmons has the physique of a 16 year old. And I am not even exaggerating. The Oz star was never unfit or flabby, but this.



This is unbelievable! One could cut paper with those ridiculously ripped arms!
Gym Junkie
"For Terminator, he wanted to just keep himself healthy while filming," Williamson explained. "And somehow during the course of him getting ready for Whiplash he wanted to take things to the next level.
He started doing this cardio strength-training class with a trainer in LA and dropped a lot of weight. He started to fall in love with the fitness lifestyle. Where I come into play is now that he's at this point we are giving him muscles he didn't have before. His motivating factor with a lot of it is to do something with his arms and shoulders to be able to possibly down the road play a character who can wear a tank-top", he adds.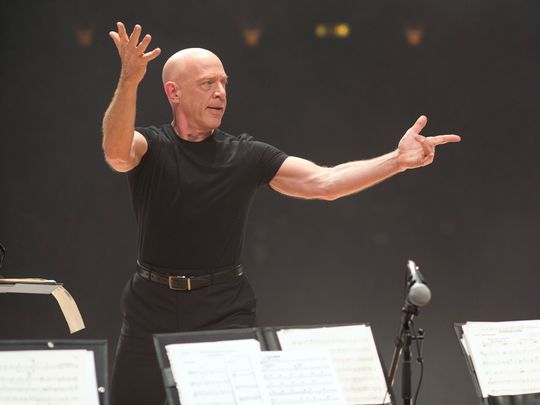 Diet
In addition to becoming that guy everyone looks up to at the gym, Simmons even tweaked his diet. With a few experiments here and there, the actor's diet has come down to low-carbs and lean proteins.
"A lot of low-carb stuff, lean proteins, a lot of vegetables. Every day might be a little different for him. He eats every three hours. What he calls his 'secret weapon' is a little piece of dark chocolate. He eats one square every day."
The actor is prepping up for his role as James Gordon in the 2017 movie Justice League: Part One. It's safe to say that the superheroes are going to get some tough competition from this real life superhero!