It's Tipsy Time at Nara, BKC, So Enjoy An All New Thai Herb Martini Menu
When it comes to spices and herbs, Thailand is one of the countries that boast of a rich variety. The tropical climate and the all year round sunlight have played a crucial role in blessing this country with native herbs and spices that are now synonymous with Thailand. These fresh herbs and spices truly reflect the vibrancy of this region and this August, Nara BKC introduces a new refreshing collection of Thai Herb Martinis. Expect indigenous ingredients like kaffir line, Thai chilli, lemongrass, Thai tea and more in your cocktails.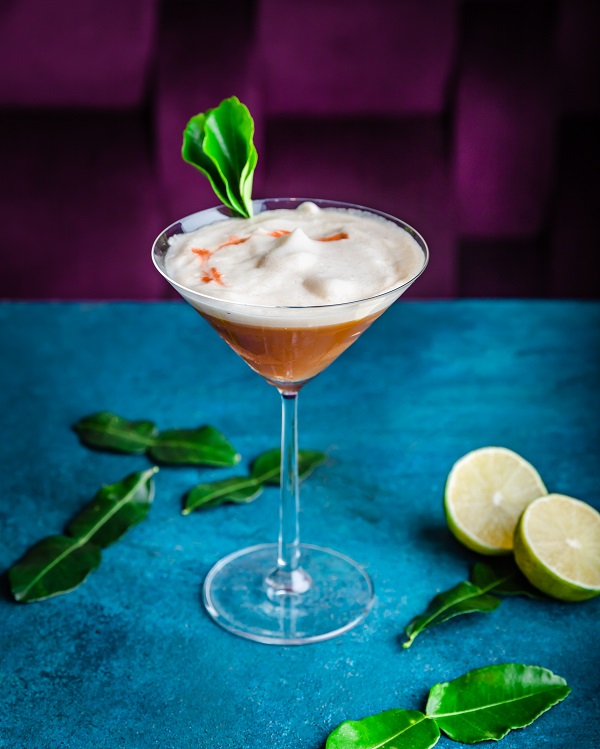 The menu features an array of refreshing martinis infused with fresh Thai herbs that lend a distinctive flavour and aroma. Sip on Kaffir Lime Martini made with dark rum, green apple, kaffir lime leaf and egg white or the Pomelo Martini – a mixture of Pisco, pomelo salad dressing, homemade pomelo jam, grapefruit and lime. Spice up your meal with a fiery Thai Chilli Martini made from Thai chilli infused vodka, homemade Thai chilli syrup, sweet-spice mix and lime or the Lemongrass Martini, a concoction of lemongrass infused gin, homemade lemongrass syrup, orange bitters, homemade orange liqueur and litchi.
Don't miss the Thai Tea Martini infused with dark rum and Nara's Thai iced tea that captures everything there is to love about the flavours of Thai cuisine. The best part? For every martini you buy between 10 pm and 12 am you get a second one on the house!
This monsoon, come get your hands on these refreshing martinis at Nara and explore an all new Thai style cocktail experience!
Restaurant Timings: Lunch 12 noon to 4 pm and Dinner 7 pm to 1 am
For Reservations: Call – 022 61378080
Address: Nara, Mumbai