iTiffin for the Diet-Conscious, Pressed-for-time Foodie
The brains behind it:
Back in 2013, Karnataka cricketing ace, Robin Uthappa approached Qua Nutrition to help him with his struggling diet. Qua founders – Tapan Das and Ryan Fernando helped him get back in shape but realized that their service stops at advice. Why not take it a step further?
The result was iTiffin, a healthy food start-up that delivers delicious, healthy, calorie-defined food right at your doorstep.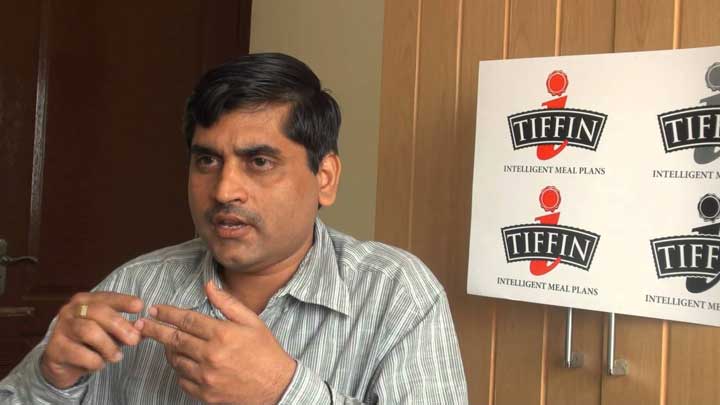 "The idea behind launching iTiffin was to provide people with nutritious meals at their doorstep and make them aware of how lifestyle disorders can be prevented through good food," says Tapan.
The challenges:
Even with backing from Uthappa in terms of seed money worth nearly 1.5 crore, iTiffin did face some challenges in attracting early customers. But in spite of this, iTiffin has shown tremendous success delivering over one lakh meals within the first year of their operation.
"Initially, it was a cumbersome task to maintain the quality of food as well as retain potential customers, but as time passed and people started realising the importance of healthy eating in the country, it became easy for us to deliver high-quality meals to our patrons. Since our inception, we have been bringing innovation and variety in the menu to avoid monotony and lure customers to opt for healthy meals," points out Tapan.
The Why and The How:
iTiffin uses a seamless blend of food technology, expert knowledge and advance nutrition to provide wellness meals catering to the customer's preference. They even specialize in meals for children and food for the elderly.
You can subscribe to iTiffins service via their website or through the phone although 80 percent of their orders come through the website. iTiffin offers weekly and monthly lunch and dinner subscription plans, priced at Rs 500-800 and Rs 1,800-3,000 respectively.
The Where:
Currently, they only serve in Bengaluru but Delhiites, we hear healthy food might be coming your way soon.