ITC's Fabelle Exquisite Chocolates Unveils India's first Ruby chocolate, 'Fabelle Ruby Gianduja'
Fabelle, the home grown luxury chocolate brand from ITC Ltd, acclaimed for creating unparalled chocolate experiences in the country today, unveiled India's first ever Ruby Chocolate in the form of Fabelle's Ruby Gianduja. The announcement took place at a mega event in ITC Grand Central, Mumbai, in collaboration with Celebrity Chef Sarah Todd and Barry Callebaut, world's leading manufacturer of application chocolates and cocoa products.
ITC Ltd partnered with Barry Callebaut to source the exotic Ruby chocolate to craft Fabelle's Ruby Gianduja. Ruby Chocolate became an immediate global sensation after it was launched in Shanghai, China and caught the admiration of chocolate connoisseurs across the world. In line with Fabelle's ethos of creating inimitable chocolate experiences, Fabelle is launching Ruby Gianduja as a one of its kind limited edition offering which is set to redefine the Indian chocolate palette ahead of the Diwali festive season.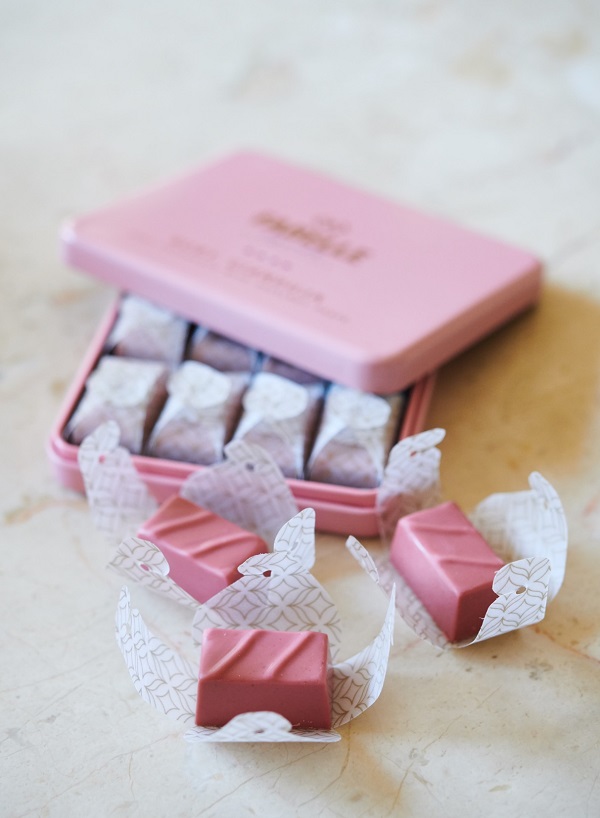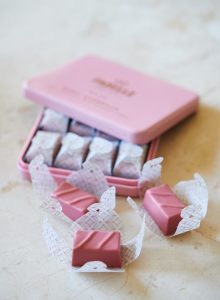 Ruby Chocolates Were Just Discovered Last Year
Ruby chocolates were a path breaking discovery, created 80 years after the launch of White chocolates as the third type of chocolate besides Dark and Milk chocolate. Ruby Chocolate is made from the Ruby cocoa beans, which are found in Brazil, Ecuador & Ivory Coast. They have a set of inherent natural attributes, including flavour and colour tone, that are unlocked through a unique process, creating the exquisite Ruby chocolate. Ruby chocolates are an intense sensorial delight with its natural ruby colour and unique berry fruity taste which is brought alive as a result of the expert selection and meticulous processing of the ruby beans without adding any flavours or colours.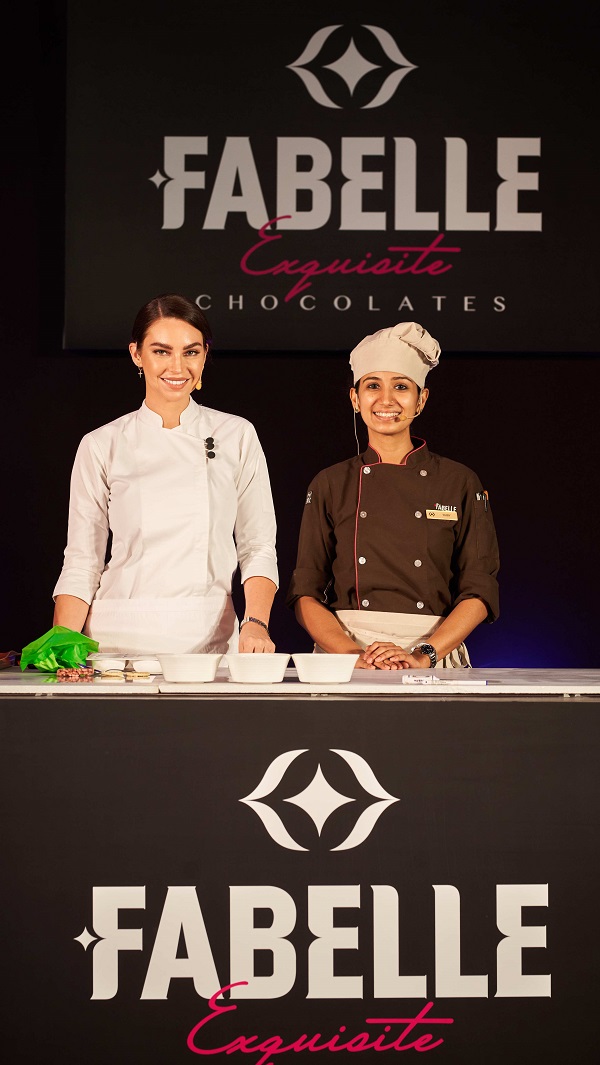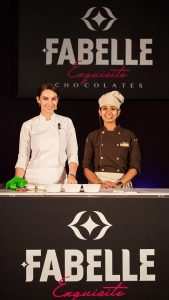 Fabelle decided to launch Ruby Chocolate in the form Ruby Gianduja which is made from a delicate balance of Ruby Chocolate and Hazelnut paste. Fabelle's Ruby Gianduja is handcrafted by expert workmen in ITC's state of the art manufacturing factory in Bengaluru and is individually wrapped in specially designed ruby colored tin boxes which exude a regal panache. The limited edition box of 12 cubes of Ruby Gianduja is priced at Rs. 1295.
Expressing his delight at the launch, Mr. Hemant Malik, Divisional Chief Executive – Foods, ITC Ltd., said "Fabelle was launched in India with the mission to redefine the chocolate segment in the country and I am extremely happy that the brand has already received unparalleled patronage from discerning customers. It is a proud moment for Fabelle Chocolates as we introduce the very first Ruby Chocolates to the Indian chocolate connoisseurs. It has been our continuous endeavour to provide unique chocolate experiences to the Indian consumers and today's launch is a firm step in that direction."
He further added "It is said that Milk chocolates with nuts appeals the most to Indian chocolate aficionados and our Gianduja is made of rich milk chocolate and Ivory Coast Cocoa with Turkish hazelnuts, making it one of our best-selling creations. Thus, we have recreated Gianduja with the infusion of Ruby Chocolates to render another extraordinary experience to Indian consumers."
Shop the ruby chocolate in Bengaluru at:
· Fabelle at The Chocolate Boutique, ITC Gardenia, #1 Residency Road, Bengaluru; 080 66825270
· Fabelle at The Chocolate Boutique, 25, Golf Course Rd, Windsor Square, Ashok Layout, Vasanth Nagar, Bengaluru, Karnataka 560052; 080 2226 9898