The Internet Is Going Wild About The Possibility Of Reese's Peanut Butter Cups Filled With Reese's Pieces
So we've already told you about the possibility of Cookies & Crème Oreos, which will have chucks of Oreo inside the Oreo Crème inside an Oreo biscuit. Now, there are rumours abound about another food-ception – this time, the internet is going gaga about rumoured Reese's Big Cup filled with Reese's' Pieces. So, it's Reese inside Reese. Before we get into that wonder that may come to be, here's a little about –
Reese's Peanut Butter Cups
Reese's Peanut Butter cups are milk chocolate cups, made with chocolate coated peanut butter under The Hershey Company. They were created by and named after H.B Reese, a dairy farmer and shipping foreman that worked for Milton Hershey.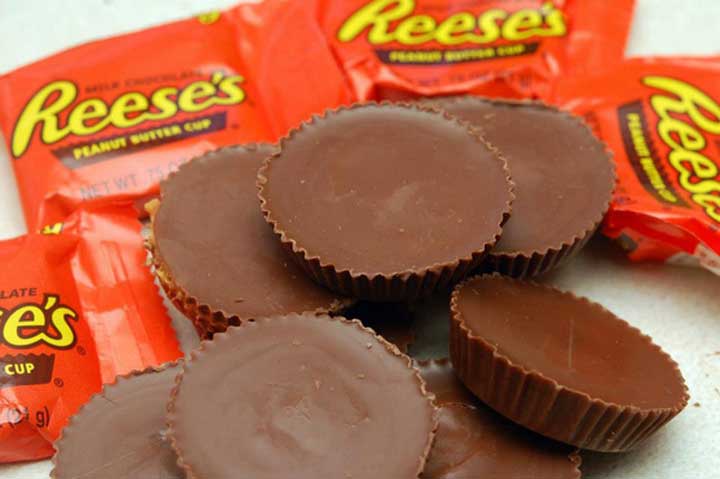 Reese's Cups have been launched in a variety of limited edition variations like the Chocolate Lovers Cup – with a thick chocolate cup and thin layer of peanut butter, the Hazelnut Crème Cup – with hazelnut crème instead of peanut butter and the "World's largest Cups" which weiged around 250 grams.
Other Reese's products include 100 calorie peanut butter wafer bars, cookies, puffs cereal, Oreos and Reese's Pieces.
Rumours & Teasers
In the end of April, a photo of what appeared to be "Reese's Butter Cups filled with Pieces" – peanut butter candies.
https://www.facebook.com/photo.php?fbid=10209524250531918&set=a.2196914571171.130635.1496433466&type=3&theater
The photo, till date has got 38,991 shares, 8733 likes and 4900 comments.
Reese's is yet to make an official statement about whether the rumours are true or not. However, their social media (Facebook and Twitter) pages have begun sharing teasers with the tag #Cupfusion: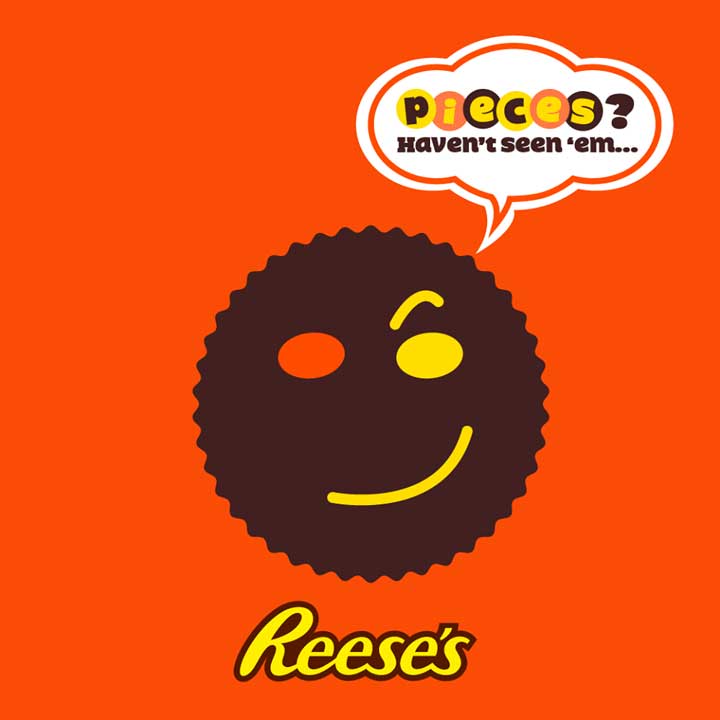 To one customer, they said "We're always here for you, even in those times of #Cupfusion. Trust us, it will be worth the wait."
Additionally, in response to a request for a comment from Mashable, a Hershey's spokesperson said "in response, Reese's launched a #Cupfusion social campaign that teases the validity of the rumors and their Facebook and Twitter feeds have been flooded with thousands of comments from the brand's most loyal fans, begging for the rumors to be true. Fans still aren't sure whether it's true or not, but Reese's will be addressing the #Cupfusion soon – stay tuned…"
You can be sure we'll stay tuned. And, considering the tag – Cupfusion – which hints at a fusion in a cup, we think the rumours may just be true. Yum.