Instead Of Chicken Wings, Dominos Delivers Man $1,300
When Mike Vegas, a bartender, thought he had the night off from work he ordered some pizza and chicken wings from Domino's. However, he got a call to come to work so stuck the wings in his fridge and left. What he didn't know was that the box was hiding $1,300.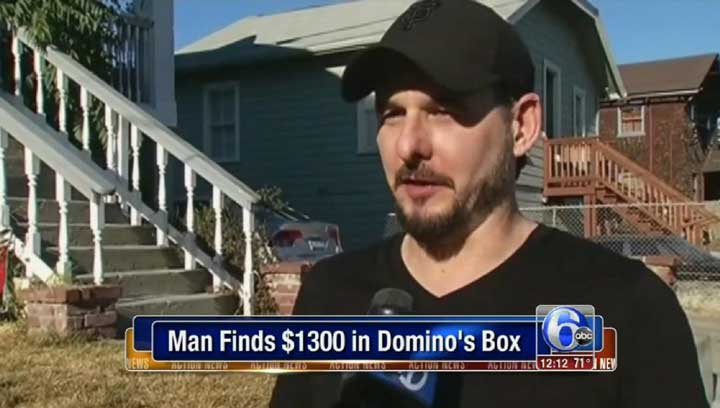 The delivery man had reportedly stuck the money in the box for safe keeping and was going to deposit it in the bank after his deliveries. After realising his mistake, he frantically called Vegas a couple of times. However, since he was at work, he didn't answer the calls.
After work, Vegas arrived home anticipating a few bites of wings. Pulling out the box, he found the cash instead; 'a refrigerated deposit' he later joked. He took a few photographs and uploaded them on Facebook.
"Of course there's a long list of people arguing you should keep it, you shouldn't keep it, you should keep it, you shouldn't keep it," he told KGO, the local ABC station, on how his friends on Facebook responded. "I wanted to keep it, believe me. But I can't, I can't do that."
Vegas, who had been a Domino's delivery boy himself when he was 16 was quite sure that he would return the money and even used the hashtag #karmatest. And, after he returned it, good karma came his way; Domino's offered him a year's delivery of free pizza.
He still thinks good things are coming his way, having updated his Facebook status to say "Bonus- karma should drop by my place soon."