Indulge In Oriental Flavours At Ni Hao, Radisson Noida Sector 55
For everyone who has a taste for finer things in life and a palate for exquisite authentic tastes, Ni Hao is the new culinary destination in town. The ambience is seamlessly curated for an intimate yet spacious dining. Alluring with its traditional oriental styling, the restaurant offers a splendid Pan Asian feast amidst dim mood lightings, warm hues and a spectacular view of the city. A true gastronomic indulgence, it is ideal for an audience seeking authentic oriental experience in a sophisticated, fine-dining setting.
Some of the must-haves on the menu are The Marinated Squid with Burnt Garlic, Oriental Greens with Burnt Chilli or the C.N.Q. Pepper, Assorted Dim Sum Basket, Stir Fried Lobster with Honey Chilli and Cilantro, Steamed Tofu with Rice Wine and Fresh Chilli Garlic.
We visited the restaurant to try out their special Szechuan menu and on the chef's recommendation we started off our meal with Roasted Sliced lamb in Hot Cilantro sauce and Spicy Lotus Stem with Szechuan Pepper. Then arrived the star dish of the night – Assorted Dim Sum Basket. We also had the Hot and Sour Vegetable Soup along with that.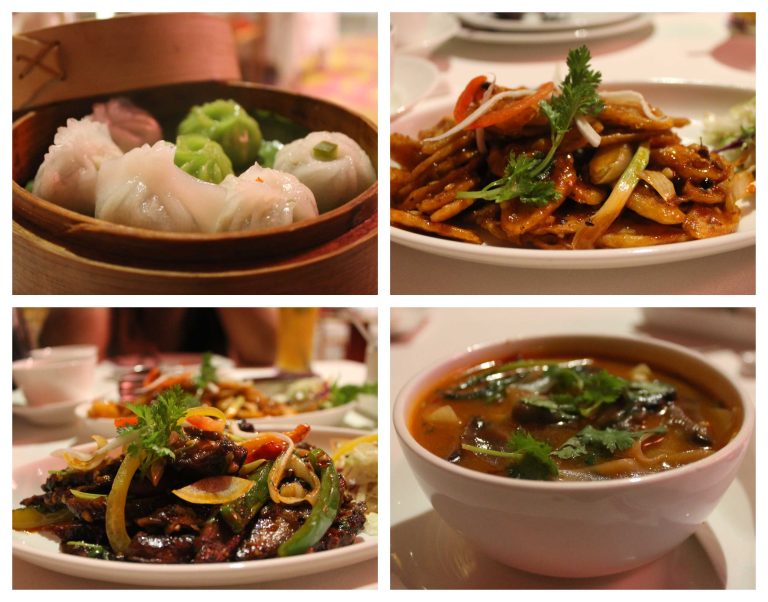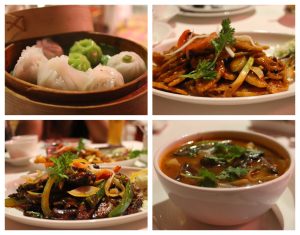 Moving on to the main course, we tried the Tofu with Mushroom and Broccoli in chilli garlic sauce, Grilled Chicken in Mint and Pepper sauce and Lotus Stem in spicy coriander sauce which were paired with steamed Jasmine Rice and Hakka Noodles. For dessert, we had the Fried Ice cream and Chocolate & Nut Roll which was literally out of the world! Well, the Ni Hao magic didn't end there, they also had one of the best-tasting fortune cookies we have ever tried and their Jasmine tea was extremely refreshing and worked as an amazing palate cleanser.
So, if you are looking for a culinary experience that might transform the way you view oriental food, this is where you ought to go!