Indulge in Decadent Desserts And Oven-Fresh Pastries At Nicky's Café
The bustling noises of the city outside are forgotten the minute we step inside Nicky's Café and Fine Pastries, a stylish café set inside the Fagun Mansion at Ethiraj Salai, Egmore, Chennai. With their charming European-style decor and warmly-lit interiors, the ambiance is as welcoming as it can get. Our attention is captured almost instantly by the glorious array of desserts that they have on the shelves and it took us quite a bit of our willpower to get ourselves to pass by that area without ordering one of everything that was on display.
Nicky's, as the place is fondly known among regulars, is the brainchild of Nicky Mahboobani, who had been a part of Bachmann in Lucerne, Switzerland for six months after completing a patisserie course there. Wanting to bring to Chennai the quality and taste of authentic European cuisine, he began Nicky's in September 2014 and by the time we were done with our meal, we can definitely say that that was a mission well accomplished.
"Good sandwich comes with good bread", says Sarina Mahboobani, who runs the café along with her husband Pranav. They make all their bread from scratch and they are 100% preservative-free and come in different varieties including whole wheat bread, sunflower seed bread, and flaxseed bread.
Catering to the tastes of every customer that walks in, they keep innovating the menu religiously and the Glazed Mock Chicken Starter is one such innovation you just can't miss. Made with soya, an in-house barbecue sauce and garnished with sesame seeds, the dish tastes as close to chicken as it can get without actually being chicken. Innovation level – a full hundred.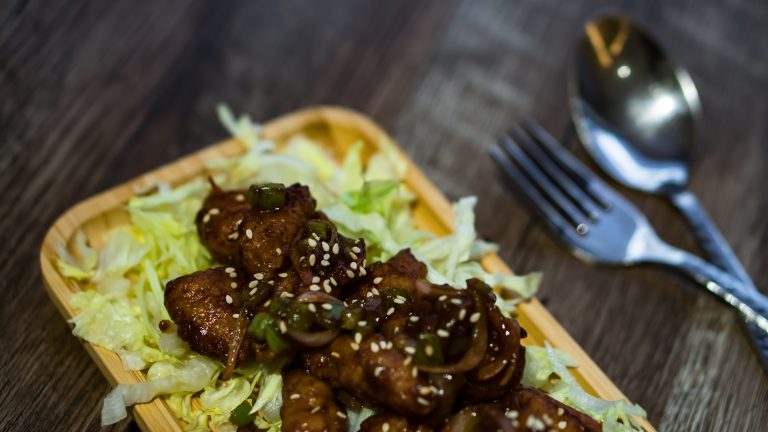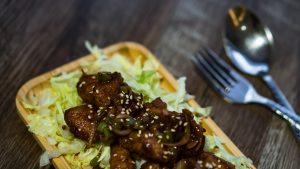 We tried their Hummus Salad Wrap, which we've got to say, gets full points for the gorgeous plating.  The hummus was smooth and flavorful and comes wrapped in a soft tortilla along with fresh veggies. The wraps are served with mildly-spiced potato wedges on the side. The hummus wrap turned out to be a wholesome dish and tasted lovely.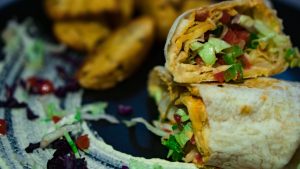 The Bread Omelette Pizza is another innovative mashup which is literally a desi-style bread omelet on a pizza base. A thin crust and just enough mozzarella to give that mandatory cheesiness, the pizza is light and tastes like the ones devoured every day during our days at college. A trip down memory lane, guaranteed.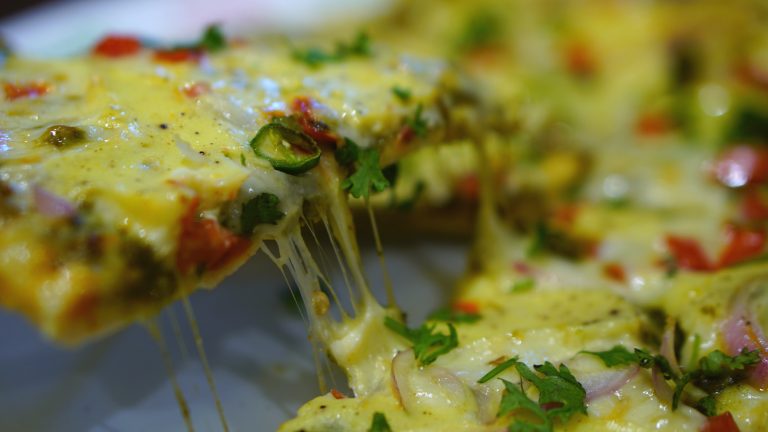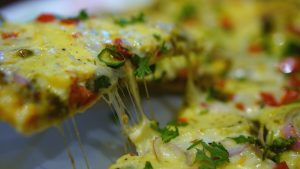 The most-awaited part of our meal, the dessert, was a plate of chocolate-dipped Churro Sticks. The crispy churros are plated like logs in a bonfire and come dusted with cinnamon sugar and taste delicious. What strikes us with the very first bite is how light the churros are. We bet you can have several plates of this dessert without feeling heavy at all. For those used to having rich, heavy desserts, this is going to be a refreshing experience.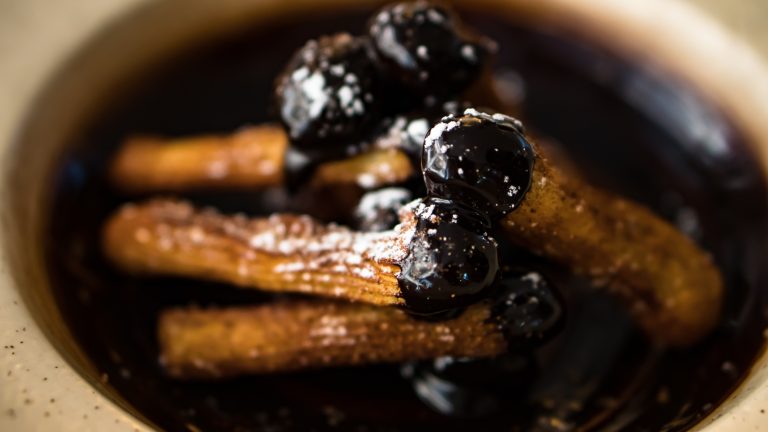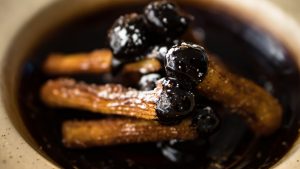 We end our meal with a tall glass of Red Velvet Cheesecake Milkshake, a divine concoction that is again one of the most unique combinations of flavors in a milkshake we've seen. Thick, creamy milkshake with a slightly cheesy aftertaste, the beverage comes topped with whipped cream with a sprinkle of red velvet cake and cracker crumbles.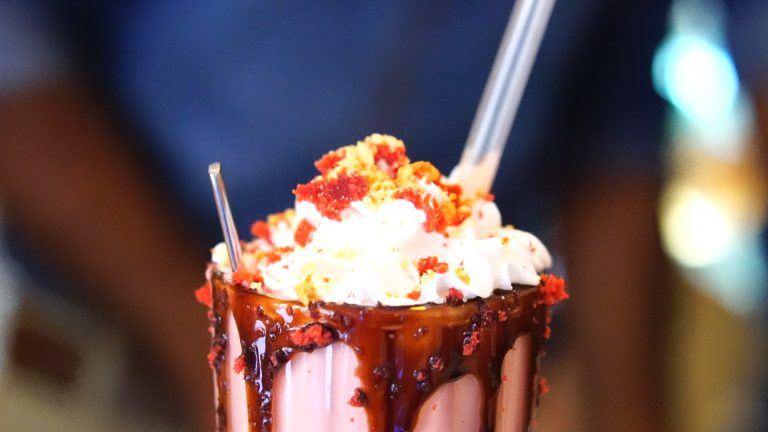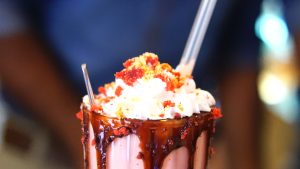 Nicky's also caters to events and since cutting a cake has become so old-fashioned, they can provide a croquembouche or a profiterole tower to zazz up your birthday party. Delicious food made from scratch with the freshest ingredients following recipes that have been passed on through generations, and meticulous detail to healthy, quality products are what sets Nicky's apart.