From tobacco to hotels and now to FMCG, ITC has been there and done that all.
Their latest venture into the food industry has been a successful run by touching the one billion mark. It is now the first diversified company in India to register a billion-dollar-revenue mark in foods with the Indian multinational posting a revenue of Rs 6,411 crore for 2014-15, which is slightly above the billion-dollar level at the current exchange rate.

This makes ITC the third largest food company in the country after Nestle and Brittania. It now aims to overtake Britannia. VL Rajesh, chief executive for foods business at ITC Ltd, said that going forward the key task will be to rapidly increase the business' footprint into newer categories while growing the existing portfolio at a high rate.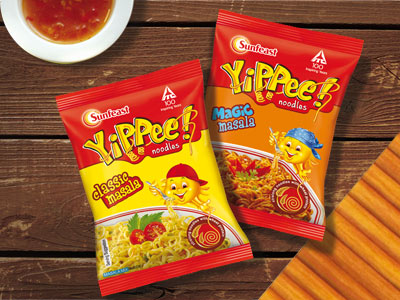 Analysts said the firm's planned foray into dairy business may help ITC boost its revenues from food business.
The firm is followed by Hindustan Unilever who reported a revenue of Rs 5,322 crore.
ITC first ventured into the food business in 2005 and has a presence in biscuits, ready-to-eat foods, confectionery, snacks and packaged food grains. Its brands include Sunfeast, Aashirvaad, Bingo, Candyman, Mint-O, Kitchens of India, B Natural along with sub brands like Yippee and Pasta Treat.