Ina Garten Announced A New Cookbook & Our Day Just Got A Whole Lot Better
Just when we'd given into the mundane clockworks of the week, culinary queen Ina Garten, went ahead and turned our day around by announcing her latest cookbook, Cook Like A Pro. The last time a book carried Garten's name was in 2016 when the cooking mogul released her last book Cooking for Jeffrey.
Cook Like A Pro
The new recipe collection picks up from Garten's latest Food Network show of the same name that recently ran its second season. In a recent interview, the Barefoot Contessa spoke about her latest publication, saying "I think what makes this book unique is it's so packed with really good information that will help people understand what they're doing wrong so they can do it better."
In the new book, Ina Garten will share personally approved recipes along with special cooking techniques that have been tried and tested by her over the years. Moreover, the recipes are Garten's updated takes on classic dishes. "In the beginning, I thought, 'How am I ever going to write a second book? I've already written all of my recipes in the first book!'" she added.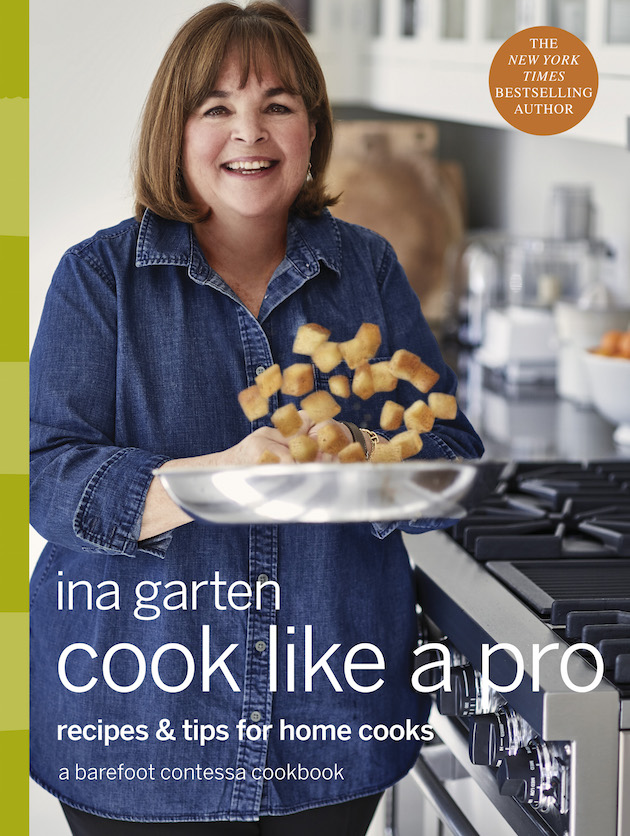 Image Source
"Over time it's just gotten easier, and I have a running list of dishes and flavors that I like," she adds. "For example, I love braised short ribs, and this time I'm braising them in a whole bottle of red wine so it's got a deep, deep flavor. And then I paired them with grits, which I decided needed something interesting, so I put blue cheese in them. And it turns out the blue cheese and red wine are a really great combination."
That said, Garten added that even though she's been penning down recipes for over two decades now, she's far from done. "I have to say, I get up in the morning and that's what I feel like doing. I feel really lucky."
So, while you're at it and making some space for Chrissy Teigen's Cravings 2, you may as well clear your shelf for Garten's Cook Like A Pro too!