"I'm a freak", Alton Brown's Cookbook Is A Mix Of His Mad Eating Habits
TV Chef and writer, Alton Brown released his new cookbook 'EveryDayCook: This Time It's Personal', this fall. And the cookbook has already climbed up the New York Time Bestseller charts, which is saying a lot. The cookbook is an amalgamation of all the whacky food Brown eats at home. From a breakfast pasta to sumac-infused everything, there are recipes pulled right out of the celebrity's kitchen.
EveryDayCook is Alton Brown's eighth literary venture but first in five years. Complete with a hundred crazy recipes that include the likes of mussels in miso to kimchi crab cakes. The recipes were adapted from memory; some were scribbled on cabinet doors.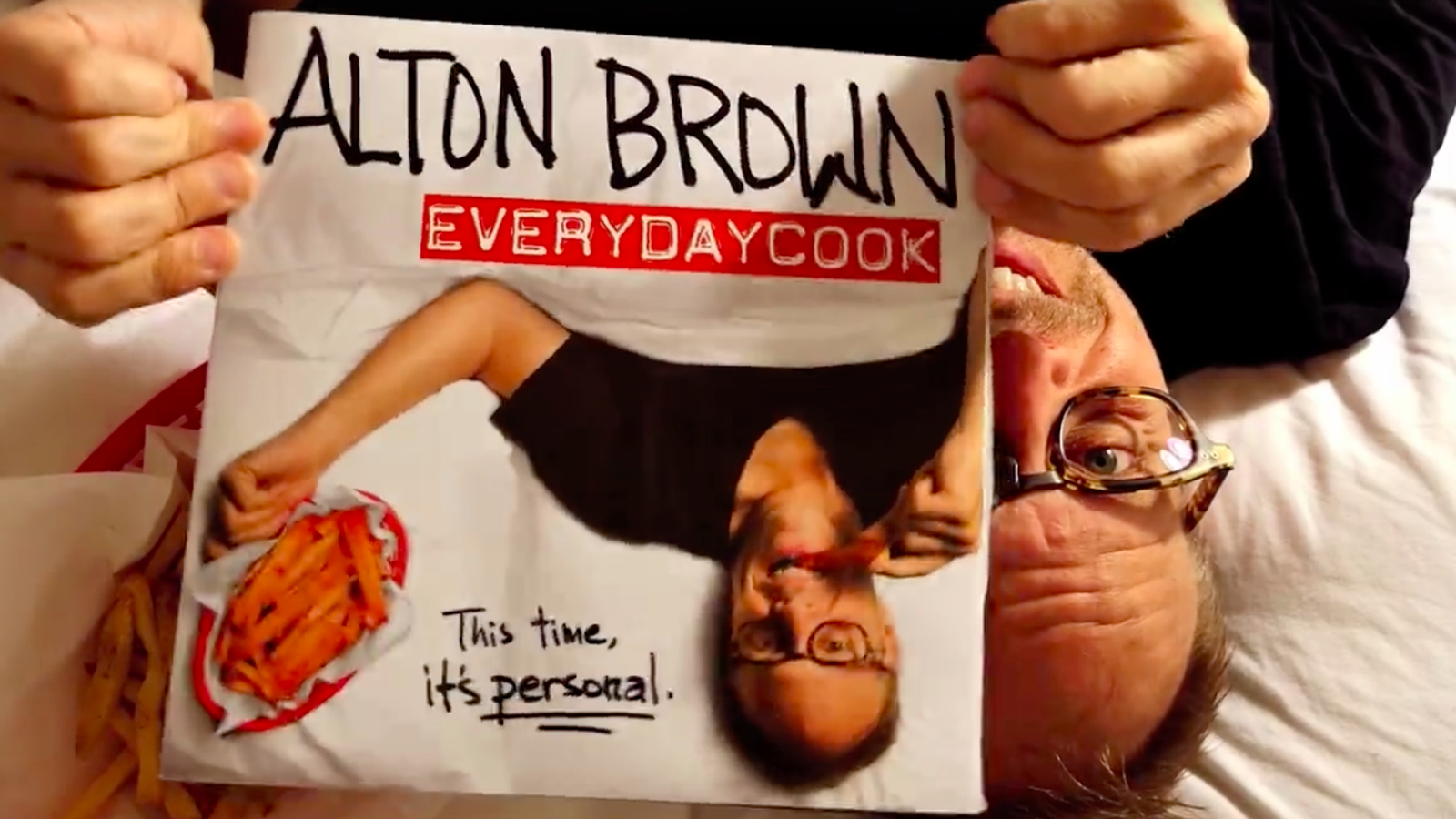 Image: Eater
The Source Of All Crazy
In a recent interview to promote his cookbook, Brown explained a lot about his cookbook and where he derives all the crazy. "Ostensibly, it's a self-portrait in food," he says. "That is what I eat and cook. If you were to come over to my house, it would be something out of that book. I think I was at a point in life where it was time to do a self-portrait."
Furthermore, he revealed that his breakfast carbonara was an accident. He intended to make biscuits and gravy with sausage but burnt the biscuits. So he threw some leftover pasta into the gravy. And voila! "I started thinking, 'Wait a second, this isn't that far away from carbonara,'" he recalled, and stated adding more ingredients. "All of a sudden, I had a different dish. That was born of a complete goof on my part."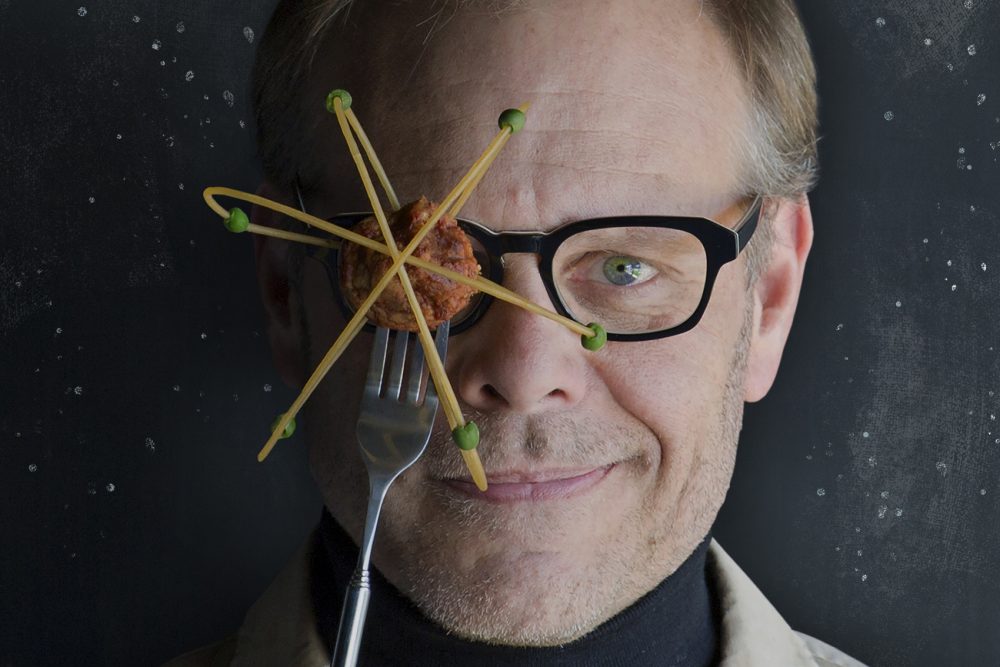 Image: Here and There
"I'm not normal"
So how did Brown realize that he was, err, special? The epiphany came about after he went through the cookbook's photos, which were all snapped by Brown's assistant using an iPhone. He noted that the way he served his food made him mindful of the fact the he wasn't normal.
"Not everyone plates their chips and salsa in a 1974 Mercury hubcap. Not everybody plates crackers in a Kodak slide carousel. I had not really reckoned with how odd I am," he says. "If you don't like this book, odds are you don't like me. Because that's pretty much me."
Broadway

Star

Chef
Having hosted a stream of cooking shows on Food Network, Brown can easily be trusted to cook and act at the same time – of course, he owes a major chunk of that acting to his theatre degree. And that is probably why he'll be seen taking the cooking show, Eat Your Science, on stage at the Barrymore Theatre.
"Most folks that are television chefs, they cook. He explains how things work," Lee D. Marshall says. "He can make making scrambled eggs the most interesting topic on the planet." Marshall, who is a producer at MagicSpace Entertainment, says that Brown's stage shows are funny and informative, drawing on his background as a writer, producer, cinematographer and comedian.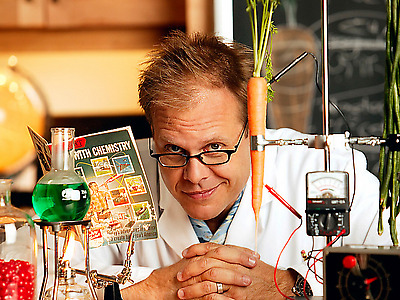 Image: Not So SAHM
Talking a little more about the cookbook, Brown added that food trends aren't his thing and he often doesn't trust them. So you can forget about seeing any molecular gastronomy or fine food in EveryDayCook. "Nobody wakes up in the middle of the night craving soy sauce spheres. We wake up craving pizza. I'm far more interested in helping people get to the dishes they kind of already want," he says.
Did this man just read my mind?
Feature Image: 425 Magazine