IKEA gives you the Ultimate Home Experience: Breakfast in Bed
IKEA has always been famous for their quirky ad campaigns but they have now taken it one step further. They have now opened up a pop-up eatery in London that is open from 7 am to 3 pm everyday.
What makes the eatery so special?
They serve breakfast in bed and it's free too! Aside from choosing from a wide range of Scandanavian specialties you also get to enhance your luxury breakfast in bed experience by choosing pillows, duvets and beds.
"At IKEA we believe that the delight of having breakfast in bed shouldn't just be reserved for those special occasions and should be something that makes everyday wonderful." said a representative from IKEA.
Myriam Ruffo, Head of Bedrooms and Bathrooms at IKEA, said: "There's nothing better than being in your own bed, you can enjoy sleep, cuddles and lazy days, but the piece de resistance has to be breakfast in bed."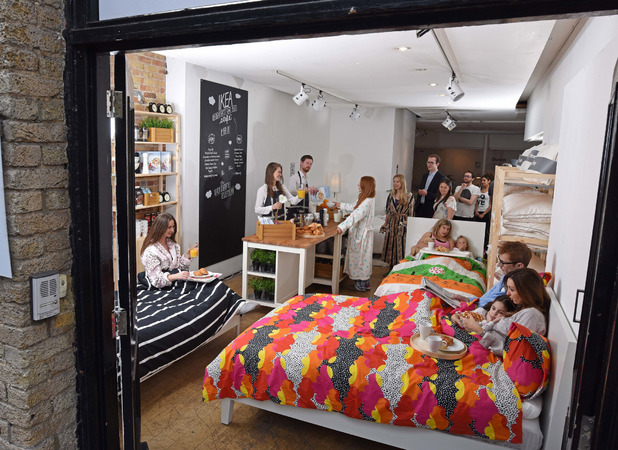 Why did they open such a restaurant?
IKEA's research revealed to them that 50 percent of Britons have never enjoyed a beautiful breakfast in bed experience.
If you don't really are in the mood for breakfast, you can ask for some traditional English tea and have a conversation with a sleepologist.