Ikea Is Coming To India And There's No Meatballs On The Menu
Unless you've been living under a rock for the last couple of months, you'll know that Ikea is coming to India and we couldn't be more excited. What's more exciting than putting furniture together, well, you know eating. Ikea has released its menu for India and we are here for the food.
However, if you were planning on sampling their famous Swedish meatballs, prepare for some serious heartbreak. Thanks to the 'beef charged' atmosphere in the subcontinent (aka people trying to control what other people eat, for absolutely no reason) Ikea will be taking the meaty delicacy off the menu.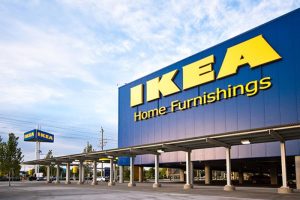 "We respect the faiths in India and our meatballs have pork and beef, so we won't bring that to India," a top IKEA executive John Achillea told The Economic Times. Well, last I heard other countries also have Muslims and Hindus, but hey, India is in a ballpark of its own so I guess Ikea will have to make an exception for us.
However, there is a silver lining. Ikea will be providing a line of Indian cuisine, and yes, there is biryani. The lack of Swedish Meatballs in Ikea is a huge disappointment. Even though the beef ban has technically been suspended, in reality, it's still going strong, albeit in a complicit manner.