iD All Set To Launch New Products As Part Of Their Ready-To-Eat Range
iD, the ready-to-eat manufacturers of Idli/Dosa batter are all set to launch new product variants of their brand. The products will feature items like vada and rava idli. The Bengaluru based firm producing nearly 50,000 kgs of idli/dosa batter daily, is set to improve on the existing product offerings with the launch of these products.
The new product varieties are set to launch to build on the company's revenues of Rs. 120 crores this past fiscal year. Speaking about the product launches, PC Musthafa, founder of iD, said, "All these new launches will happen before April. We have built a strong distribution network to market our new products. We are focussing more on growing our revenues these days and hope to gross about Rs 200 crore by the end of 2016-17."
iD's Humble Beginning
iD was founded by PC Musthafa, along with his four cousins in 2005. After completing his MBA from IIM Bangalore, Musthafa got inspired by the need for structure in the batter industry. The company has steadily grown over the years, from producing 10 packets of batter daily in 2005 to 50,000 packets per day. "The idea was simple. We wanted to get hygienic, nicely packed batter to Indian households."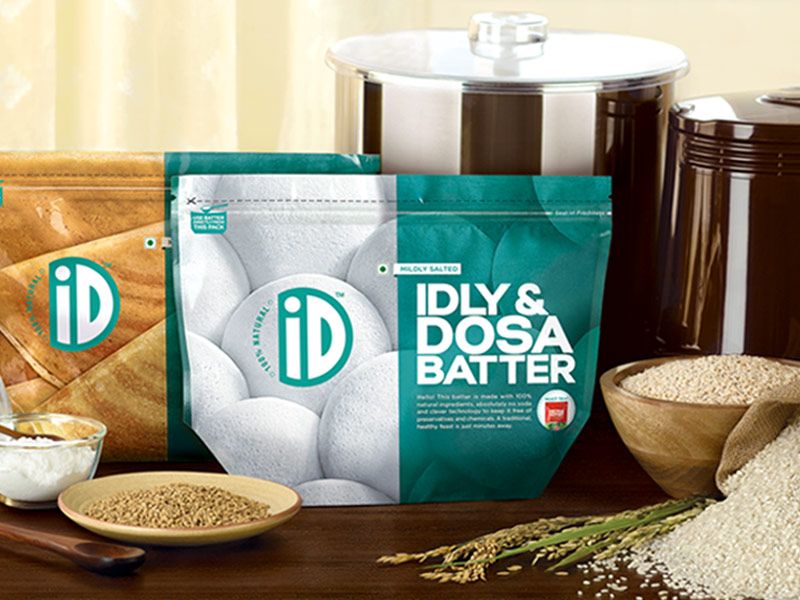 The company received a huge boost when it acquired Rs. 35 crores in investment from Helion Venture Partners in 2014. The funding was used to expand its operations in different cities in the country and to introduce more products. Rahul Chowdhri, a former partner at Helion Ventures, speaking about the iD's market reach, said, "I have full confidence in the team's ability to take this business to several.`1,000 crores of revenue over the next decade or so."
iD's Products
iD currently produces its famous Idly/Dosa batter and has introduced Malabar parotas and chutneys recently to its product range. The focus currently for the company is to produce products with a minimal shelf-life. Although the competition is high in this specific market with companies like MTR, Maiyas, GRB and A2B, iD has developed its own niche in the crowded field.