Iconic Parsi Dairy Farm in Mumbai to Down its Shutters?
This Monday morning, Mumbai foodies woke up to some sad news that heightened the Monday blues. According to a report in the Times of India, the iconic Parsi Dairy Farm may be downing its shutters soon. This comes after Mumbai has faced the shut of several legendary cafes such as Café Samovar and the rumoured close of Café Mondegar.
Parsi Dairy Farm was founded in 1916 by Nariman Ardeshir, and has made a massive name for itself for its milk, paneer, kulfi and other milk based items. According to the report, the family run business is planning on selling its 300 acre property on the Mumbai-Ahmedabad highway. This property houses the farm and the production units that are responsible for the legendary milky treats in Mumbai.
Troubles and troubles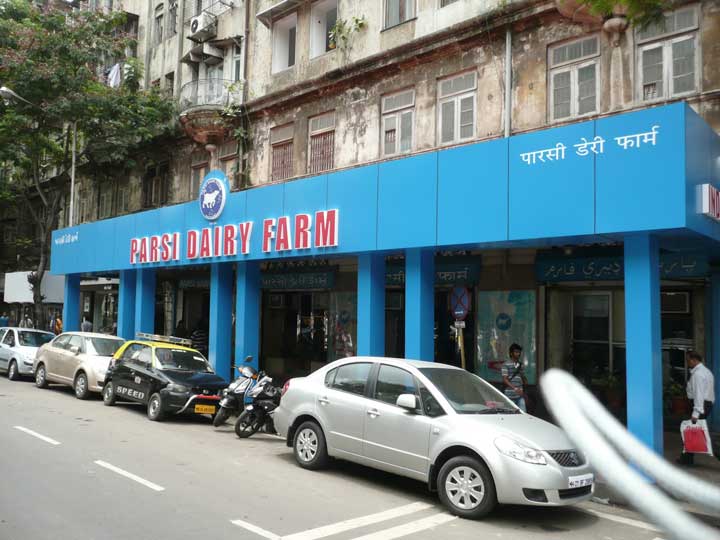 While the sale is depressing to many of Mumbai's inhabitants, some claim that they had foreseen it. The Parsi Dairy Farm has been a victim of several problems over the last few years. In November 2006, its workers went on strike alleging that they had not been paid their due. This strike worked its way into 2007 and finally ended in June 2007.
Additionally, statistics reveal that the production of milk has fallen drastically within the past few years. While at its peak, Parsi Dairy Farm was selling 15,000 litres of milk daily, it now only supplies a maximum of 2,000 litres. The annual income from the dairy is Rs. 100 crore.
Downing the Shutters?
While the owners have only confirmed that they will be selling their production plot at present, rumour has it that they will also soon be looking to sell the brand. Shernaaz Engineer, the editor of a community newspaper said to the Times of India "It's sad to see iconic Parsi institutions fade away from the face of Mumbai. Parsi Dairy Farm has fed generations of Parsis—from its early morning milk to the malai kulfis served at our navjotes and lagans. Its pure ghee has greased our innards dollop by wholesome dollop! Its matka of mithoo dahi has forever accompanied festive sev in our homes. Its myriad mithais (sutterfeni, jalebi, penda, ladoos) have marked all the major milestones in our lives—births, anniversaries, engagements, graduations and God knows what else. You just can't take the elemental 'Parsi' out of Parsi Dairy Farm—it would be tragic."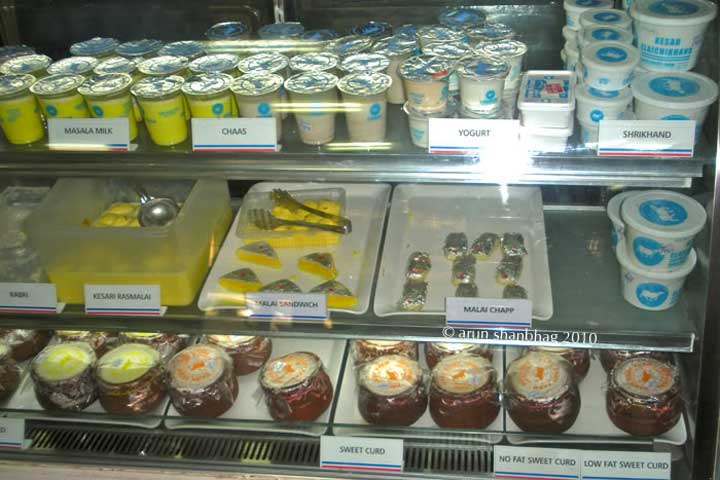 Customers Express Woe
Indeed, many South Mumbai dwellers would wholly emphasise with Engineer's point of view. The dairy, which has been featured in CNN' travel's list of 10 vintage Bombay brands, carries sentimental value for many. Grandchildren remember their grandfather's buying them kulfi as a treat from the shop, while couples fondly reminisce wedding treats from the dairy that they served at their wedding.
Many Mumbaikars have already taken to Twitter to express their sadness:
News coming in that the iconic Princess street Parsi Dairy farm will soon shut down,there goes another beautiful memory of our childhood

— shishir hattangadi (@shishhattangadi) August 24, 2015
Very sad if true 🙁 #Mumbai's 99-year-old iconic #Parsi #Dairy Farm may shut shop http://t.co/lOm57711RT pic.twitter.com/7IEy8sReWs

— Meera Sanyal (@meerasanyal) August 24, 2015
@pmahesh That will not just be the end of an institution but end of an era. Parsis can't allow their heritage to die.#Mumbai #ParsiDairyFarm

— GhoseSpot (@SandipGhose) August 24, 2015
We here at HungryForever are also sentimental about the dairy's rumoured shut. We plan on paying it frequent visits in the near future to pick up its full fat milk, kulfi and malai rolls. Will we be seeing you there?