"I can boil eggs, make tea", SRK On Tandoori Chicken, Home Cooked Meals & All Things Food
Pepsi and chicken are something you'll always find in his refrigerator, says Bollywood superstar Shahrukh Kan. The actor opens up about his food likes and dislikes in an interview with The Indian Express.
House Favorites
Being the superstar that he is, King Khan's food choices would be nothing less than extravagant. Or so one would think, and couldn't be more wrong. He may be known as B-Town's royalty but likes to keep his platter simple and home cooked.
Khan admits to have been brought in the company of traditional Pathani eating style and Mughlai food. His father was a Pathan, and mother an excellent cook, which explains why. "
My mother cooked almost everything really well, but I loved her Hyderabadi food — the mutton biryani and khatti dal in particular".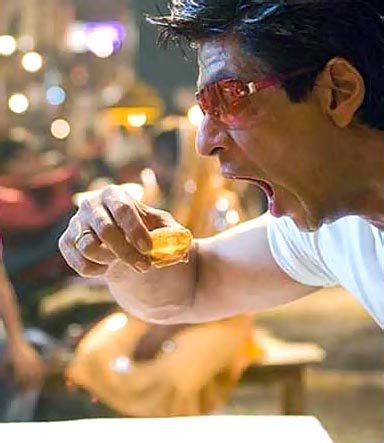 Fare Essentials
SRK likes his hare of North Indian culinary on his plate and swears by tandoori chicken and tandoori roti and is apparently addicted to the former. "I am addicted to it (tandoori chicken) and I can eat it 365 days a year".
The actor, who has often flaunted a too-good-to-be true physique on screen, avoids white rice, white bread, sugar and alcohol when toning up for a role. "I go on a diet of lean meats, pulses, egg whites and grilled chicken. I also eat smaller portions", he adds.
Not an ardent fan of fine-dines, he has his exceptions like Mezzo Mezzo at JW Marriott, Mumbai and Shamiana at Taj Mahal Palace, Mumbai. The globe trotter that he is, Khan also has certain International favorites like Nobu in London and Buddha Bar in NYC.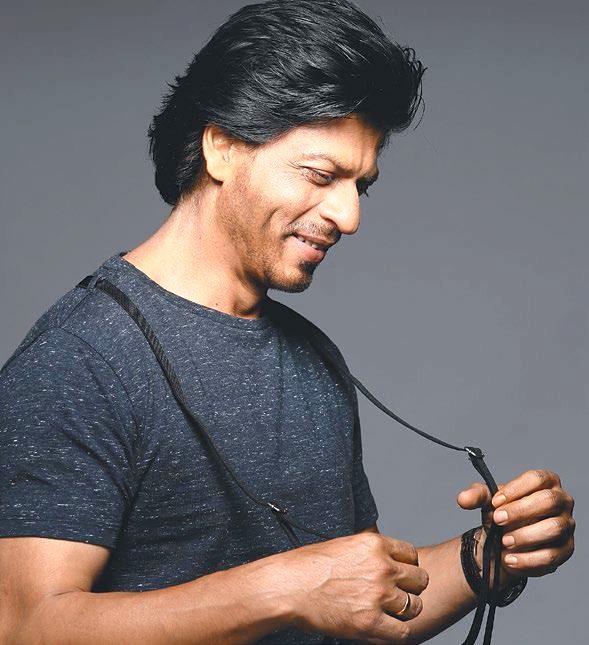 Staples
Shahrukh usually skips breakfast since he usually wakes up late. But when he does, the actor likes to start his day with some egg whites, a glass of orange juice and a vitamin tablet.
Dinner, not surprisingly is tandoori chicken and tandoori roti with an exception of mutton at times.
During work and shoots, Shahrukh avoids food cooked on the sets and prefers getting lunch from home, which is –you guessed it – tandoori chicken, or fish, and sometimes, bean sprouts or a vegetable dish.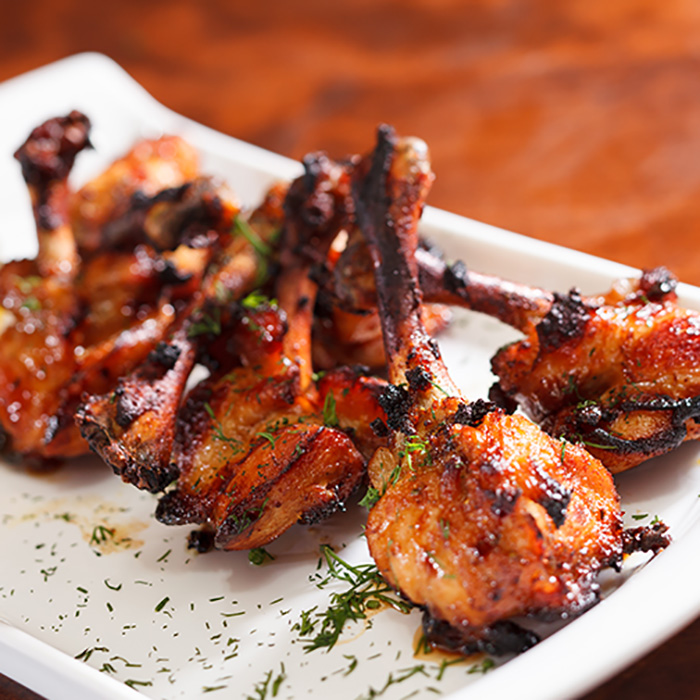 Shah-Cook Khan
A passionate foodie like the actor ought to enjoy some productive time in the kitchen, and so he does.
"I have cooked Batman cookies with my son when he was a little boy. I can boil eggs, make tea. And I make very good phulkas — soft and round." Though not much of a cook, Khan admits to making pretty 'decent' pasta.
An lover of red chilies (no pun intended), SRK is not too fond of junk food, fruits and sweets. An ice cream or chocolate maybe occasionally. Although he is all praises for wife Gauri Khan's homemade ice cream made with digestive biscuits.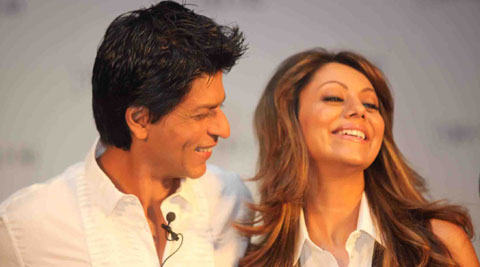 So now you know what the Czar of Bollywood feasts on! Tandoori chicken.
Source: The Indian Express