HungryForever's New iOS App Will Delight You With Food Stories On The Go
We, at HungryForever, are constantly striving to bring you the latest food news from around the country. Whatever you are eager to get your hands and eyes on, we are in the business of bringing the best of it to you. From new restaurants openings to delightful food porn, you can pretty much find anything related to food from India on our website, Facebook, Instagram and Youtube channel. We recently released our app on all Android devices and the response has been overwhelmingly positive. We did get a few responses from all you iOS users about the release of our app for your devices. Fret not kids, we have a delightful surprise for you as well.
iOS Release
We have released an all new beta-version of our iOS app this week and we are eager for you to download it and check out the amazing stories and food images that you will not find anywhere else. From city-specific stories to the latest breaking news or the places to get that amazing vada pav, it is all right there, on the palm of your hand. You can get a wide variety of local stories from the streets of Chennai, Bengaluru, Mumbai and Delhi along with impeccably shot food pictures and videos which will delight you to the core.
Technical Mumbo Jumbo
HungryForever's iOS app is built on Adobe PhoneGap, an open source platform, which powers many apps in the market today. Speaking about app, Pradeep Rajadas, co-founder of HungryForever, said, "It uses PhoneGap and jQuery mobile to ensure that there is only one codebase across all platforms with UI changes based on the specifics of the platform." The iOS app is designed in a way that you get the food stories as it meant to be, in a visually engaging manner. "The focus was on images, trying to make them large and appealing so people can best appreciate them," said Rajadas.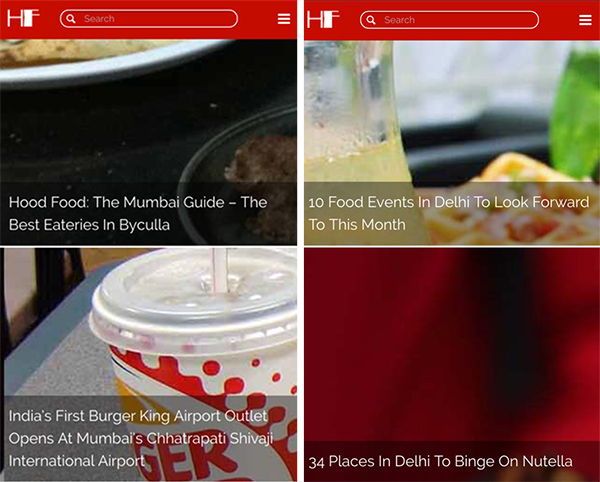 Food For The Eyes
With our new app, you get the best of what made you fall in love with HungryForever in the first place, food stories that brings out the best in each specific city that we endlessly cover on a day-to-day basis. The app will highlight breaking stories as soon as you give us a click and will engage you even further with videos and feature articles that makes HungryForever one of the leading online food magazines in the market today. We have also included some under the hood trinkets that makes your experience even better while browsing through our app. "The app allows a good deal of customisation with users being able to follow specific authors and get their updates in a news feed and also being able to favourite stories," added Rajadas.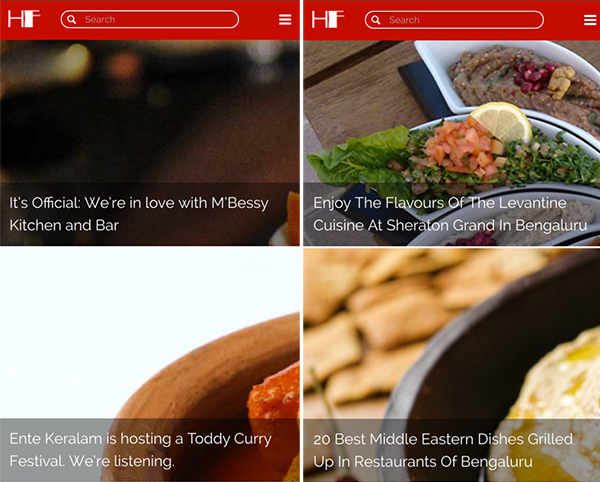 Be A Part of HF's Family
So, what are you waiting for? Head on down to your local, ahem, iOS App Store, download the new HungryForever app and give us your feedback on what works and what doesn't work. We are always eager to know about our reader's preferences and we would love for you to be part of this new experience by participating in the release of our iOS app. So, get started on your journey through the food world and let us take you on the wildest ride imaginable. Happy Hogging!