How to Make the Tastiest Honey Chilli Chicken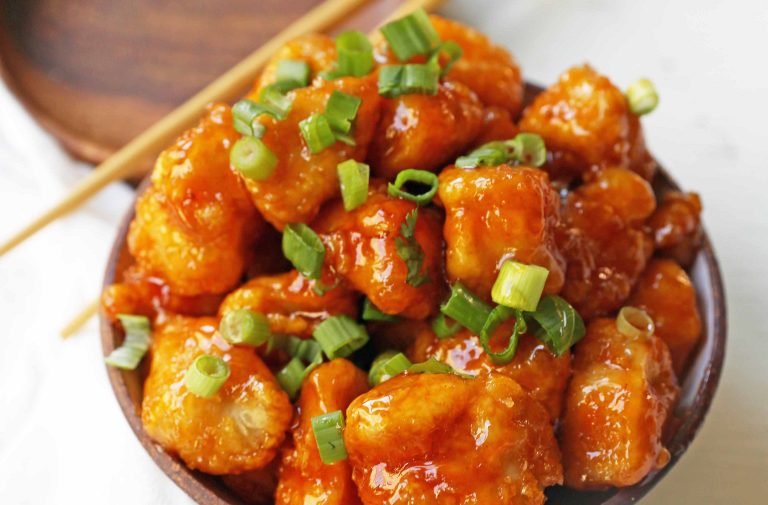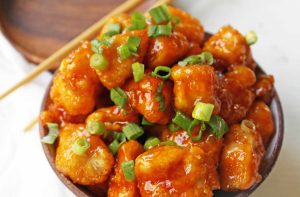 When it comes to non-vegetarian food, chicken is among the most common and favorite food among Indians. The love for chicken in the country has grown impeccably over the years, leading the restaurants and top chefs to come up with new and exciting varieties of dishes with chicken. From chicken biryani to chicken 65, dishes with chicken will easily be on the list of the favorite food of most Indians in many different forms. Honey chilli chicken is emerging now as one of those popular dishes and has been a direct entry into the menu of many restaurants. But how does the idea of making honey chilli chicken in your own kitchen sound?
Prepare Safe and Hygienic Food at Home
People crave variety when it comes to food. Being tired of eating the same menu over and over every day, something unique like honey chilli chicken will excite every person at your house. People often go out to restaurants when they want to try out new and different dishes. But you can't always visit the restaurant every time you want to try something new. Especially during these lockdown times, where it is unsafe to eat from restaurants outside, unique dishes at home can make the folks at your house very satisfied. 
The current times don't call for outside food. The COVID-19 pandemic has made things worse, and it is much safer and better to eat home-cooked food and avoid crowded places like restaurants. So, we have come up with this exciting recipe for crispy honey chilli chicken as a great starter to go with for your lunch or dinner, and also a brilliant snacking option while you are working.
Preparing Honey Chilli Chicken at Home
Honey chilli chicken isn't rocket science. Anyone with the required ingredients and a proper kitchen can prepare honey chilli chicken at home. The sweetness of honey and spiciness of chilli combined with the tenderness of the chicken can bring absolute joy to your taste buds. Be it quantity or quality, it is always better to cook such deep-fried food at home, as we know it is very hygienic. Here is the recipe for you to prepare delicious and crispy honey chilli chicken in your kitchen.
Ingredients for Honey Chilli Chicken
Sunflower Oil

500gm Chicken Breasts

Plain Flour

Salt

Black Pepper

Sweet Chilli Dipping Sauce – 1 Tablespoon

Soy Sauce – 2 Teaspoons

Water – 80 ml

Lemon Juice – 1 Tablespoon

Cornflour – 2 Teaspoons

Honey – 2-3 Teaspoons

Ginger – A Few Pieces

Spring Onions – Handful

Red Chilli Flakes – 1 Teaspoon

Sesame Seeds Roasted – 2 Tablespoons
Utensils Required to Prepare Honey Chilli Chicken
Recipe To Cook Honey Chilli Chicken
Once you get all the required ingredients, follow the below-mentioned steps to make your homemade honey chilli chicken that serves up to four people.
Step 1 – Cut the chicken breasts into thin strips using the chef's knife and place them in a bowl.
Step 2 – Add rock salt, black pepper, and plain flour to the bowl, and coat the chicken. Marinate it for a few minutes and keep it aside.
Step 3 – Slice the ginger into fine pieces and cut the chilli into thin strips while removing the seeds from it.
Step 4 – Get the iron wok and heat your sunflower oil in the wok for a few minutes. Pour enough oil to deep fry the 500gms of chicken breasts.
Step 5 – Make use of the lemon juicer and get some lemon juice into a bowl. Add the chilli dipping sauce, cornflour, and water to the bowl. Now, stir all the ingredients in the bowl for a few minutes and leave it aside.
Step 6 – Deep fry the chicken breasts for a few minutes in the wok until it turns golden brown. It will attain the color upon five minutes of medium heating in the oil. Drain the excess oil using paper towels and repeat the same process for the remaining chicken strips.
Step 7 – Once the chicken turns golden brown in color, discard it from the wok. Now, gently fry the ginger and chilli strips in the hot oil for a minute or so.
Step 8 – Now add a few tablespoons of honey to the wok and stir it for another minute. Once you do that, add the mixture of lemon juice, chilli dipping sauce, cornflour, and water to the wok along with the honey and keep stirring it while it boils until the sauce thickens.
Step 9 – Once the solution becomes a thick sauce you can toss the chicken back into the wok and coat the chicken with the sauce. Let it heat for a few minutes for the sauce to coat well over the strips of chicken.
Step 10 – Slice the spring onions and toss them into the wok, letting them heat along with the chicken strips for 2-3 minutes. Now you can sprinkle the roasted sesame seeds over the chicken and have your crispy honey chilli chicken ready to serve.
Honey chilli chicken made at your own home is much more hygienic and tastier than what you get at the restaurant. You also get to make enough chicken for everyone at home at a much cheaper price. Make use of this recipe and enjoy delicious and crispy honey chilli chicken with your family and friends in the comfort of your home.