Hostess Deep Fried Twinkies Will Officially Be Available At Walmart Soon
Hostess in collaboration with Walmart is bringing a deep fried treat to Walmart's shelves that will send you back to childhood in a bite. While they popularly graced state fair stalls, Hostess has now officially released Deep Fried Twinkies. The treats will be available across 4000 Wal Mart Stores.
The History of Deep Fried Twinkies
In case you're not familiar with it, the Twinkie is a golden sponge cake with a cramy filling manufactured by Hostess. As well as being had plain, Twinkies are used to make Twinkie wiener sandwiches (from Weird Al), in cakes and pies and to make Deep Fried Twinkies.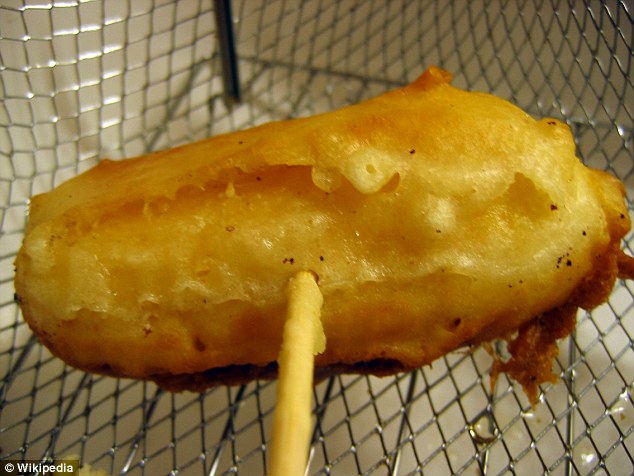 Deep Fried Twinkies were 'invented' by Christopher Sell, who once said in an interview with the New York Times "something magical occurs when the pastry hits the hot oil. The creamy white vegetable shortening filling liquefies, impregnating the sponge cake with its luscious vanilla flavour…. The cake itself softens and warms, nearly melting, contrasting with the crisp, deep-fried crust in a buttery and suave way. The pièce de résistance, however, is a ruby-hued berry sauce, adding a tart sophistication to all that airy sugary goodness"
After they were conceptualised, Deep Fried Twinkies became popular at state fairs across the US.
Official Deep Fried Twinkies
Hostess decided to jump on board the idea of deep frying their products. In a statement to the press, Ellen Copaken, the Vice President of marketing at Hostess said "Americans asked and we answered. We started to explore the idea of developing a deep-fried Twinkie when we saw, year after year, that this indulgent snack was the main attraction at local State Fairs and summer carnivals taking place around the country. This sweet treat is the result of premium innovation and yet another momentous celebration of the beloved Twinkie."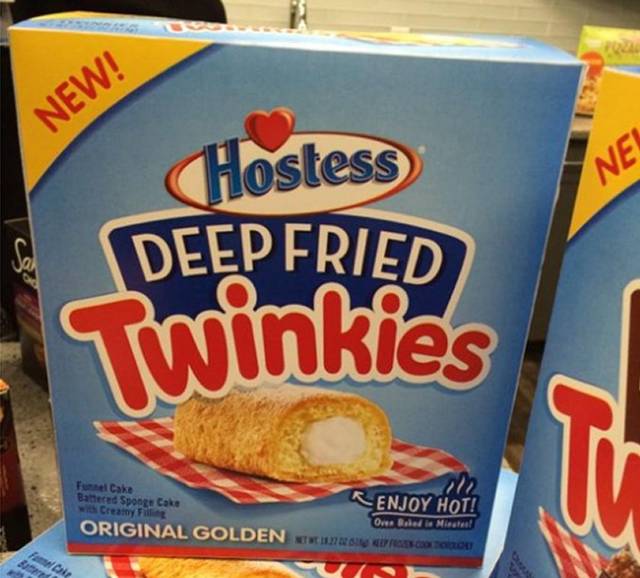 "Bringing the Twinkie to the freezer aisle is another way to extend the iconic Hostess brand to other parts of the store," added Copaken.
The Daily Meal tasted the Twinkies – here's what they had to say: "Reminiscent of carnivals and trips to the beach boardwalk, deep-fried Twinkies hit the nostalgia buttons in all the right places and were reminiscent of fried Oreos or funnel cake (with different filling, of course). We thought the texture was better than the normal, spongey cake of a regular Twinkie. They were, however, way too sweet, and even finishing one-third of a Twinkie was difficult, let alone polishing off an entire cake. "
They also suggest eating the Twinkie straight out of the toaster; give a couple a try and see if you agree?