Horlicks Made The Largest Glass Of Milkshake & A New Guinness World Record
How far would you go for a chilled glass of Horlicks this summer? Would you make a record-breaking tall glass of the healthy drink? Because the kids at DAV Public School, East of Kailash, New Delhi did just that – made the largest glass of Horlicks!
The Largest Ever
As part of its 'Kuch Bhi Karega for Chilled Horlicks' campaign, the GlaxoSmithKline-owned malt drink teamed up with 2000 school children today and whipped up a new – and healthy, might we add – glass of Horlicks that has officially been recognized by the Guinness World Record authority as well.
The Guinness team confirmed that the Horlicks milkshake glass that measured a whopping 5.5 feet in height and contained a staggering 500 liters of Horlicks milkshake, is indeed a new world record. All the 2000 kids who were part of this achievement later devoured the milkshake.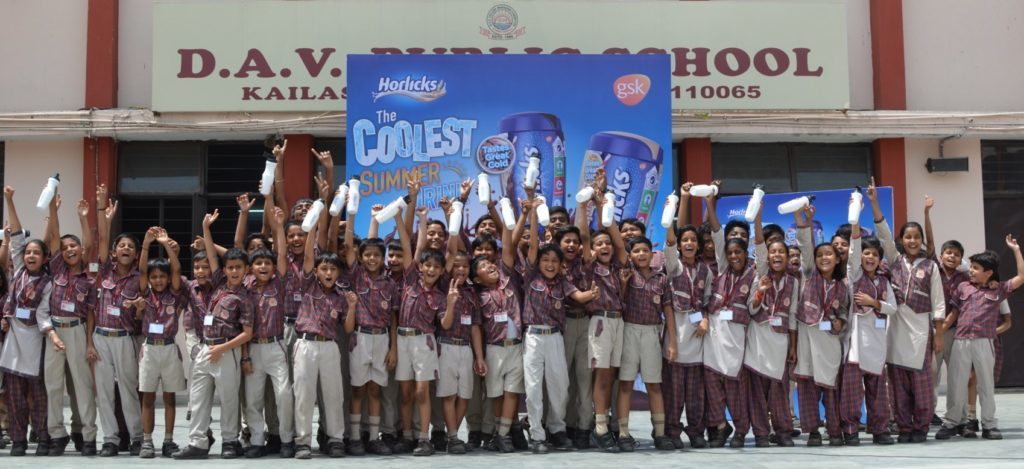 Image Source
Commenting on the children's' achievement, Vikram Bahl, Area Marketing Lead, Nutrition & Digestive health, GSK Consumer Healthcare India said, "We are extremely overwhelmed with the participation that the activity witnessed and excited that we have set a new world record. Horlicks has been India's most revered health food drink and come this summer, we wanted to reach out to children in the most engaging of ways with the chilled offering of chocolate delight and royal kesar badam flavors. The hot summer months make for the ideal time for children to enjoy the unique flavours of chilled Horlicks and our campaign is aimed to strengthen our connect with kids through our communication of irresistibility of flavours".
"It is great to see a new world record being set by India. We congratulate Horlicks and the 2000 children participants on the achievement," said Swapnil Dangarikar, Official Adjudicator, Guinness World Records.