Hood Food: The Mumbai Guide – 10 Must Visit Eateries in Kala Ghoda
If you're in South Mumbai and craving some great food, look no further than Kala Ghoda; the small area that hosts the Kala Ghoda Arts Festival once a year and a collection of restaurants all year long. Here are the best of the best:
Khbyer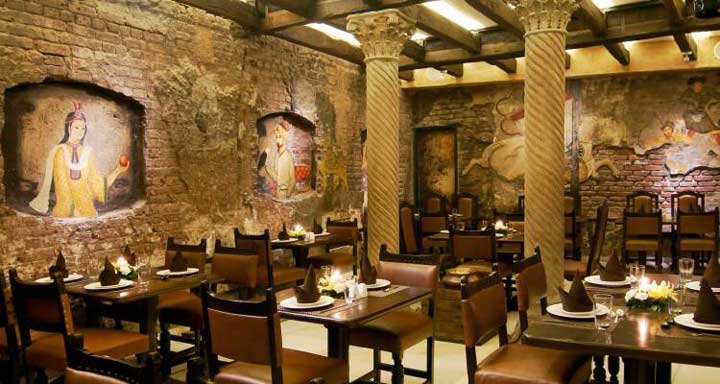 Head to Khyber to dine on Mughlai classic dishes in style; it serves wonderfully authentic kebabs and biryanis.
Chetana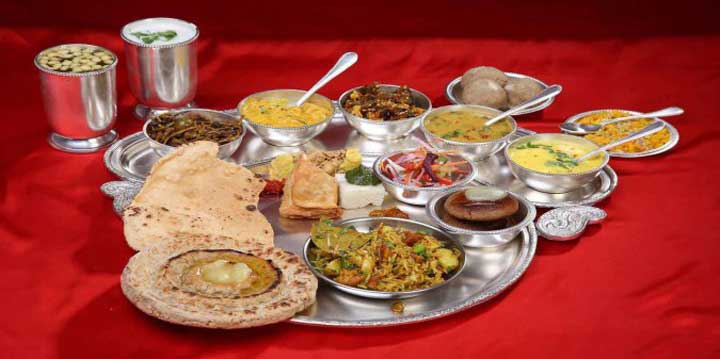 Chetana is a pure vegetarian eatery, famous for its Guajarati and Rajasthani thalis.
The Irish House
Head to The Irish House for some beer, bar bites and an upbeat vibe inspired by the Irish, who really know how to drink.
Serafina
Serafina is a fine dining space that serves wonderful pizzas and authentic Italian fare.
Trishna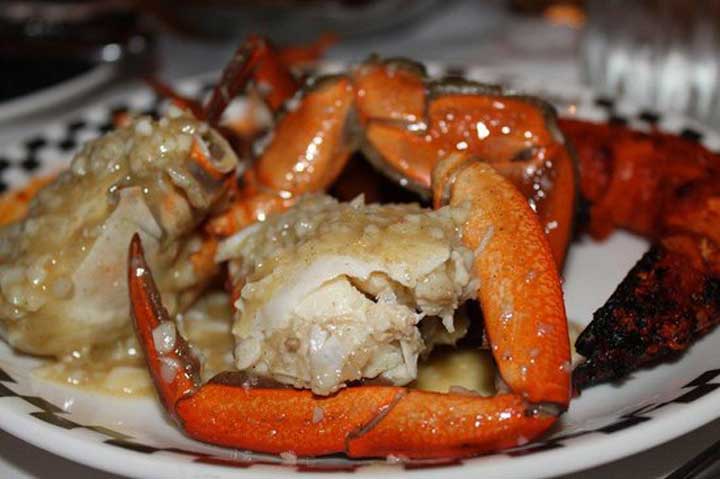 Are you a fan of seafood? Head to Trishna, which serves butter crab and clams that are famous across the city.
The Pantry
The Pantry focuses on fresh, healthy fare; we particularly love their egg preparations and juices for breakfast as well as their perfectly balanced salads.
145 Kala Ghoda
145 is a fairly new bar that is making waves for its extensive menu which includes salads, pancakes, waffles, baos, frankies, shakes as well as a whole host of mains and desserts.
Mamagoto
Head to Mamagoto for delicious Asian fare and a fun ambience.
Kala Ghoda Cafe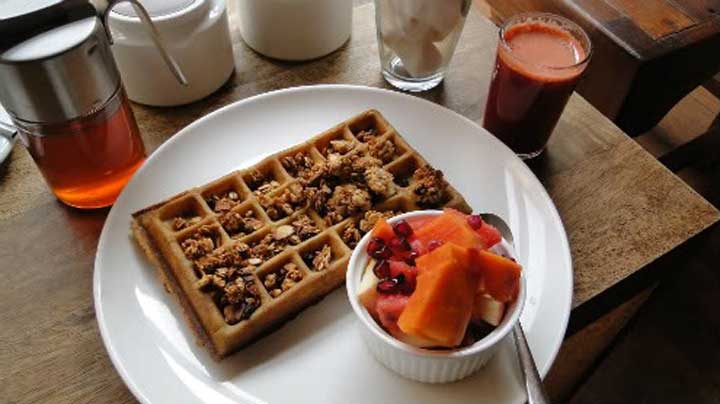 Kala Ghoda Cafe is famous for its quirky vibe, its carrot cake and its organic coffees and teas.
La Folie Patisserie
Polish off your Kala Ghoda food experience with La Folie Patiss4rie, famous for its macarons and cakes.