Hold Your Hats, The Oreo-Cadbury Team Just Dropped TWO New Products! #POLL
That's right, not one but two new candy bars to loose your will power over this summer!
The confectionary aisle has been stocked before with Cadbury-Oreo collaborations with the Cadbury Oreo Creme Eggs and the Dairy Milk Silk Oreo earlier this year. And with everybody's most favourite sandwich cookie and milk chocolate coming together, we really couldn't have asked for more. But the two brands are hell bent upon stuffing our faces with every possible Dairy Milk Oreo spin-off there can possibly exist, which is probably why they've now come up with a Cadbury Peanut Butter Oreo and a Cadbury Mint Oreo Bar.
Peanut butter fanatics are sure to find heaven in the Cadbury Peanut Butter Oreo, which is a bar of Cadbury Dairy Milk, filled rich and creamy peanut butter mixed with chunks of Oreo cookies. Slurp! Meanwhile, mint chocolate lovers get ready to fall head over heels for the Mint Oreo Bar that features a mint and Oreo cookie filling inside the Dairy Milk chocolate bar.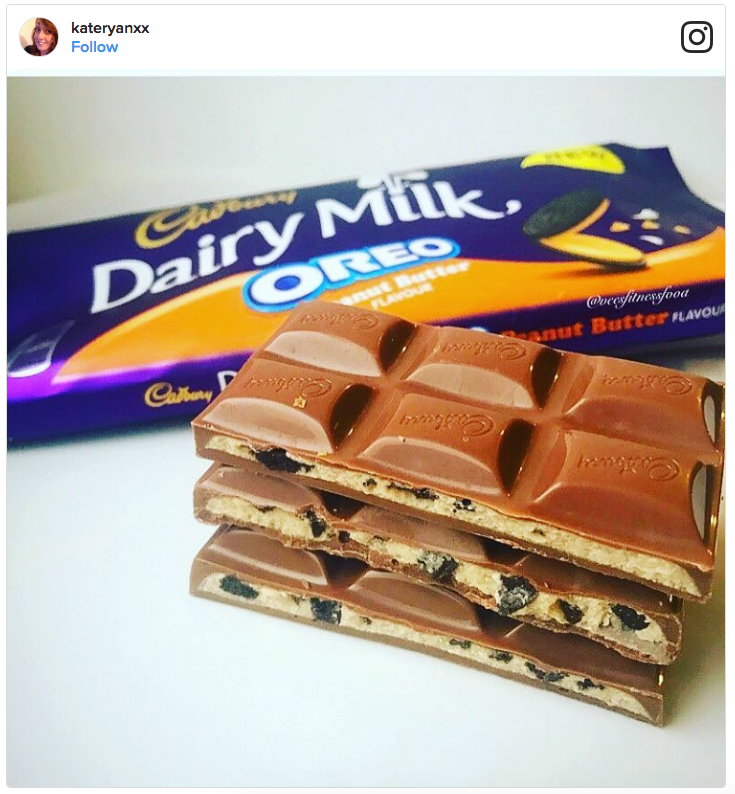 Mondeléz International's brand manager, Joanna Dias, said, "We are delighted to add these two sumptuous new flavours to the classic Cadbury Dairy Milk Oreo, giving chocolate lovers even more ways to enjoy their favourite treat. Tasty and irresistible, the peanut butter variant will appeal to those who love the current peanut butter trend, while the delicious mint flavour will no doubt delight those who love a classic combination."
Basically, if you had any hopes of slipping into last year's summer clothes, don't even think about it! Currently the two new candy bars are available only in Uk but customer demand tends to take products place!
So, which of the two new flavours are you more excited for? Vote below!
[polldaddy poll=9678201]
Featured Image: foodbev